US ME advisor Dennis Ross to resign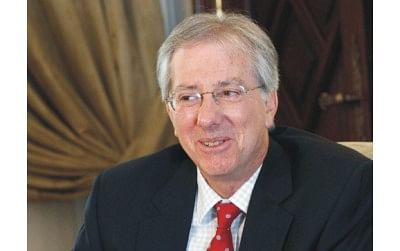 President Barack Obama's key Middle East advisor Dennis Ross said Thursday he would resign after a tenure marked by stalled US peace moves, turmoil in the Arab world and Iranian defiance.
The departure of Ross, a veteran peace negotiator, follows that of Obama's Middle East envoy George Mitchell in May and appears to indicate the administration has no plans for bold steps in the region before 2012 elections.
Ross said in a statement that he was returning to private life with "mixed feelings" but had stayed a year longer than he had intended to, during a landmark period dominated by the Arab spring uprisings.
White House spokesman Jay Carney said that Ross, a special assistant to the president, had played a key role at a "historic time in the Middle East and North Africa."
Ross was known as a patient negotiator in the Middle East with deep ties to successive generations of Israeli leaders.
But his critics have sometimes whispered that he is too close to Israel in a way that hampers US efforts to serve as an honest broker in peace talks.
Ross had also played a key role in building support for US efforts to punish and isolate Iran over its nuclear program.