KFC opens doors in Cox's Bazar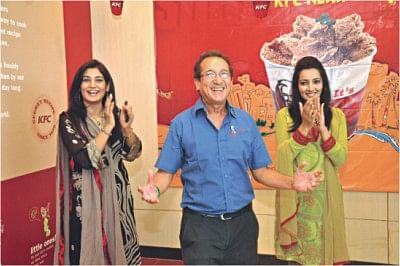 International franchise KFC opened its newest outlet in Cox's Bazar in the country, the restaurant said in a statement yesterday.
It is the 10th outlet of KFC in Bangladesh. Eight outlets operate in Dhaka and one in Chittagong, according to the statement.
"Cox's Bazar makes it 10. Also, it makes us proud to be the first international brand in Cox's Bazar, a place known worldwide. But there's still a lot more outlets to come in near future," said Akku Chowdhury, managing director of Transcom Foods Ltd that operates KFC in Bangladesh.
"I ensure the food lovers will enjoy our 11 secret spices recipe, first-rated services and overall outstanding dining experience."