N'ganj City Election 2011
Citizens' body to back Ivy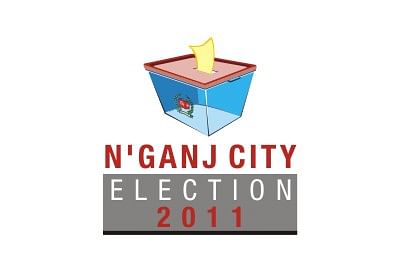 Leaders of different political parties and representatives of socio-cultural and professional bodies last night formed a platform to campaign for Selina Hayat Ivy, a mayoral candidate in Narayanganj City Corporation polls.
The 101-member platform, named as Sammilito Nagorik Parishad (Combined Citizens' Forum), was formed at a meeting in Ivy's house at Teovogh area in the town around 9:00pm.
The forum will encourage people to vote for Ivy, said meeting sources.
SM Akram, Narayanganj district AL convenor, will act as the convenor of the forum while cultural personality Rafiur Rabbi as its member secretary.
The members of the forum include leaders of Awami League-led ruling alliance components Workers Party of Bangladesh, Jatiya Samajtantrik Dal and Sammyabadi Dal, leaders of Communist Party of Bangladesh, Gono Forum, National Awami Party, Gonotantri Party and representatives of doctor and engineer community and different socio-cultural organisations.
Meeting sources said Ivy, also a vice-president of Narayanganj city unit AL, is a tested leader. She worked for the people for the last eight years and the people, regardless of party affiliation and opinion, want to work for her in the mayoral race.
Meanwhile, Returning Officer (RO) Lutfor Biswas Rahman told reporters that the Election Commission will investigate Ivy's allegation of false voters at Chanmari area in Narayanganj sadar.
Earlier, Ivy alleged to the RO that there are around 1,000 fake names on the voter list of that area.