Hasina declares productivity move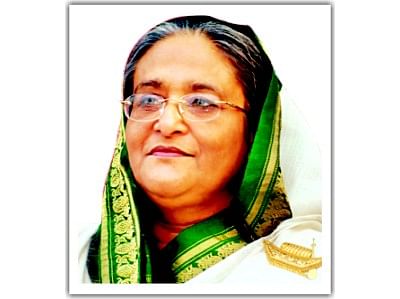 Prime Minister Sheikh Hasina yesterday declared 'productivity' as the national movement and called upon all to involve with it to reach the desired goal.
"I would like to take the opportunity to declare productivity as the national movement and I hope we would reach our desired goal by involving all in this movement," she said while inaugurating a conference at Ruposhi Bangla Hotel in the city.
The National Productivity Organization (NPO) and APO Society for Bangladesh jointly organised the "Multilateral Conference on Productivity Movement in Bangladesh: Strategy for 2021."
Hasina said improvement of productivity is not possible through a unilateral effort.
"Everybody, including the government, owners, workers, politicians, planners, researchers, professionals, civil society and mass media, has to come forward to turn productivity improvement activities to a national movement."
She announced that from now on October 2 will be observed as "Productivity Day" every year.
The prime minister also declared the introduction of 'Productivity and Quality' award for the best industries and entrepreneurs to accelerate the movement.
She said the government has decided to turn BGMEA-run Institute of Fashion and Technology (BIFT) into a full-fledged university.
She urged both the owners and workers to improve their relations and said desired productivity does not come if there is no harmonious relation between the owners and workers.
Sheikh Hasina said reward for good deeds and punishment for bad one should be followed in all organisations.
"We have been able to add over 2200 MW of electricity to the national grid in the last 32 months," she said.
The government, she added, has planned to produce 7,000 MW of electricity by 2013 and 8,000 MW by 2015. "In this process, we have set a target of producing 20,000 MW power by the year 2021," she said.