New serial directed by actor Azizul Hakim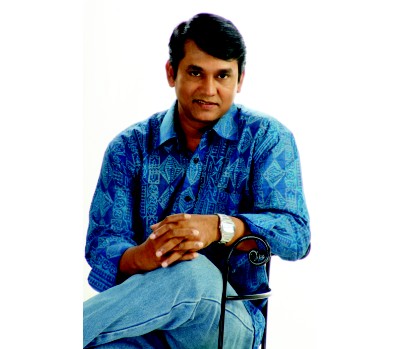 Popular Actor Azizul Hakim is directing a 52-episode TV serial, titled "Shokal Shondhya Raat". Initial shooting of the serial, written by Zeenat Hakim, has started at Laboni Shooting House in Uttara, Dhaka.
The cast includes Shahed, Bidya Sinha Mim, Golam Farida Chhanda and Lutfor Rahman George. This is the fourth TV serial directed by Hakim. Three years back, he directed a 26-episode serial, titled "Shey Amaye Bhalobashey Na". Aside from this, the actor directed a single-episode TV play "Tobu O Rangdhonu", aired during the last Eid-ul-Fitr.
"The story of the serial is quite remarkable. I'm trying my best to adapt it for TV so that it can cast an impression over the viewers," said Hakim.
The busy actor can also be seen in TV serials including "Roopkotha", "Haat-er Rekha Kotha Boley", "Ei Tho Jibon" and "All Rounder".
"I am donning the character of a theatre activist in 'Roopkotha'. The story of the serial is amazing indeed," said Hakim.