Import leather, jute goods
Zillur urges Trinidad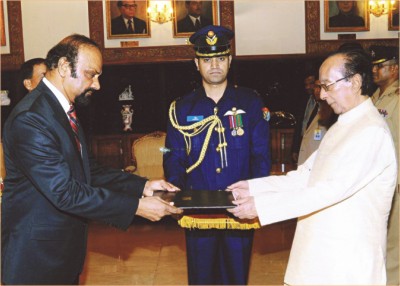 President Zillur Rahman yesterday urged the Caribbean nation of Trinidad and Tobago to import Bangladeshi products like leather and leather goods, jute and jute goods, ceramics and pharmaceuticals at competitive prices.
"It can also import skilled, semi-skilled and unskilled manpower from Bangladesh," the president said when Trinidad and Tobago High Commissioner Chandradath Singh presented his credentials to him at Bangabhaban.
Welcoming the newly appointed high commissioner, Zillur Rahman said Trinidad and Tobago as a member of the Commonwealth and G-77 has been maintaining good relations with Bangladesh over the years.
The new envoy said his country is keen to promote trade and commerce with Bangladesh.
"I hope that our relation with Bangladesh will gradually be strengthened in the future," he said.