Pop Sensation of Yesteryears Pilu Momtaz Passes Away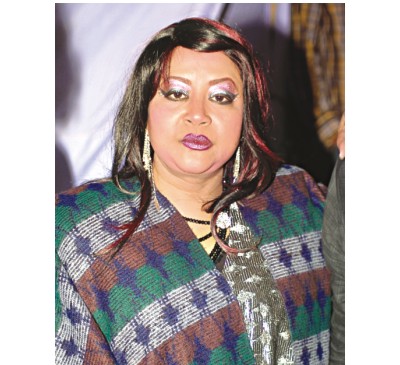 Pop phenomenon of yesteryears, Pilu Momtaz, is no more. She died of heart attack at Apollo Hospital, Dhaka at around 2am yesterday. She was 52. Born in Dhaka, Pilu Momtaz was the third of renowned artiste Ustad Momtaz Ali's seven children.
In the newly independent Bangladesh, Pilu Momtaz, along with her peers -- Azam Khan, Ferdous Wahid, Fakir Alamgir and Najma Zaman -- initiated 'Bangla Pop' that attained mass popularity.
Pilu Momtaz was a treat to the ears and eyes on TV and on stage. Her impassioned vocals dominated the radio waves as well. Her mega-hits include "Ekdin Tho Choley Jabo", "Chara Gaachh-e Phool Phuitachhey", "Majhi Nao Chhaira Dey" (a Jasim Uddin song), "Rita Choley Jeo Na" and more. Her covers of familiar folk songs "Orey Sampanwala" and "Nani Go Nani" amplified her fame.
Her last stage performance was a chorus with Ferdous Wahid and Fakir Alamgir at last year's 'Citycell-Channel i Music Awards'. The trio dedicated their performance of the classic "Ek Second-er Nai Bhorosha" to their late friend, singer Firoz Shai.
Critics and music enthusiasts observe that the contemporary Bangladeshi female Pop artistes are knowingly and unknowingly influenced by the style Pilu Momtaz pioneered.
The artiste left behind her husband Lieutenant Colonel Anwaruzzaman and their only daughter Homayra Zaman Mou and a number of fans and well wishers. Her namaz-e-janaza was held yesterday after the Aasr prayer at DOHS Baridhara Jaam-e Mosque. Later, she was buried at Banani graveyard, next to her father's grave.