Sadat Salim elected Dhaka Club president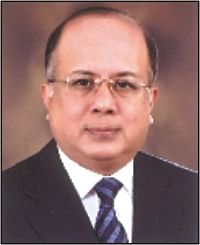 Sadat Hossain Salim, managing director of Rupayan Housing Estate Ltd, was elected president of Dhaka Club for 2007-2008, says a press release.
Salim bagged 374 votes while his nearest contender Waliur Rahman polled 252 votes.
Members of the executive committee are Jahangir Shah Badsha, Khairul Mazid Mahmud, Nurul Islam Khan (Akkas Khan), Nazim Shafqat Chowdhury, Syed Sheikhul Arefeen, Shajahan Chowdhury, Ruhul Amin Babul, Khwaja Zain Newaz, Md Iftekhar Uddin (Nawshad) and Iqbal Bahar Chowdhury (Kochi).