Nazrul in Comilla and Trishal
Documentary on the poet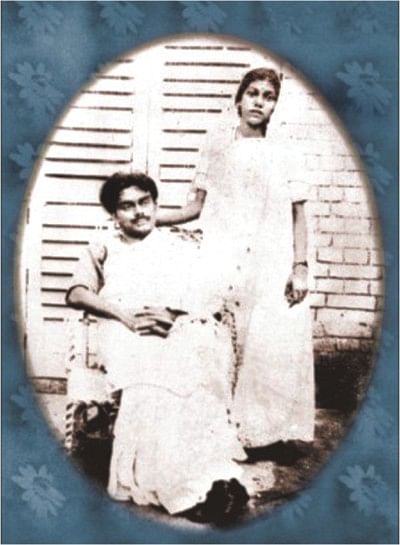 National Poet Kazi Nazrul Islam travelled far and wide in Bangladesh (then East Bengal) in his lifetime. Nazrul Institute made a series of documentaries on the places that were significant to Nazrul. "Comilla-e Nazrul" and "Trishal-e Nazrul" are two such documentaries, which focus on the influence of different places and phases in the development of Nazrul as a poet.
"Nazrul is an inseparable part of Bangladesh. Extensive studies and research on the poet are a must for the nation. The need for Nazrul's audio-visual representation has become the call of the time. Keeping this in mind, Nazrul Institute has taken the initiative to make the documentaries," said Khil Khil Kazi, granddaughter of the poet, providing the rationale for the making of these documentaries.
Trishal in Mymensingh district held a special place in Nazrul's life. As an orphan he found education and a home in Trishal. He came to Trishal in 1914 and stayed there for two years. The profound influence of those years is revealed in a letter written in 1926, "Mymensingh is not alien to me. I have innumerable debts to Mymensingh... I wish I could enhance my soul in the company of the liberal people here."
Rebel and lover, the intermingling of the dual aspects of Nazrul's life and works found best expression in Comilla where he stayed more than 11 months. Nazrul came to Comilla five times between 1921 to 1923. His poetry books "Dolonchapa", "Chhayanaut", "Agnibeena", "Jinghephul" and "Poob-er Hawa" were influenced by his stay in Comilla. He first composed music in Comilla. Nazrul spent many busy mornings, tired afternoons, vibrant evenings and late nights in the company of Sachin Dev Burman and Ustad Mohammed Hossain Khasru and other well-known cultural activists in Comilla. There Nazrul also met and had a love affair with Promila Devi. They later married.
The documentaries reveal the present conditions of the places that bear the poet's memories. Photographs and footage of Nazrul have been used. The documentaries also include interviews of Nazrul scholars, artistes and individuals who had close ties with the poet.
More quality works on various aspects of Nazrul's life are needed for a better understanding of the creative genius. The time he spent in Comilla and Mymensingh contributed a lot in the formation of his character. Those who are interested in Nazrul should update themselves on his life and times.