Musical album featuring four actors in the pipeline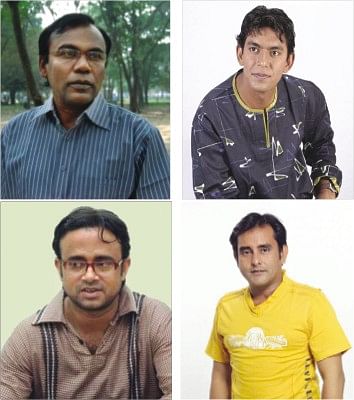 Songs recorded by four popular TV actors -- Fazlur Rahman Babu, Chanchal Chowdhury, AKM Hasan and Shamim Zaman -- are going to be featured in music album titled "Patri Ekta Chai."
Planned by Shamim Zaman, the album is being produced by CD Choice. Fazlur Rahman Babu and Chanchal Chowdhury will render two songs each, while AKM Hasan will record a song and the rest will feature Shamim Zaman. Mosharraf Karim might render a song for the album as well.
Amit has composed the songs. Recording of several songs has already been done.