Aliens and we!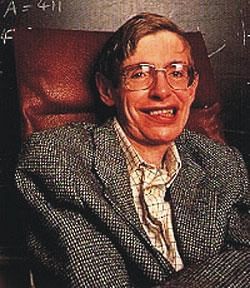 Stephen Hawking, the scientific authority of our generation, has advised us to avoid trying to seek out aliens from space. This news item was published in almost all local English dailies at the end of April. Hawkins believes that there is every possibility that aliens exist somewhere in our planetary system! His reasons for avoiding our contacts with them (aliens) is based on our inglorious history of the so-called civilized West, when they discovered the two American continents. It was a saga of exploitation, butchery and inhumanity shown by these adventurers and subsequent settlers.
It is a historical fact, that the white sailors and the subsequent settlers from (civilized?) Europe with their technical superiority overcame the Red Indians, the original settlers, when they crossed the Atlantic to discover the Americas! In contrast, they are historical evidences of the African and Asians too who may have crossed over to the
American continents. However, there is no record of their behaviour and interaction with the natives. They possibly did not loot their resources; or try to exterminate them like the (civilized?) Europeans later, based on their weapon and sea transportation superiority.
If 'Aliens' on coming to Earth, follow the same trend, and if they are technically superior to us, then may be we are looking into possibilities of harsh and very violent times ahead.
Like the usual interaction between dis-similar civilizations and social orders or races, where there is every possibility of subjugation, conflict and eventually peaceful coexistence. Colour, racial and religious differences are even today patterned along these lines. Racially, we have blacks, whites, yellow and various skin and structural variations and their combinations showing distinct levels of differences in their mental and physical developments. We on Earth, living sometimes in conflict and more often in peace and harmony, have Asians, Caucasians, Europeans, Eskimos and other divisions based on socio-geographic characteristics.
Even on Earth, there always was and still is exploitation of resources, and uncalled for wars and conflicts for grabbing natural resources. Prime examples are; the historical British Empire born out of exploitation and subjugation, and now living as the British Commonwealth in peaceful harmony. The American misadventure in the Middle East today; though garbed in political terminologies and based on misleading lies and propaganda costing thousands and thousands of lives, is all centered on the need and greed for oil and other unexplored mineral wealth, and nothing else!
May be the Aliens will come and size up the mighty and powerful nations, and make them eat humble pie! They may possibly resolve the present conflict and confrontation of the East and West, both visible and invisible!