New chairman for Fareast Islami Life Ins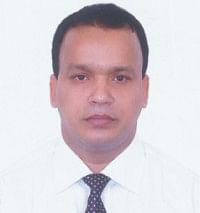 Fareast Islami Life Insurance Company Ltd elected Md Nazrul Islam as its president, says the insurer in a statement.
Nazrul, one of the founder directors of the insurance company, is also the vice-chairman of Intimate Properties and Just International School and College, managing director of Surmi Cold Storage Ltd, and the secretary of Aziz Cooperative Society Ltd.
The election, which took place at the insurer's 128th board meeting, also elected M Tajul Islam as vice-chairman, Iffat Jahan as executive committee chairman, MA Khaleque as audit board committee chairman, Md Helal Miah, policy and claims sub-committee chairman, and Md Mokaddes Hossain as investment and real estate development sub-committee chairman, added the release.