Street people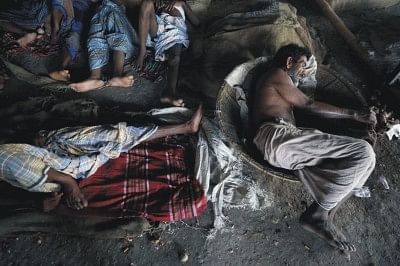 As I travel early in the morning, I can see them lying on the pavements, on the road dividers under the footbridges. It is evident that they have nowhere to go : no shanty or shack made of plastic and thatched bamboo. In other words they have no makeshift shelter, let alone a house. To ward off cold they make fire and burn garbage which gives off an acrid smoke .As the whole country is reeling under a cold wave, the misery of these homeless people is imaginable.
It is evident that the number of the poor people in the big cities is on the rise. Those who are compelled to sleep on sidewalks are the lowest of the low--the wretched ones. We as a people have become habituated to such scenes of abject poverty. As we go through the day-to-day life we come across poverty in all its ugly forms.
Rulers come and go but the condition of these homeless people remain the same. It seems they are caught in a vicious web from which there is no way out!