Modern forensic lab for CID by Dec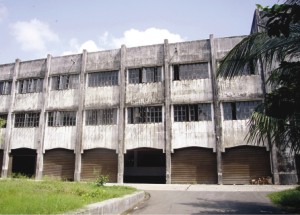 A sophisticated forensic laboratory will be opened at Criminal Investigation Department (CID) in the port city by December for examining evidences, detecting crimes and identifying the criminals.
The laboratory is being set up at CID Chittagong divisional headquarters at Dampara Police Line under a Tk 19.49 crore project with the financial assistance from Japan Debt Cancellation Fund (JDCF). The three-storey building will house the laboratory, first of its kind outside the capital, said the sources in CID.
Process for setting up the laboratory has started with some necessary equipment procured from Germany and the UK.
The laboratory is expected to open after appointment of sufficient manpower by December this year, CID, Chittagong Special Superintendent Mohammad Muslim said, adding that installation of the equipment would start soon. It will start functioning in the existing three-storey building with 10 sections, including a chemical laboratory, reducing the lengthy process of examining evidences to a great extent, Muslim said.
Other CID officials said they are now to depend completely on the depositions of the witnesses during the investigation of a case. They said after the laboratory facilities are available it will be easier for them to detect the type of crime and criminal through examining evidences to be collected by the 'crime scene unit' from the spot.
If the criminals are detected after thorough examination of the collected evidences, political and other influences will reduce remarkably, they hoped.
Sources said four 'Crime scene vehicles" will be procured to collect evidences from the spot for examining immediately after the incident.
An 'IT Crime Investigation Section" would also be set up at the laboratory for investigating information technology related crimes.
Besides, there would be 'Ballistics section' for examining arms and explosives and separate sections for examining the footprint, forgery and counterfeit note.
On the other hand, there will also be 'crime scene unit, finger print bureau, micro analysis section, handwriting bureau and photography bureau for accelerating the investigation, they said.
Sources said at present the lone forensic laboratory in the capital examines evidences of cases collected from all over the country.
It takes a long time to get laboratory report that delays investigation and sometimes causes damage to the evidence.
When set up the laboratory, Chittagong CID will be able to carry out tests and examine evidences sent from the police stations in Chittagong and Sylhet divisions, said the officials.
Sources said two five-storey buildings have also been constructed to set up forensic laboratories in Rajshahi and Khulna.
The existing three-storey building that would house the forensic laboratory will be raised up to fifth floors, they said.