Narayanganj raid: Cops say one militant 'studied at Monash University'
One of the militants killed in Narayanganj raid might be Tausif Hassan, who according to previous information studied at Monash University Malaysia, police say.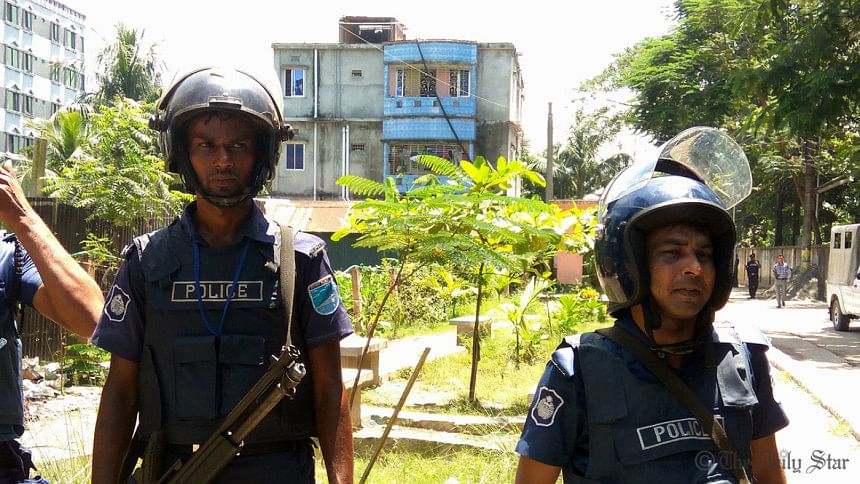 Police today said one of the militants killed in yesterday's Narayanganj raid might be Tausif Hassan, who according to previous information studied at Monash University Malaysia. 
"The other terrorist seems to be Tausif Hassan who went missing from Dhanmondi though police are not completely confirm about it at this moment," Chief of DMP counterterrorism unit Monirul Islam told journalists.
If the militant is Tausif, then so far seven cases of missing men were found having link with Malaysia.
Nibras Islam and Rohan Imtiaz -- two attackers of the Gulshan cafe -- and Tawsif Hossain, a close friend of Nibras, went to Malaysia for higher studies at Monash University. All the three simply went vanished after returning home.
Junnun Sikder, a student of a top private university, Nazibullah Ansari, a marine engineer, and Mohammad Basharuzzaman, a private jobholder, also went to Malaysia and remain traceless.
All of them are from well-to-do families and went to reputed schools and colleges.
Nibras Islam, one of the militants who reportedly played leadership role during the hostage crisis at Holey Artisan Bakery on July 1, also went to Monash University after Turkish Hope School in Dhaka.
Now, another militant has been identified as Fazle Rabbi, Monirul Islam said today.
"We could confirm the identity of one of the militants yesterday. He is Fazle Rabbi from Jessore," he added.
Police used Rabbi's name and photo in a poster on missing militants circulated by Jessore police superintendent recently, the police official said.
"We have matched the face with the national ID card of Fazle Rabbi found inside the house and later, we talked with Jessore SP and confirmed his identity," the police official said.
"We tried to match the fingerprints of the militants with Election Commission's database, but we could not do it because of some problems in the collected fingerprints," he said.
3 dead militants sued
Md Asaduzzaman, officer-in-charge of Narayanganj Sadar Model Police Station, filed a case under anti-terrorism act last midnight accusing the three militants, who were killed yesterday, and some unnumbered unidentified people.
Earlier in the day, Narayanganj police said they do not have any official confirmation of the identities of the two persons killed during an operation at the militant den.
"Identities of two militants came up in the media reports but we are yet to get any official confirmation on it," Moinul Haque, superintendent of Narayanganj police, told journalists this morning.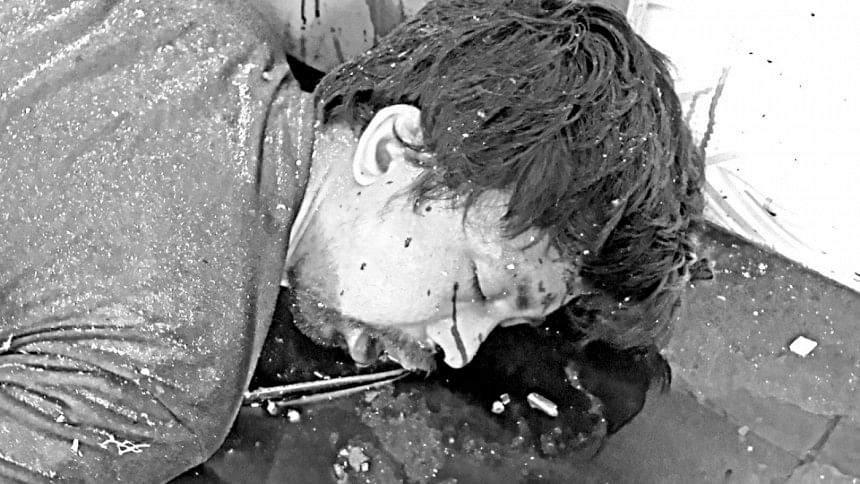 "Primarily,
police have identified Tamim
using his photo and identities of the rest two militants are still under investigation," the SP said.
Members of counterterrorism unit are now verifying the copies of identity cards, which the dead militants provided to the landlord while renting the flat, he said.
READ more: Terror kingpin killed
Some of the media today published reports identifying the two militants.
According to Bangla daily Prothom Alo, the two dead militants are Fazle Rabbi of Kismat Noapara village in Jessore Sadar upazila and Tausif Hossain of Ramchandrapur area under Boalia Police Station in Rajshahi city.
They were killed along with Tamim Ahmed Chowdhury, a mastermind of Gulshan café attack, during yesterday's "Operation Hit Strong 27" in Paikpara area of Narayanganj.
Quoting a source in the law enforcing agencies, the daily said law enforcers have confirmed the identities of Tamim and Rabbi but they are yet to confirm the identity of Tausif.
Canadian citizen of Bangladesh descent and the operation commander of the "Neo JMB", Tamim was one of the masterminds of the Holey Artisan Bakery attack in Gulshan on July 1 and the Sholakia Eid congregation attack in Kishoreganj on July 7, according to law enforcers.