My Scotland tour was mind-blowing -- Amin Khan
My Scotland tour was mind-blowing -- Amin Khan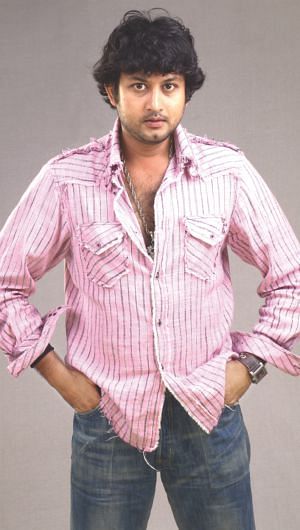 Popular film hero Amin Khan has appeared in over 200 films over a long career span. While active on the celluloid circuit, he is also busy with roles in TV plays. Though his shooting schedule is packed, the actor manages to squeeze in a little leisure time. Khan spoke to The Daily Star about how he likes to sit back and relax.
How would you define a holiday?
Amin Khan: For me, it is a day when there is no work stress or tension. Weekends for me are as much fun as school holidays.
What is usually on your vacation agenda?
Amin Khan: I spend the day with my family, and sometimes
travel to wonderful locations at home and abroad.
What are your favourite travel destinations within the country?
Amin Khan: Cox's Bazar and Sylhet's tea gardens.
Any place you've traveled recently?
Amin Khan: Bangkok, which I enjoyed greatly.
Do long periods of work tire you?
Amin Khan: I get really bored without a break. I enjoy working no more than 15 days a month.
Do you watch movies during weekends?
Amin Khan: Not only on weekends; I enjoy watching movies everyday.
Do you enjoy a good gossip on weekends?
Amin Khan: I love hanging out with my friends and family.
Where and how was your most memorable vacation?
Amin Khan: I distinctly remember a tour to Scotland. We decided to go up a two-storied house with a wooden exterior. There was just one manger in the hotel and no mobile network within a 50-kilometre radius. When we were getting to the first floor there was a frightening sound like out of a horror movie. No wonder, we spent a sleepless night, but in the morning we looked through the window and saw a stream, which was really a mind-blowing sight.