Municipal polls 'updated version' of vote rigging: BNP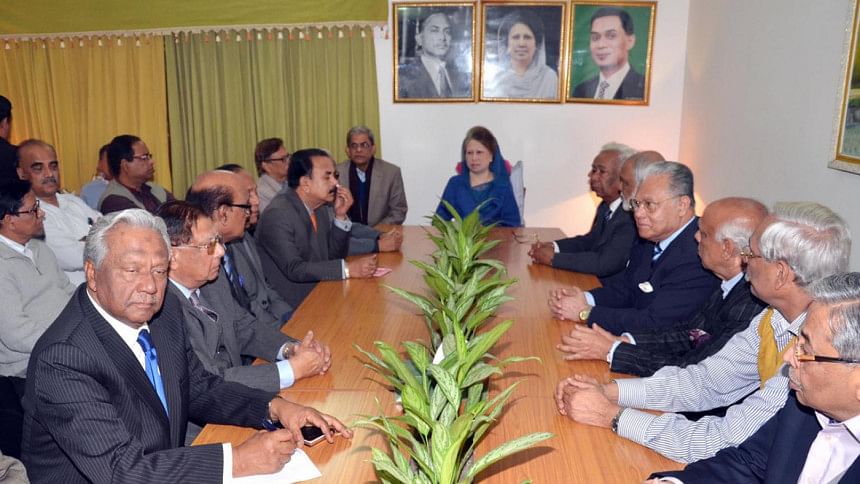 Terming it as an "updated version" of vote rigging, BNP tonight decided to express their dissatisfaction of the municipality polls.
BNP chief Khaleda Zia had taken the decision in two separate meetings with senior leaders of the party and BNP-led 20-party alliance at her Gulshan office in Dhaka.    
"BNP participated in the polls to restore democracy in the country. But we are disappointed after seeing a massive vote rigging in the polls. There is no alternative to rejecting the results," a senior BNP leader told The Daily Star.     
The party and 20-party alliance will express its reaction over the polls within two days through a press conference and may announce a date for a countrywide demonstration protesting the "vote rigging".
Sources at the meeting told The Daily Star that Khaleda will finalise the date and time of the demonstration.
In the meetings, Khaleda lambasted the Election Commission once again and said that the commission has become a part of the government it has no capacity to hold credible polls.
BNP may ask for the resignation of the Chief Election Commissioner (CEC) Kazi Rakibuddin Ahmed tomorrow.