'Muggers' in auto-rickshaw killed in 'shootout': DB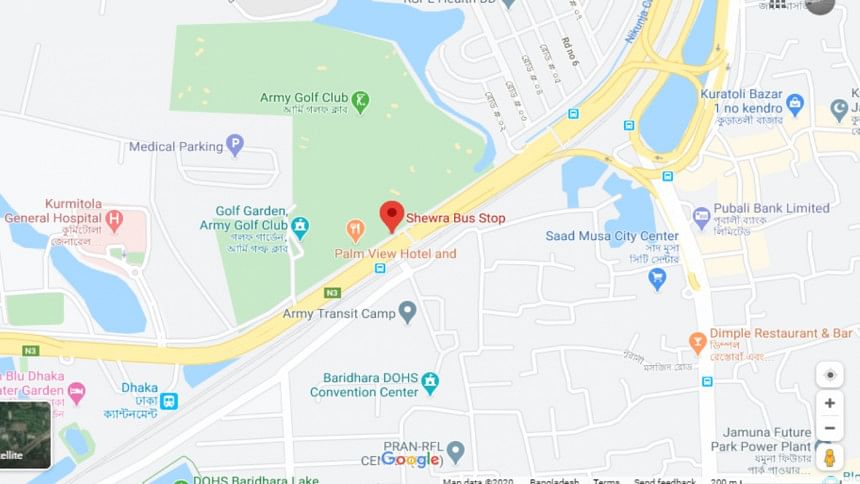 Two alleged muggers were killed in "shootout" with detectives in Dhaka's Khilkhet area early today.
The deceased were identified as Nannu and Mosharraf.
The "gunfight" took place around 2:30am, said Mashiur Rahman, deputy commissioner (Gulshan Division) of Detective Branch of Dhaka Metropolitan Police.
On information that a group of muggers in an auto-rickshaw were operating in the Khilkhet area, a team of detectives signaled a speeding auto-rickshaw to stop near Shewra bus stand area, but it tried to flee. The DB team chased the auto-rickshaw and informed another team ahead who put a barricade on the road, he said.
Two men jumped out of the vehicle and started firing at the law enforcers, trying to make their way to a nearby waterbody. The DB men also fired back in self defence, leaving two hit with bullets, Mashiur said.
They were rushed to Dhaka Medical College Hospital where doctors declared them dead. Two of their accomplices -- Shafiqul Islam and Siddique -- were arrested from the spot, the DB official said.
A pistol, two bullets, a machete, a scarf and ointment were recovered from the spot, the DC said, adding two police personnel sustained injuries.
According to Mashiur, Nannu once used to drive taxicab and was arrested for killing a passenger during mugging. He was sentenced to six years in jail. Coming out of jail, he resumed criminal activities.
Mosharraf was also in jail for different offences, he said.
Quoting the arrestees, Mashiur claimed this gang picked up a small trader Harun as co-passenger in the auto-rickshaw from Mohakhali on June 17 and mugged him near Kurmitola General Hospital.
As Harun tried to resist them, the muggers put a scarf around his neck, strangled him to death and dumped his body beside 300 Feet Road.