The problem with mainstream Western media's coverage of Palestine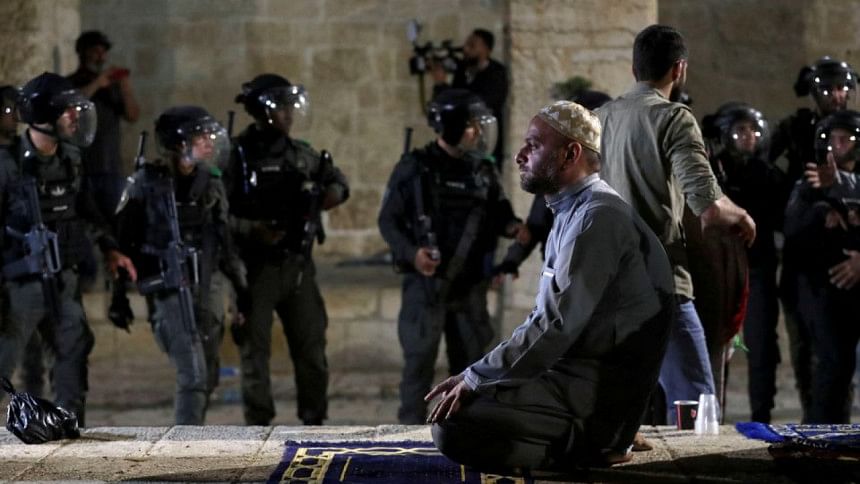 Palestinians usually get mainstream Western media coverage when they are either protesting or physically confronting Israeli aggression, with their outcry broadly coloured as "escalation of violence". Historically, however, there seemed to be no escalation of violence when Israel increases night raids on Palestinian homes or Israeli settlers attack Palestinian farmers.
Most reporting refers to the apartheid wall as a "separation wall"; correspondents reporting from Jerusalem never explain or unpack the historical context behind the Palestinian struggle, neither do they accurately claim Jerusalem as "occupied Jerusalem". Time and again, mainstream media in the West have misrepresented Palestine. Sheikh Jarrah is only a speck of dust in the desert of Palestinian woes. 
CONTRASTING PICTURES
The ongoing Ramadan violence at Sheikh Jarrah is another episode of mainstream Western media's misrepresentation of Palestine as Arabs on the offensive. On May 5, Reuters ran a report documenting the meltdown at Sheikh Jarrah ahead of the court case that fueled the ongoing violence. Reuters claimed Sheikh Jarrah as a part of Jerusalem that Israel has "captured" from its eastern neighbour in the 1967 Middle East war, masking a history of forced expulsions in the area, and contributing to a discreet worldwide understanding that Israel has legal rights over the area and opposing views are debatable at best. The May 11 Reuters coverage, titled "Palestinian rocket fire, Israeli strikes in Gaza run into second day" suggests that the Israeli strikes were meant "as a response" to "Palestinian" rocket fires raining down on Israel. This video from Reuters' Facebook has a title that suggests Palestinians acted first to clash with the Israeli police forces near Sheikh Jarrah and the Al-Aqsa mosque area, only to be brought under control using hot-water cannons.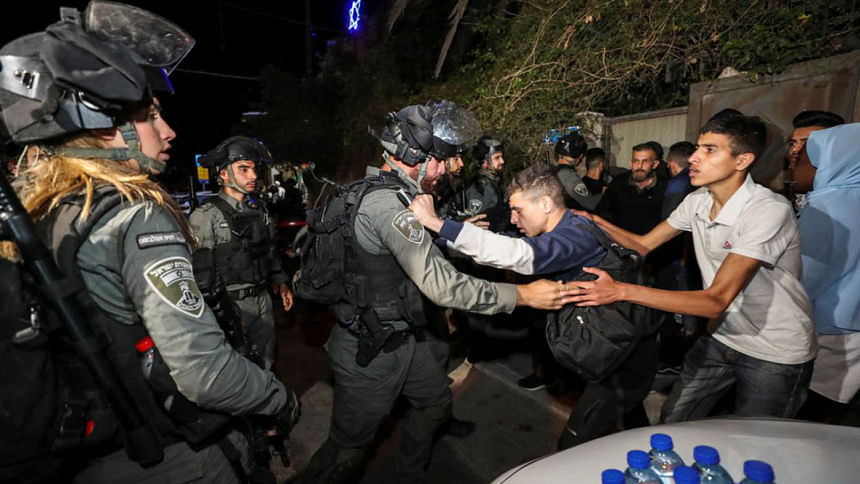 The New York Times are doing their best to stay neutral, albeit hinting on their social media captions of "Gaza militants" firing rockets followed by Israeli retaliation, masking the Palestinian struggle behind Hamas' broad veil of violence. A recent New York Post tweet claimed that Hamas militant airstrikes killed 20 in Israel, completely spinning the truth on its head. The tweet has been deleted amid backlash.
Ground reality beaming in from all parts of Palestine through social media paints a different picture. Just days before a supreme court hearing that would have likely declared eviction of four Palestinian families in Sheikh Jarrah, On May 6, Kahanist – or anti-Arab – political party Otzma Yehudit set up their tables next to an open iftar space where Palestinian Muslims in the area where breaking their fast. Provocation, yells of "go back to Jordan", and hurling rocks and chairs at each other followed. On May 9, during the holy night of Laylatul Qadr, things took a turn for the worse when the Israel police force stormed into Masjid Al-Aqsa during Ramadan night prayers. The police fired rubber bullets and stun grenades while people were praying inside the mosque.
At least 163 people were wounded, according to Palestinian medics. As a response, protesters threw rocks and bottles at the police injuring 6. The Israel police said they had to use force to "restore order" due to "rioting by thousands of worshippers" after evening prayers. The photos emerging from the May 9 violence show the police interfering with Palestinian Muslims engaged in prayer.
MEDIA LOBBY
The stark contrast in reporting begs the question -- why does mainstream media in the West misrepresent the Palestinian struggle? The answer, however, is simple: Pro-Israel lobby. A former correspondent of the UK's the Independent newspaper, Sarah Helm, says, "You always come under particular pressure with (reporting on events in Israel and Palestine) because there is an intense and concerted Israeli media lobby -- and there always was. And that includes intense Israeli political lobby working at every single level, which there always was too -- and that was no secret nor would they make a secret of it." Sarah also said that her editors would often come under pressure from the pro-Israel lobbyists in London on what correspondents out in the field were doing, in a way that was not applicable for other foreign stories. Everyone is terrified of putting a foot wrong and being accused of anti-Semitism.
David Cronin, who used to report from Gaza for The Guardian said one of his editors advised him to "steer clear of covering the conflict altogether". Over time, Western mainstream media became habituated to neglect the contextual history of the Israel-Palestine conflict. As a result, the readers have a limited understanding of what is going on, how Palestine territory was, and still is, occupied, what Palestine really is, and how one-sided the aggression has been historically. This includes the fact that 7 out of 10 Gazans are registered as refugees since many of these families were forced to flee their homes after Israel's foundation in 1948.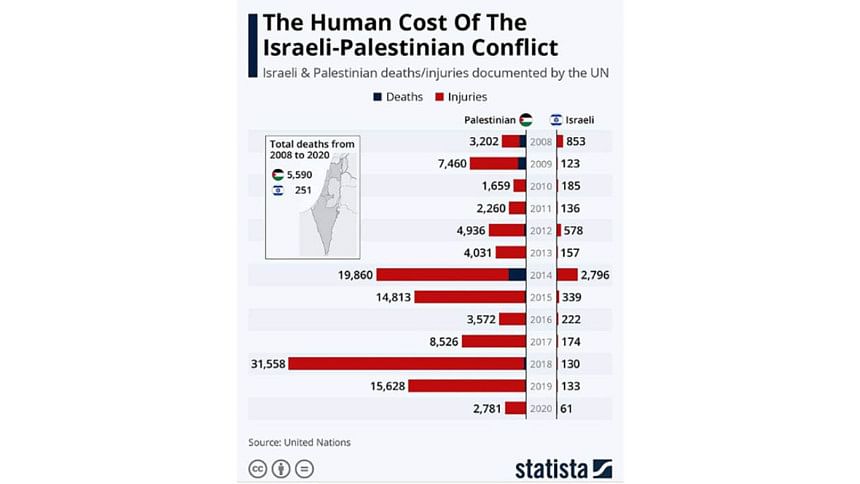 In United States, mainstream and conservative Jewish diaspora organizations have mobilized significant lobbying resources, financial contribution, and citizen pressure on news media and other forums of public discourse in support of the Israeli government. These organizations are quick to detect bias in the coverage of the Middle East. Rooting out perceived anti-Israel bias in the media has become, for many, the most direct and emotional outlet for connecting with the "conflict" 6,000 miles away. There's a great frustration to do something, and the current war for diaspora outside of Israel is a "hasbarah" war – the Hebrew term for public relations – said Ira Youdovin, executive vice president of the Chicago Board of Rabbis, on April 2002.
The general media narrative presents Gilo, the Israeli settlement in East Jerusalem, and other illegal colonies in Palestine as "neighborhoods". West Bank is neither a territory belonging to indigenous Palestinians, nor occupied, but "contested". For decades, the Palestine issue has been marked off as a religious issue between Muslims/Arabs and Jews, making it easy for Israel to throw accusations of anti-Semitism at anyone who opposes Israeli settler-colonialism. For the West, colonialism brings up memories and discussions it wishes to avoid and conveniently forget. The context of settler-colonization -- apartheid, illegal settlements, arbitrary arrests, administrative detentions -- is all part of a near-removed Palestinian identity. Palestinians are forever doomed to only "riot" within the contours of this "defensive" discourse, and the Israeli force mobilized to "disperse".