Eight killed in covert Israeli action in Gaza
Hamas commander among dead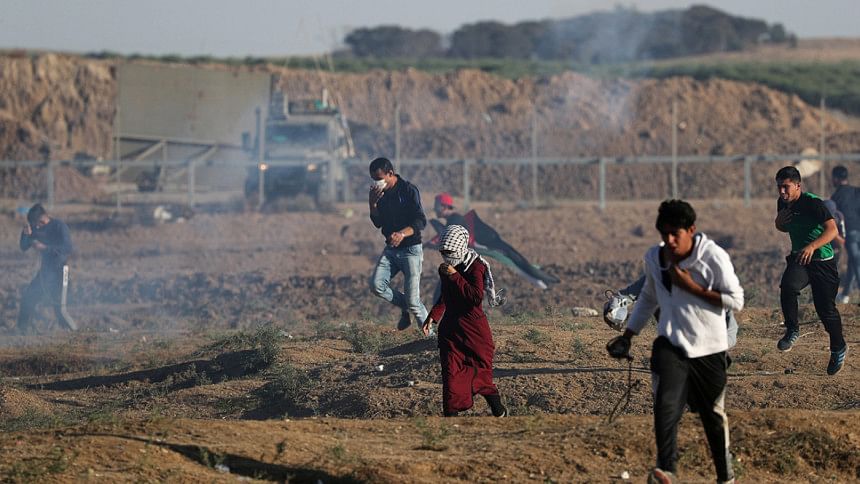 A clash that erupted during an Israeli special forces operation in the Gaza Strip and killed eight people threatened to derail efforts to restore calm to the Palestinian enclave after months of unrest.
The dead from the incident late Sunday included an Israeli army officer and a local commander for Hamas's armed wing. Prime Minister Benjamin Netanyahu cut short a trip to Paris and rushed home.
Sirens rang out in southern Israel into the early hours yesterday after the clash, signalling rocket fire from the Gaza Strip.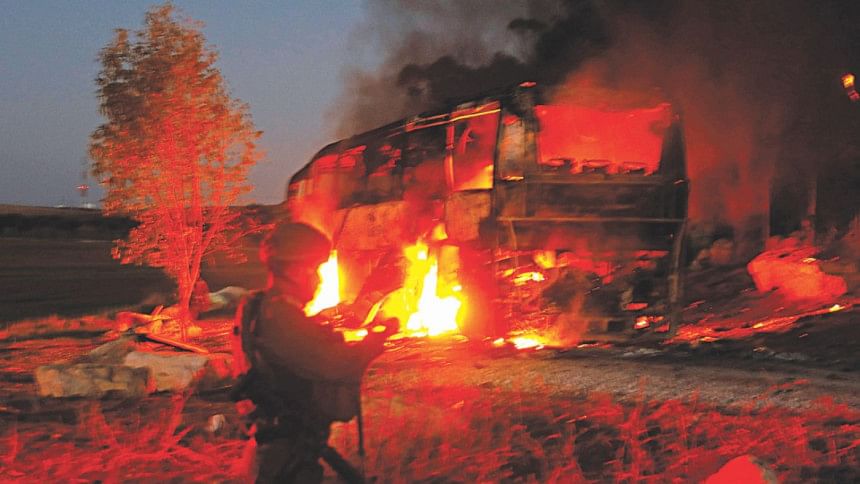 Israel said it identified 17 launches toward its territory, with three intercepted by missile defences. No injuries were reported.
While the clash threatened to upset weeks of efforts to end unrest along the Gaza-Israel border, calm returned yesterday and Israel stressed its covert operation was an intelligence-gathering mission and "not an assassination or abduction."
The statement signalled that the mission did not go as planned and resulted in the clash, which Palestinian officials said included Israeli air strikes.
An Israeli ground operation to kill or abduct militants inside the Gaza Strip would be rare.
Hamas, the Islamist movement that runs the blockaded enclave, spoke of a "cowardly Israeli attack" and vowed revenge.
Hamas's armed wing, the Ezzedine Al-Qassam Brigades, said an Israeli special forces team had infiltrated near Khan Yunis in the southern Gaza Strip in a civilian car.
Al-Qassam agents stopped it and wanted to search it, realised it was an Israeli operation and confronted them, it said in a statement.
An exchange of fire followed in which local Al-Qassam commander Nour Baraka was killed along with another militant, it said.
The car then attempted to flee and Israeli aircraft arrived to provide cover while opening fire.
An Israeli helicopter landed near the fence and took away the special forces, according to Al-Qassam.
Israeli military spokesman Jonathan Conricus declined to comment on the Al-Qassam account "because of the sensitive nature of the operation."
'HELICOPTER GUNSHIPS'
Gaza's health ministry said seven Palestinians were killed.
Six were Al-Qassam members, while the seventh was part of a separate militant alliance known as the Popular Resistance Committees, according to Gazan security sources.
Israel's army confirmed one of its officers, a lieutenant colonel, was killed and another was injured.
It provided few details on the operation, saying it was carried out by special forces and resulted in an "exchange of fire."
Netanyahu, who attended World War I commemorations in Paris and was set to meet French President Emmanuel Macron yesterday, arrived back home and convened a meeting of security chiefs.
A funeral was held for the seven Palestinian militants yesterday attended by thousands, including masked Al-Qassam members carrying rifles, some firing into the air.
On the Israeli side of the border, residents said they stayed close to shelters throughout the night.