Shipwreck off Syria: 77 migrants killed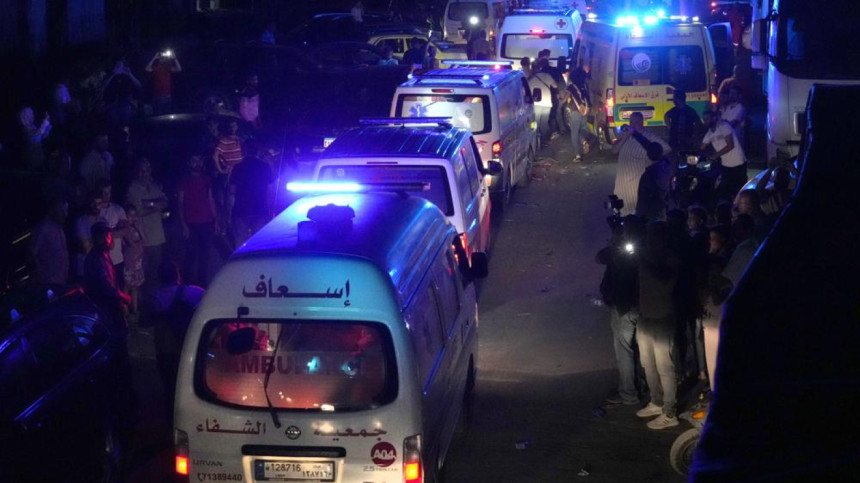 At least 77 migrants drowned when a boat they boarded in Lebanon sank off Syria's coast, Syria's health minister said yesterday, the deadliest such shipwreck from Lebanon in recent years.
Lebanon, which since 2019 has been mired in a financial crisis branded by the World Bank as one of the worst in modern times, has become a launchpad for illegal migration, with its own citizens joining Syrian and Palestinian refugees clamouring to leave the country.
Around 150 people, mostly Lebanese and Syrians, were on board the small boat that sank Thursday in the Mediterranean Sea off the Syrian city of Tartus.
"The number of victims from the shipwreck has reached 77 people," Syria's Health Minister Hassan al-Ghabash said in a statement, adding that 20 survivors were being treated in hospital in Tartus.
Tartus is the southernmost of Syria's main ports, and lies some 50 kilometres north of the northern Lebanese port city of Tripoli, where the passengers had boarded.
Many of the boat's Lebanese passengers hail from impoverished regions in the country's north including the city of Tripoli, Lebanon's poorest.
Tripoli has emerged as an illegal migration hub.
Wissam al-Talawi, a Tripoli resident who hails from the northern Akkar region, was among the survivors and is being treated in hospital, his brother Ahmad told AFP.