Ibra reaches incredible goal-scoring landmark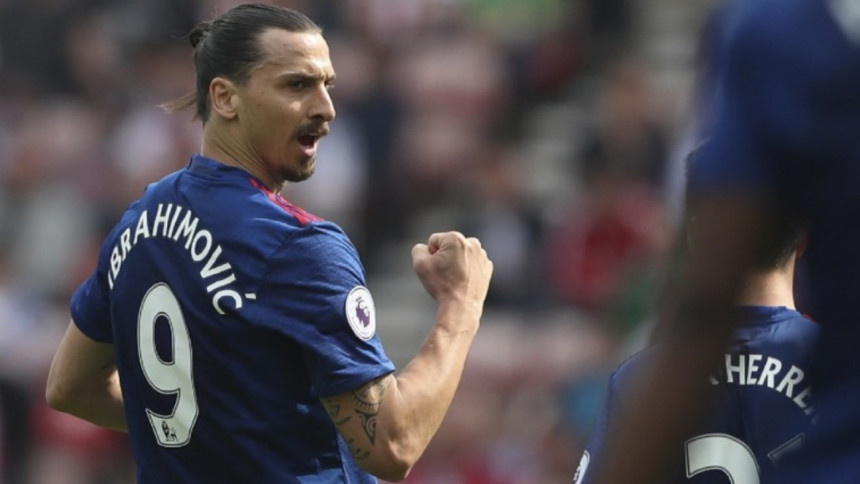 Zlatan Ibrahimovic is like a fine wine: he just gets better with age.
On Sunday against Sunderland, the 35-year-old scored the opening goal for Manchester United and reached a personal landmark.
The Swedish forward has now scored 250 goals in 308 appearances since he turned 30-years-old in 2011. This incredible achievement actually improves on his tally before he turned 30 - where he netted 232 goals in 528 appearances.
Since joining United, Ibrahimovic has scored 17 league goals, with that tally also the Red Devils' best since the 2013-14 season.
Ibrahimovic has been a scoring sensation in the Premier League, while he also helped Jose Mourinho's side lift the EFL Cup with a double in the 3-2 final victory over Southampton.
The forward's form has seen Mourinho label Ibrahimovic 'phenomenal', and that he never doubted his ability to shine in England.
"Yes. I was expecting that because I knew the reasons why he was coming," Mourinho told reporters in December.
"He was not coming for the wrong reasons. He was not coming for the money, he was not coming for the prestige. He was coming to enjoy his football and play for one of the best teams in the world.
"He is playing amazingly well but even in the period he was not scoring goals he was important for us. We bought him for more than just to score goals."