Dandruff and hair care for men
Hair care and dandruff are two things that go hand in hand, for if the hair is properly cared for, dandruff is less likely to occur. Now, we say less likely because dandruff can be the result of numerous factors, and sometimes diseases even; a number of things can be the root of the problem, which require special care or medical attention. However, in most cases, it is curable with simple switch ups in the hair care routine, especially with changing weathers, which can leave changes in the skin, eventually transitioning onto the hair.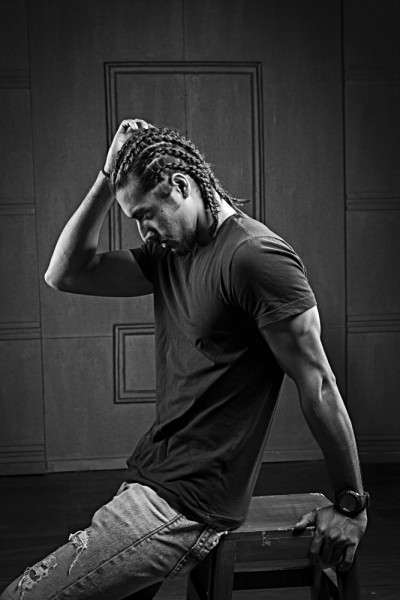 Look for dandruff specific products that target your problem and try to incorporate them into your routines.
THE SHAMPOOING BALANCE
Shampooing too much or too little can both be the culprit for unhealthy hair. First and foremost, shampoo should not be used every single day, but once every two days, or one, if you have longer and thicker hair. Using it every day will dry out the scalp by washing out the natural oils, resulting in flaky skin and wilted hair. Not using it enough however, will result in grime build-up that can cause hair fall in the long run.
CONDITIONING
Conditioner is to the hair what moisturiser is to the skin. It helps to revive the hair after a shampoo does the rough job of cleaning it, and hence, is a part that should not be skipped. A good conditioner should be used every day after washing the hair, and most definitely after shampooing. This prevents the hair and scalp from drying up and keeps it healthy and moisturised, even in this dry weather. But one must be careful to not condition the scalp as it will end up making the hair greasy.
SUNSCREEN
Now this might sound off, but we do have skin on our scalp, and it too, is prone to sun damage, depending on the length and thickness of hair. Not protecting the scalp from sunburns can escalate any existing dandruff. If you face thinning hair or have a short trim, apply sunscreen to the scalp before heading out. For thicker or longer hair, opt for caps or hats that will protect the scalp, and as a bonus, will save your hair from pollution as well.
PERFORM A SCAN
If you are facing dandruff out of the blue, check out the products you have been using, or the changes you brought to your routine. Take turns to skip products to find the culprit that might be causing the damage. It is a good idea in general to switch up products so your hair does not become resistant to a particular product.
PROFESSIONAL TREATMENT
All the above mentioned steps are the dos and don'ts that go for everyone, be it with or without dandruff. However, if you have persistent dandruff that does not budge even with a straightened out hair care routine, it is time to seek professional help, because these could lead to fungal infections. Seek help from a dermatologist in cases as such.
Photo: LS Archive/Sazzad Ibne Sayed