thank god it's Friday
Recitals and Music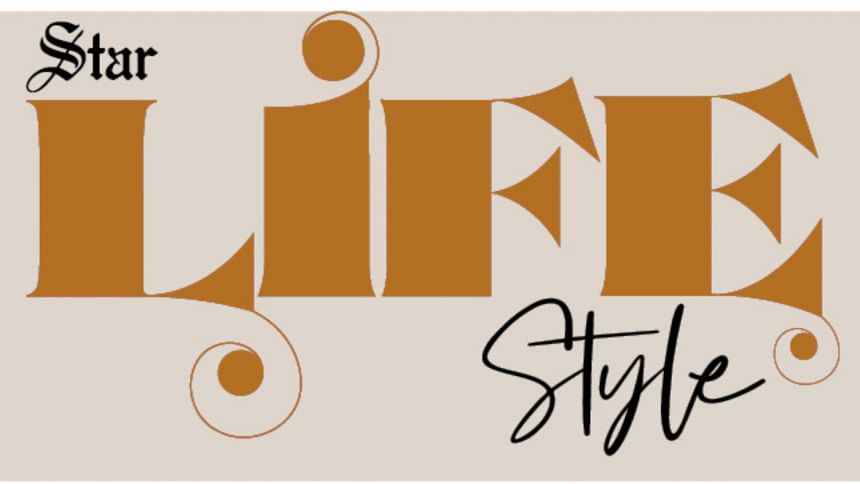 EMK Book Club | Books for Encouragement
Date: Tuesday, 3 March, 2020
Time: 4:30 PM – 6:30 PM
Venue: EMK Center, Midas Center Building (9th Floor) House-5, Road-16, Dhanmondi, Dhaka
EMK Center presents a book club for the book worm in you. For the month of March, the designated book is "Lean In: Women, Work, and the Will to Lead" by Sheryl Sandberg. The theme for the event is Books for Encouragement, which has been chosen in accordance to the upcoming International Women's Day 2020.
Two prominent contemporary female Bangladeshi writers will be present to discuss the book with the audience. See you there!
The event is free for all.
Joy Bangabandhu: Photography Exhibition by Nasir Ali Mamun
Date: Friday, 6 March, 2020 to Friday, 20 March, 2020
Venue: La Galerie, Alliance Francaise
Just after the liberation war in 1971 Nasir Ali Mamun's camera defined portraiture in Bangladesh that eventually ushered in portrait photography in the country. Being 'the poet with the camera', Mamun has taken some of the most iconic portraits Bangladesh has ever seen. His black and white images display a beautiful yet enigmatic and equivocal coalescence of light and shadow.
Mamun took many portraits of the Father of the Nation, Bangabandhu Sheikh Mujibur Rahman in the early seventies and recorded his rare moments from close up. Dedicated to the freedom fighters of Bangladesh, this solo exhibition titled 'Joy Bangabandhu' will showcase previously unpublished and historic photographs of Bangabandhu Sheikh Mujibur Rahman and will celebrate the 100th birth anniversary of the 'Father of the Nation'.
Joy Bangla Concert 2020
Date: Saturday, 7 March, 2020
Time: 12 PM – 10 PM
Venue: Bangladesh Army Stadium
Young Bangla is back again with the biggest event of the year.
Joy Bangla Concert is being held for the sixth consecutive year on 7th March 2020 at the Bangladesh Army Stadium, Dhaka.
Joy Bangla Concert is organised each year by Young Bangla-CRI on the day of the historic 7th March speech of Father of the Nation Bangabandhu Sheikh Mujibur Rahman. The event, staged at the Bangladesh Army stadium, Dhaka, is one of largest musical events in Bangladesh.
This year, there will be performances by popular rock bands, modern rock, pop and folk artists who will cover their own music along with modern rock renditions of patriotic songs broadcast by the Swadhin Bangla Betar Kendra in 1971.
As this year's concert will be the first mega event of the 100th Birth Anniversary, Mujib Borsho, Young Bangla has arranged for a mix of entertaining and patriotic music from the leading musical bands and solo along with a host of other never before seen attractions.
This year's lineup includes: F Minor, Minar, Avoid Rafa, Shunno, Vikings, Fuad & Friends, Lalon, Arbovirus, Chirkut, Cryptic Fate, and Nemesis.
Free registration: https://ticket.youngbangla.org/?fbclid=IwAR1NZ87sDWNkL18LU3iWaIAJ5QNI6Z-...
Stone Free Acoustic Sessions III
Date: Saturday, March 7, 2020
Time: 7 PM – 9:30 PM
Venue: Roll Xpress Café, House# 34, Road# 21, Block -B, Banani
After a four year hiatus, Roll Xpress Cafe invites Stone Free to play their eclectic set of classic covers. Stone Free will perform their third rendition of Acoustic Sessions with a setlist covering the music of Dire Straits, Jimi Hendrix, Bob Dylan, Bob Marley, America, Tracy Chapman, Bruce Springsteen, Simon & Garfunkel, and many others. 
Come join our favourite musicians for a relaxed evening with friends in the outdoor courtyard at Roll Xpress Cafe.
Limited seating on first come basis. Entrance:  Tk. 800 per person of 18 years and above. Please collect your tickets ASAP from the cafe counter. Call 01720100016 for more information.
Célimène Daudet Piano Recital
Date: Sunday, March 8
Time: 6:30 PM – 7:30 PM
Venue: Bangladesh Shilpakala Academy, 14/3 Segunbagicha, Dhaka
Accomplished French-Haitian pianist soloist Célimène Daudet has performed at some of the most distinguished venues in the world. Daudet also plays regularly at major festivals and concert halls in France all year round.  In 2016 she recorded the first volume of an integral of Beethoven's ten sonatas for piano and violin with the violinist Amanda Flavier, published by NoMadMusic.
Open to all, free entry on a first come first served basis.
For more information on the concert, please visit:  www.celimene-daudet.com.