A suit for every occasion!
It is a universally acknowledged fact that the right suit will instantly uplift your persona. It can provide a major boost of confidence, put a spring in your step, and make you look sharp and smart. In a professional or social scenario, a well-cut, properly fitted suit will add tremendous value to your profile, confidence, and overall impression. This is true for both the sexes; men and women equally benefit from a good suit that helps one not only look good, but also feel good.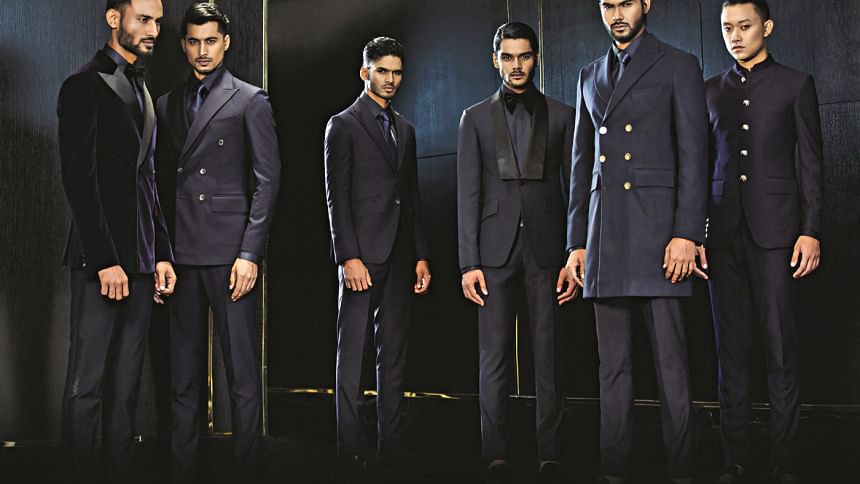 One will be hard-pressed to find the right tailor or shop that caters to individual needs. Trial and error are key, and the process of getting the right suit is a labour of love!
 The best thing in Dhaka is the availability of custom tailoring. There is one for every budget, from mid-range to high-end. Ramna Bhaban has many tailoring shops that are quite good; Ferdous, Fops, Sunmoon are old tailors that can deliver a decent suit. Fit Elegance is another shop that does good suits, both for men and women. For high-end options, Zurhem and Dapper Bespoke are great.
 Once you have found a tailor, it's time to pay attention to the details.
First, consider the type of suit you need. There are suits for every occasion. Office wear, party wear, casual wear and resort wear are the four basic kinds. Choose the right cut, proportions and fit. Always remember, a good suit is the sum of all its parts, so every detail matters.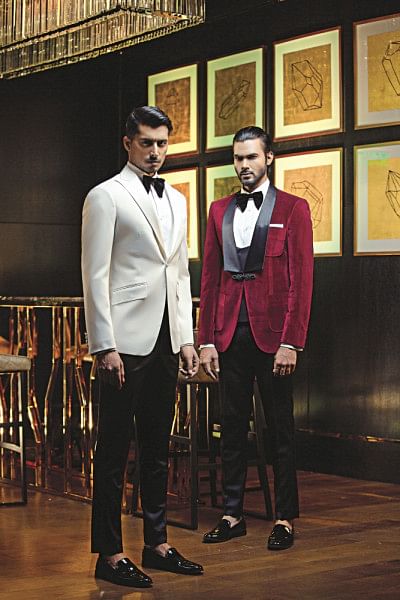 Modern suits tend to be slightly fitted, with tapered slacks. Classic fit is loose and roomy.
Next, choose the right fabric. Since a tailored suit is rather pricey, choosing a good quality fabric will get you more value for money. Suits one would wear to a party are made with different fabric, mostly high-quality, pure wool. Casual suits can be made from fabrics such as tweed and corduroy. Summer suits are relaxed in their fit, and made from a linen and silk blend.
Then, focus on the tailoring and design. A standard single-breasted suit will take you from offices to parties for the most part. However, depending on your needs, there is a huge range of options you can choose from. The internet is always a good source for information and your imagination to go wild, and so is your tailor.
 For the ladies, the classic pant suit will always be chic and smart. Modern versions are more tapered, the slacks are usually flared, as opposed to a dated, straight-cut one. It's a lot more flattering on most forms. What's more, it has enough panache to keep you relevant from the boardroom to the ballroom. Colours such as chocolate, navy, oxblood, and olive are trending right now. Of course, the classic black will always be in vogue.
Photo courtesy: Zurhem