Create that 'air of mystery'
Masquerades are fun! The tradition of having a ball where invitees all attend in a costume of their choice, and a mask to go along with it is deeply rooted in European culture, even before the War of the Roses. It was common for royalty, and pomp to the nouveau riche. From that time till now, the concept of masquerades have evolved in different regions in myriad ways. Whatever the description, masquerades are very much en vogue in the local context. The mystery surrounding them perhaps take us in a setting that truly was never 'ours.' We have learned to skip some of the details, added a little shade here, a stroke of colour there…we have created our own version of masquerades, with a twist.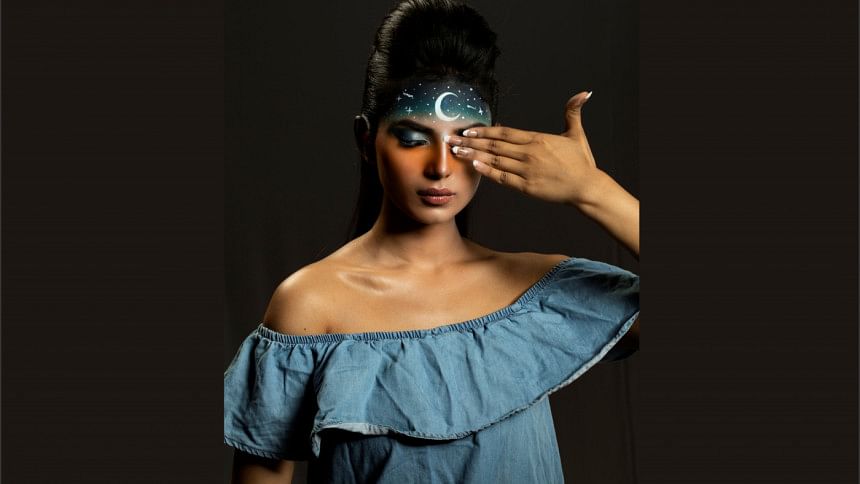 The appeal of masquerades is universal. And now, even the Dhaka socialites have jumped on the bandwagon. There are so many themes that can be followed for a masquerade; the masks can be typically Venetian, or English. But why not twist things a little, and turn the tables from hiding behind a mask, to revealing your inner being!
There's no need to hide our faces, because frankly speaking, everyone knows each other at these Page-3 parties.
So, what can be done differently? Let me elaborate.
Why not select a theme, and let all invitees share a ride on a boat of creativity? How about asking them to use face paint and create that 'air of mystery.'
Van Gogh — one of the most celebrated painter in the world, and yet, as the story goes, just sold one of his works. The Starry Nights, Irises, Starry Night over Rhone, Café Terrace at Night. Sounds intriguing, no?
You think it would look odd, and uncharacteristic?  Flip over the pages and see how we prove you wrong.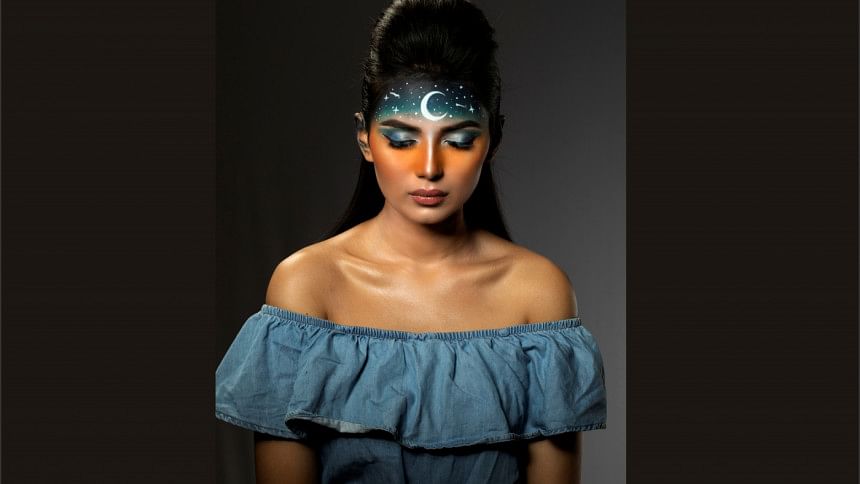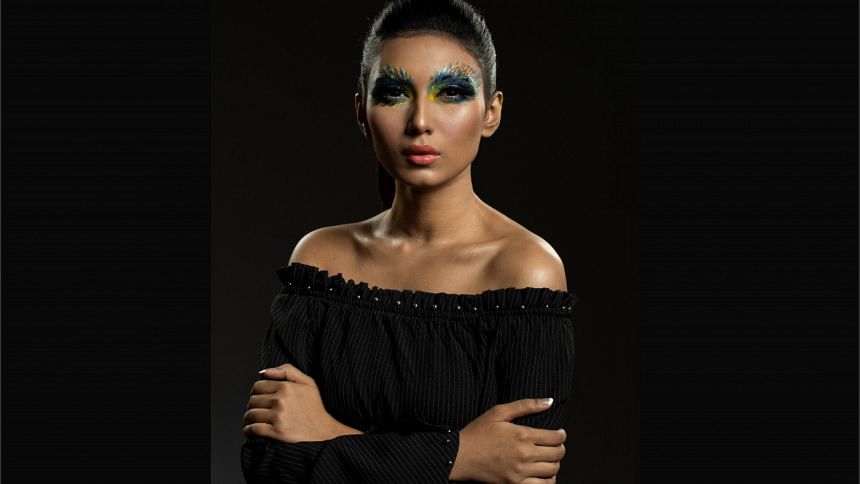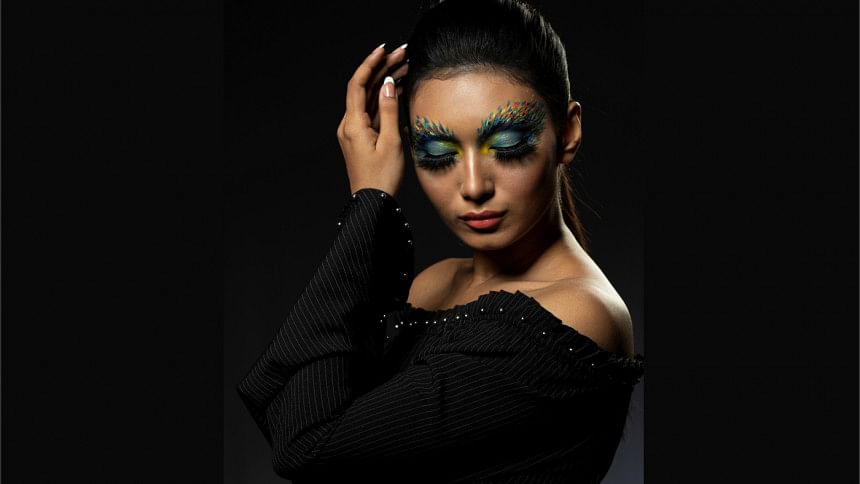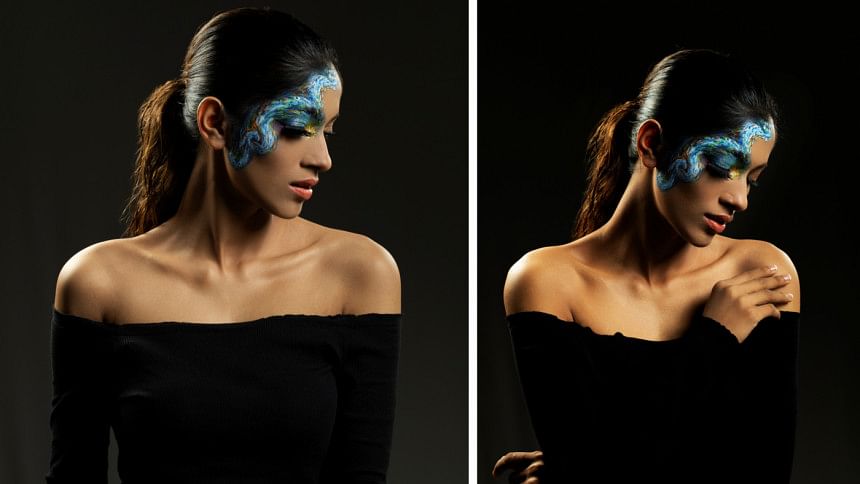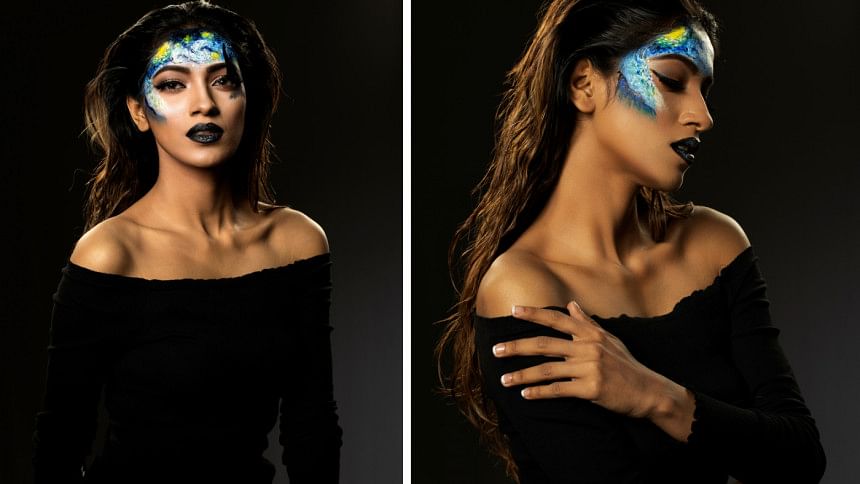 Photo: Sazzad Ibne Sayed
Styling: Sonia Yesmin Isha
Model: Surjo
Makeup and face art: Raisa Naushin
Hair: Farzana Shakil's Makeover Salon