Thee Gouri Narayani — Who art three-eyed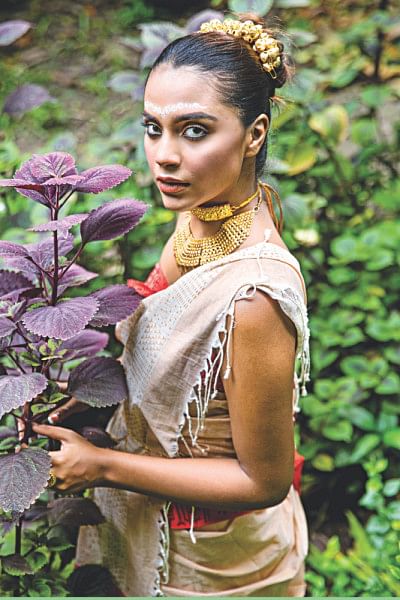 If you are thinking this is yet another piece on our fantasy regarding the quintessential Bengali belle and their mesmerising eyes, then pause. This is exactly that…and perhaps, a little more.
Her eyes are fiery; powerful. The Bengali girl is known for her 'dusky' complexion, the doe eyes; someone with a profound understanding of her culture, which she must carry in her every day affairs.
She is the torchbearer of her roots, a personification of the mother goddess Durga, and anything that falls short is sacrilegious.
Krishnokoli is the doe-eyed girl of Tagore. The girl with unmatched simplicity, yet an epitome of beauty.
To the wanderer who has walked across strange lands, the eyes of Bonolata Sen are as warm as the nest of birds, as both the bird and the wayfarer have been on ceaseless flights, with few stops in-between.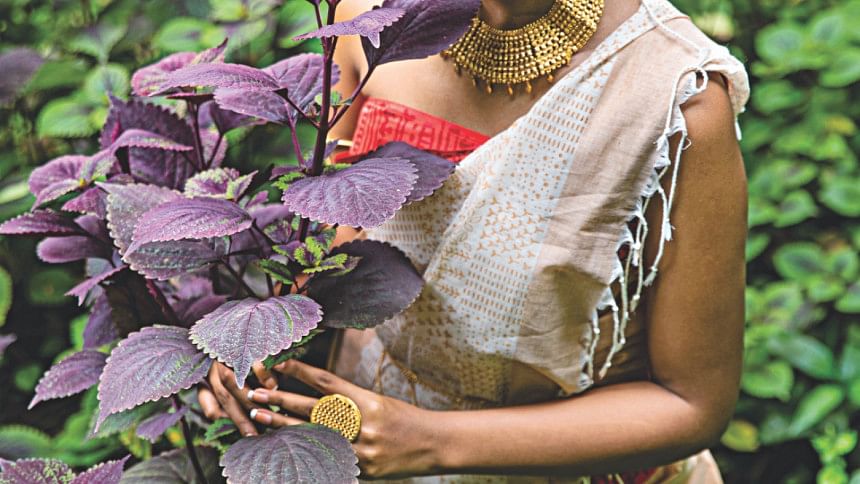 Mystics go silent, but their beating drums proclaim the arrival of the deity, but before devotees can look at the 'protima' — a rite must first be complete.
The effigy that took shape at the dexterity of the kumar, must now take form of the goddess!
With a touch of kohl from the priest, as he simultaneously chants hymns in utter seclusion from any mortal other than the pundit himself, the eyes of the effigy are widened with a sharp stroke of kajol — the famed kohled eyes. 
The inner eye, or the third eye is sharpened and once the process in complete, a creation of the sculptor becomes the deity that is Durga — for all to behold, love, and worship!
It is taken that the image we envision of Durga is what we expect from womanhood. Yet, few can empathise with the burden of carrying divine attributes within a mortal shell.
In figments of our imagination and romances, Bengali women with deer-like eyes speak in submission; they have a naïve glaze that asks questions, but is too meek to seek answers.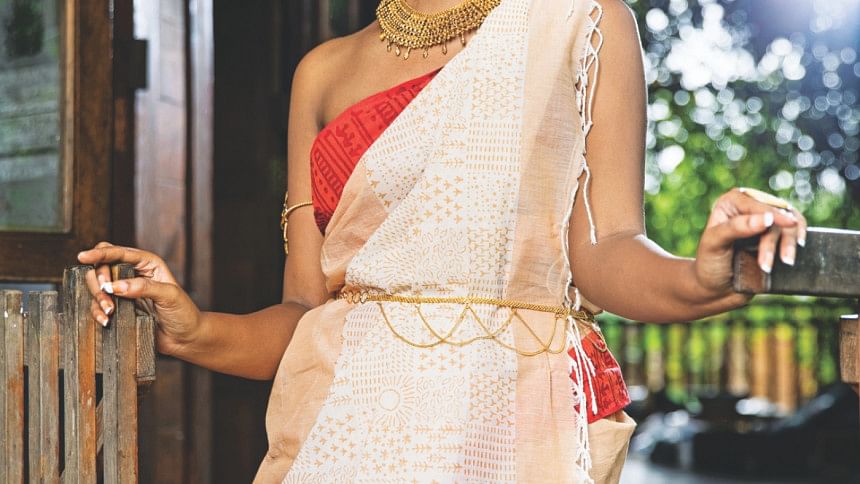 The feminine eye of the goddess is not only filled with love, but also compassion, and there is an equal share of conviction, strength, and self-determination in all her avatars.
The woman in our culture, is not that fortunate. True, her eyes speak more than uttered speech. It is also perhaps the first thing you notice — the large brown eyes, accentuated with kohl. It is her ploy, not to deceive but to establish her persona.
But there is 'one' gaze! The starkness of which will rattle your heart, penetrating deep into your soul. One that speaks of her frailty, but in equal terms exposes your weakness, because truly that look is probably asking in silence, "Are you strong enough?"
Strong enough to support her in her weaknesses, strong enough to be with her in thick and thin, and most importantly, strong enough when she overpowers you, reaches a level you cannot achieve, without leaving you feeling intimidated?
The Bengali belle is no longer a damsel in distress. In fact, she never was. The 'doe eyed one' has always sought answers in her vulnerability. She is, and always has been powerful, just as the Mother Goddess.
And all that is summed up in 'that gaze,' which is her newfound strength.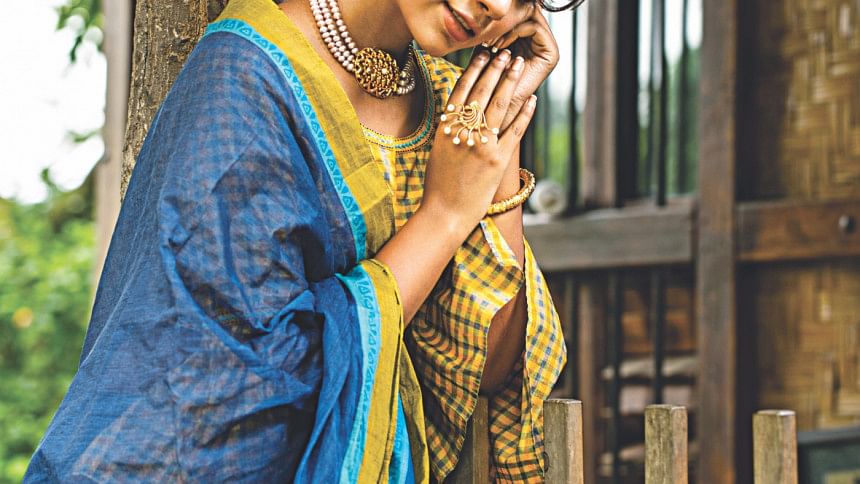 If one glance could kill, or melt all your worries away, she has both. Be careful! For whichever one falls on you is eternal — it can bring upon sleepless nights of being wary to never provoke such ferocity, or just absolute awe, mesmerised by those eyes. Oh! those eyes.
Such emotions engulfed in every second of what she thinks. As those lashes flutter and those lids blink too often or not at all, be careful, if eyes are windows to the soul, this is one stare that you can surely get lost in.
The secrets of the third eye of Durga, are the secret of every woman we see in our daily lives.
Hinduism says that the third eye of the goddess represents the knowledge of fire. When goddess Durga is in her most powerful form, the third eye opens. And as sweeping a generalisation as it may seem, women have finally opened their third eye.
Durga was created from the formless essence of the universe and she cannot be separated from the source. This is what makes her gracious, and equally fierce. Romance it as you may, but accept that scything look of the Bengali belle, because now it has amalgamated within her persona, so much so, that you can no longer separate frailty from determination.
Thanks to M H Haider and Supriti Sarkar for helping in the research for this article.
Photo: Sazzad Ibne Sayed
Styling: Sonia Yeasmin Isha
Model: Mysha
Wardrobe: Deshal
Jewellery: 6 Yards Story
Makeup: Farzana Shakil's Makeover Salon
Special thanks: Ishrat Jahan