Believing in love and marriage…
"Love is not love which alters when it alterations finds, or bends with the remover to remove. O no! It is an ever-fixed mark that looks on tempests and is never shaken." – Shakespeare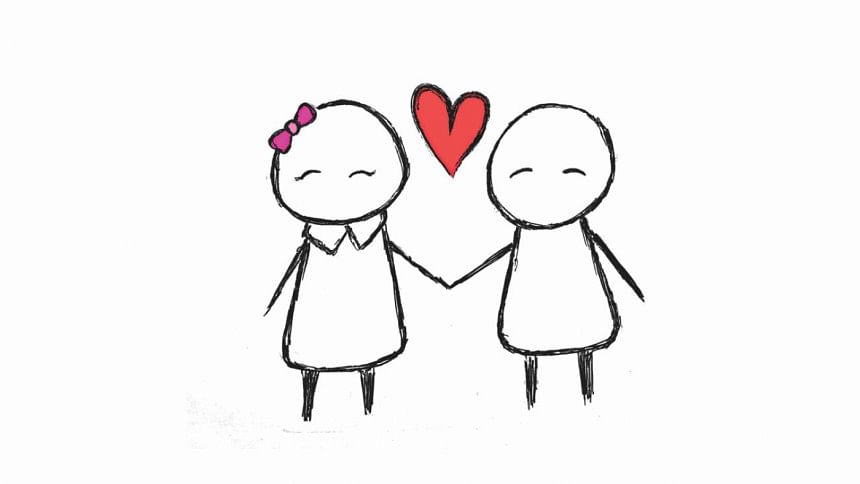 "It is her beautiful pair of eyes that intoxicated me and still do" chuckles Imran.  "Ever since the day I met her at my friend's house; I had vouched to make this girl mine and so she became!"
Imran Rahman, a young entrepreneur in Dhaka city, is the protagonist of our story. We enjoyed a tête-à-tête with the newlywed and his inner circle; to dissect the connotations of marriage; helping us to comprehend what it stands as in the new era.
We all know that finding someone to love is quite hard, and it is sometimes even harder to get married. Rahman smiles to the undertone, "Well, I am kind of done with the first step, I guess!"
Deeper into our conversation, we tried to reach the truth behind an ideal marriage. "There's nothing called perfect in this world, but we try our best and that's what matters," says the amused husband.
HOW IT ALL HAPPENED
With a thrilling insight into a hopelessly romantic male soul, we came to know that the first eye contact led to coffee and conversation, days out in the sun and finally cohabitation. Perhaps our perception was a bit naive because Rahman nudged a little.
"Before Ramisa, I was all on my own, flirting with girls left and right. I refused to follow a proper time schedule for anything! Used to wake up when the rest of the world dozed off.
Of course, certain things have changed, and I was uncomfortable at the beginning. But emotions have slowly seeped-in, making me a socially tolerable person — finally!"
Is that all…? Just a few lifestyle changes?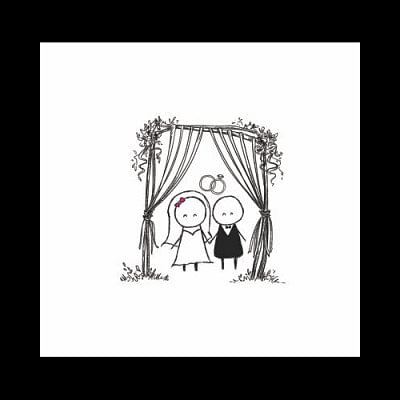 He pondered, before giving in. "At the moment, it is just that, but I know it takes much more to stay married. I have watched my best friend's marriage fall apart, and still attempted the risk. He was married for the longest time. When we were having fun, he was grocery shopping with his wife. All was hunky-dory, until he got into an extra-marital affair, blaming his wife for the distance between them. All I can say is that no one is to be particularly blamed. Everything has its own time and course; we shouldn't rush into anything.
"I am married today, much later than most of my friends, because even a few years back, all these responsibilities would have scared me too much!"
THE WIFE'S TAKE
"Imran is a great guy to be married to; I would not have it any other way; even if I had the option. He is mature and truly values and respects my identity. I am a lawyer by profession and he lets me have my share of freedom as much as I want," said Ramisa.
So is he Mr. Perfect?
Ramisa smiles, "There's nothing called perfect! I am sure I am not perfect either. But we make things work and the best thing about us is that we communicate with each other, and I hope this never stops."
MOTHER'S SENSITIVITY
"Speaking from a real life perspective, we do not want much from our daughter-in-law. Just that she should accept us as her extended family, and join us when we have family gatherings just like our own daughter would."
But life could not be so simple! With tonnes of news everyday about scarred relationships between the in-laws and newlyweds, we assumed there must be some definite cause behind trouble brewing in heaven.
"Of course! It's the unspoken distance that's already there from the beginning. The word 'in–law' creates all the trouble," smirks Rahman's mother.
"My conviction is that if an unknown girl from a different family has made the step to be with my son, why should I not do the same and welcome her into our lives? If I did not meddle with my grown up boy's life, molly-coddling him all the time, even after his marriage, all things should be okay," she said. And further added —
"I think the problem arises when moms cross the boundary between taking care of their grownup sons to technically meddling with their lives!"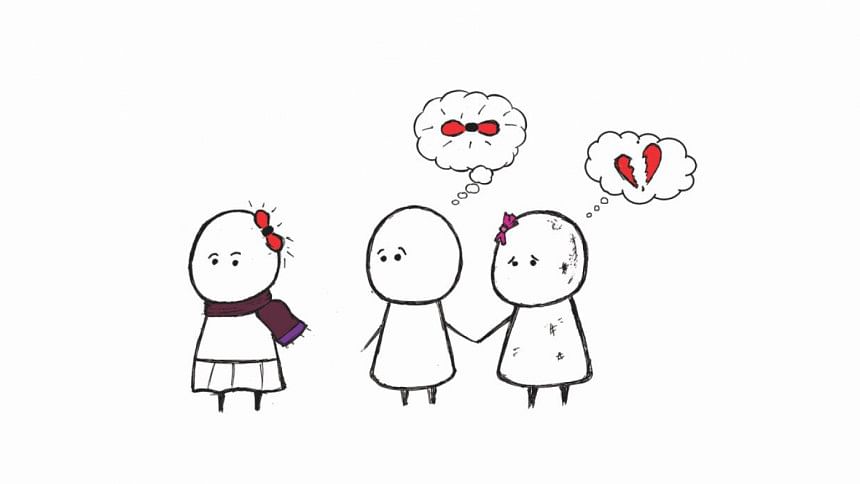 EX – GIRLFRIEND'S POINT OF VIEW
Statements on love, life, and marriage are usually hunky-dory. People use a lot of fluff words to exhibit a romanticised life; but to get hold of the accurate story, we knew better! Since hell hath no fury like a woman scorned, we indulged in a little bit of detective work with the 'ex'!
"Rahman and I gelled quite well at the beginning," says Mira – college sweetheart of our protagonist. It is heard from their friends that there was a time when the duo even planned on eloping and getting married secretly, somewhere, far away from their parents.
"It seemed like we were meant for each other, but later, our differences set in, and both of us were dragging each other down. I personally have no grudges against Imran; in fact, he helped me realise what I actually want from life and helped me indirectly meet the man of my dreams. I would want the same thing for Imran. I truly want him to be happy. He is a good man; he deserves all the happiness in the world."
Well, that seemed to end on a positive note!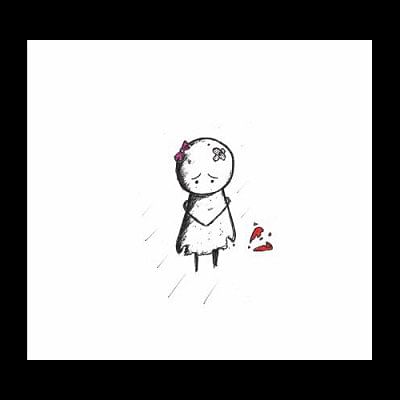 FATHER ON DOMESTIC VIOLENCE
Every day in the newspapers, we get to see a fresh story on domestic violence. We wanted to know how relevant these were to the upper income strata.
"Domestic violence is existent everywhere. What's worse is that like the ultra-poor, not many can complain publicly, fearing social reproach.  I have two sons and a daughter. I would not want my sons to do anything to their wives that I would not accept on my daughter – including raising hands.
"In a patriarchal society, misogyny is very common," he added, and went on further to say — "However, we have to learn to raise our children better. We must instil respect for each other since early childhood, and things are definitely bound to change. Arguments will happen, maybe even fights, and feelings will be hurt, but means of communication should never stop. If things get too serious, external help from marriage councillors should be sought. But violence is never an option."
Marriage, by their very nature, is a tough task to master. And perhaps, the key to lasting happiness is paying due respect to both spouses and the extended family, like it has been for years – perhaps, the basics remain the same.
However, with the advent of a more nuclear family lifestyle, most in-laws believe in giving newlyweds a breather. They get to start a family on their own without any sort of external meddling.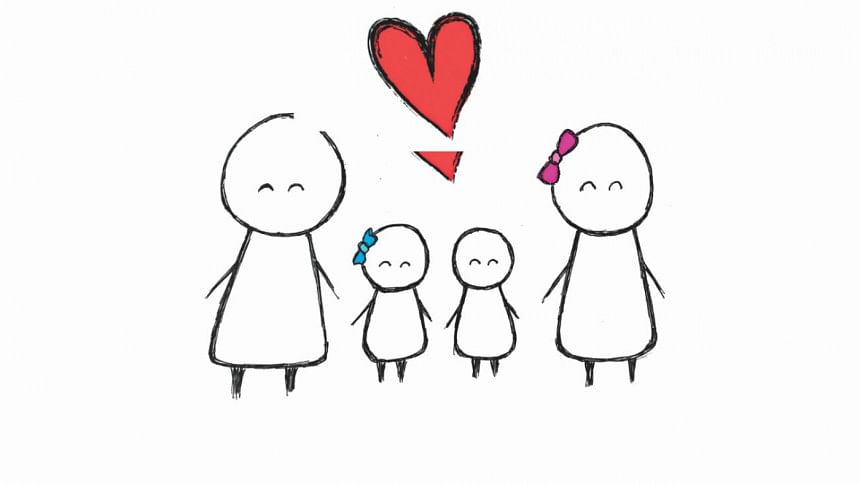 BEST FRIEND'S HUNCH
Extramarital affairs can be an escape from domestic boredom forever. But is it always the smart option?
We had to dig deeper to figure out the major reason for a fall-out in heaven.
"When life becomes a chore and every day is a photocopy of the other days of the year, so naturally feelings are bound to change. To keep any marriage alive, the romance must be there. It is always easier to act on impulse and look for happiness outside, but sadly, every action has equal repercussions. I feel like I have not only walked out of my marriage but on my family – children," says the troubled divorcee.
Having said that, marriage is like a marathon, once in a while, you need to stop, take rest, and continue. Transcribing this to real life, it would mean romancing with your spouse, giving them some breathing space, encouraging them to do something on their own, or even little things like going on a vacation.
Maybe a second honeymoon, a third, a fourth?
And why not?
As long as it keeps the marriage alive.
Infatuation, beauty, lust fade away and what remains finally is love, faith and trust. If you are lucky and smart enough, you would know which one to select.
Rahman chimes in with the final few words — "I don't know what the future holds for us, or if it is too early to speculate. But I believe as long as we are honest with each other and there is love, compassion, and trust, everything should work out fine. Keeping fingers crossed!"
Certain names have been changed on request.
Illustration  by Puja Sarkar, Shaan Washique Akbar
Characters' names Fufi and Fufu