The great hostess, on a budget
What wonderful times are parties! The sound of laughter and chatter floating over the clatter of china, twinkling crystal vases holding fragrant lilies spreading their heady fragrance, scrumptious courses of delicacies galore and most importantly, happy smiling faces of beloved friends and family. These are a few of everyone's favourite things, and parties truly bring everyone together in a way few other things can.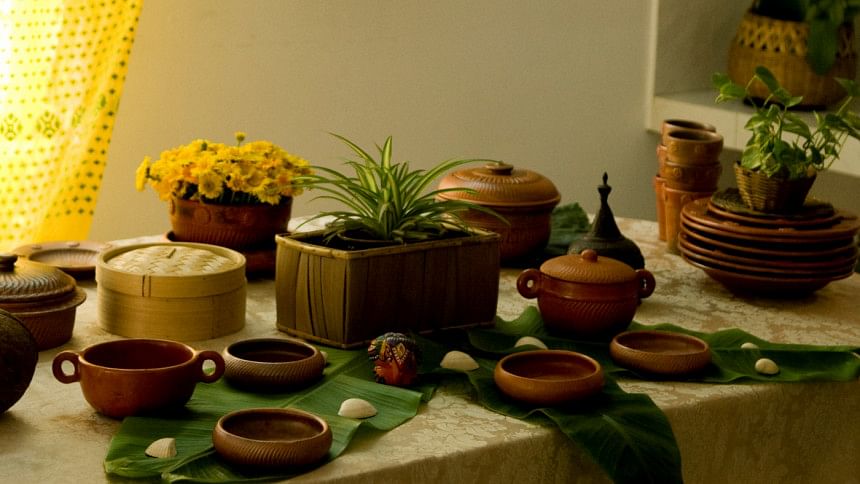 We all love to entertain. There are few things in life as delightful as having friends and family breaking bread together over light-hearted conversation. Bengalis are renowned foodies and our lives revolve around food, family, friends and fun.
In all honesty, we like the simple but most meaningful pleasure in life. There has been a revival of entertaining at home in the past few years. People are tired of visiting impersonal restaurants with subpar food and their exorbitantly high prices.
In today's fast paced world intimate parties truly bring back the much-needed human connection in our lives.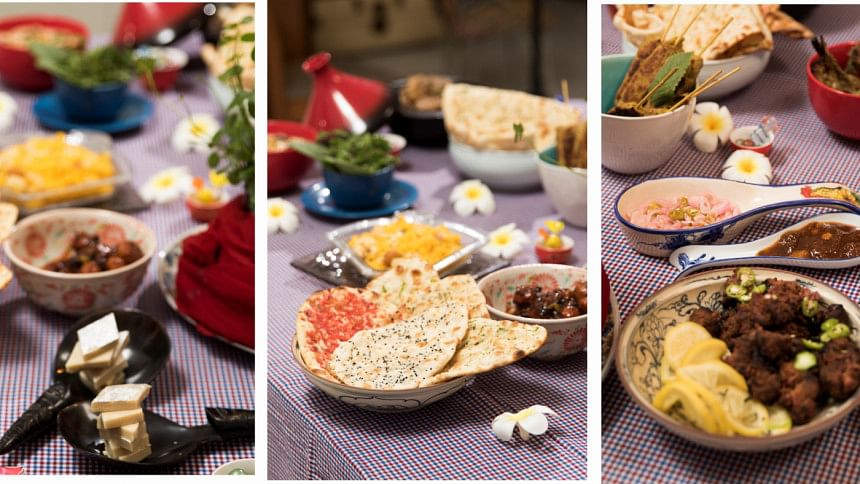 Dinner parties do not always have to be elaborate to be special. A few simple but delicious dishes cooked with high quality ingredients at home, with a lot of love and affection, is what makes for a memorable time.
While the mere mention of a party may conjure images of expensive ingredients and pricey shopping lists, it does not always have to be so. When a party on a budget is the order of the day, a few smart moves will help you save as well as secure your reputation as a fabulous hostess.
TO BEGIN WITH, PLAN A MENU
Cuisines such as Asian, Indian and Italian are surprisingly cheap to put together. With some basic ingredients one can whip up a three-course meal without putting a strain on the pocket. A Pan Asian menu can have a starter such as soup, spring rolls, or wontons, or a salad. You can also do a combination of the three.
For main course you can do curries such as Thai red curry, massaman, or green curry. A whole roast chicken with a Szechuan gravy, or a whole Cantonese-style roasted duck will make significant addition to the spread.
You could also include other dishes such as dry chilli beef, stir-fried vegetables and fried butterfly shrimp. Sticky Jasmine rice, fried rice, or noodles, as sides, will be perfect. All of these dishes can be made using relatively inexpensive ingredients available in most places. Then for dessert, you can do Thai pandan pudding, coconut jelly, or sticky rice with mango.
For an Indian spread, one is spoilt for choice.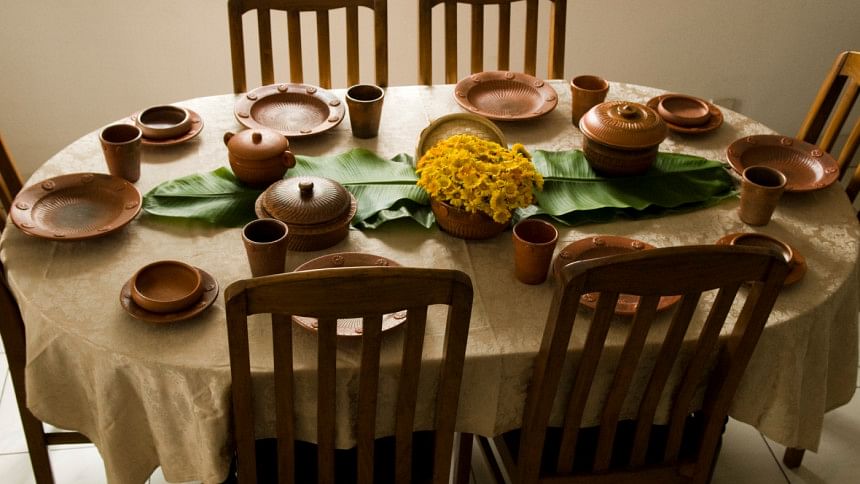 As a starter you can serve aloo chaat, papri chaat, or adorable little cocktail samosas with chutney. Biriyani is a crowd-pleaser that is also cost effective, although most people may not realise it.
Chicken is the least expensive option. Mutton tends to be a bit on the pricier side. Beef bhuna or rezala is a perfect accompaniment, as is navratan vegetable korma. Raita is a must with biriyani. For dessert, shahi tukra, or kulfi is great, or you can do kheer. The best part about Indian cuisine is most ingredients are already available in our pantries.
An Italian spread may begin with a salad, an antipasti platter, or a soup. Caprese salad with fresh tomatoes and mozzarella is delicious.
You can also do a cream of mushroom soup. For mains, a hearty lasagna is perfect, with a bread basket and a light salad. Spaghetti with meatballs is another option. For dessert you can make some homemade gelato, or a light lemon bundt cake.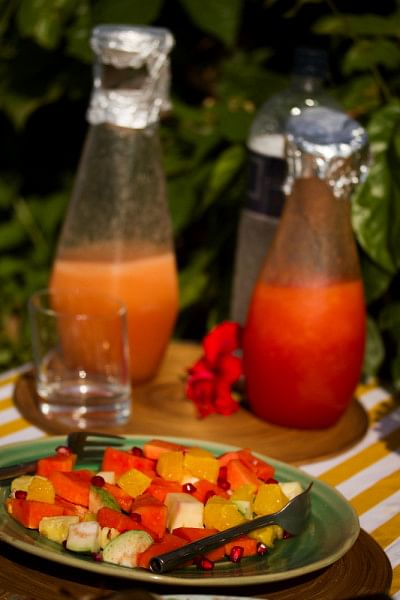 NEXT, CHECK YOUR PANTRY/REFRIGERATOR/KITCHEN CUPBOARD
Most times, staples such as rice, grains, spices, sauces are already available in your own stock that needs to be used up. Plan your menu in a way that will use ingredients you have on hand. If you have eggs, make a caramel custard, or milk can be used to make firni. Money saved from this will add up to your overall savings.
BUDGETING IS KEY
It is the starting point that determines everything else. A decent spread with three courses can be done within Tk 3000-5000, depending on your planning and shopping skills. One trick is to save on essentials such as rice, pasta, eggs, meat by getting them from retailers such as Shopno and Chaldal.com that offer great deals and values on weekends, and certain times of a month.
Local markets are also a great option where your bargaining skills come into play. Compare prices in different places and you would be amazed how much you can save. The amount saved from essentials can be then spent on special ingredients. You can serve a whole roasted leg of lamb, which is a pricier cut of meat, with simple sides like polao, parathas, thick daal, and vegetables. Or, a whole steamed red snapper with egg fried rice, beef chilli and stir-fried vegetables.
BE INNOVATIVE
Serve little balls of sticky rice topped with a curled mango slice, and layer the Pandan pudding in two colours, in a shot glass. Presentation is key!
Photo: LS Archive/Sazzad Ibne Sayed