special feature
The Cardigan: A comeback story
In winter 2019, people were flaunting cardigans like never before. The trend in all likelihood will continue this year. Yes, cardigans are definitely a classic but for a long while they lost their fashion appeal and became just a cold necessity. This year, they are getting special attention as street style has initiated a comeback in fashion limelight.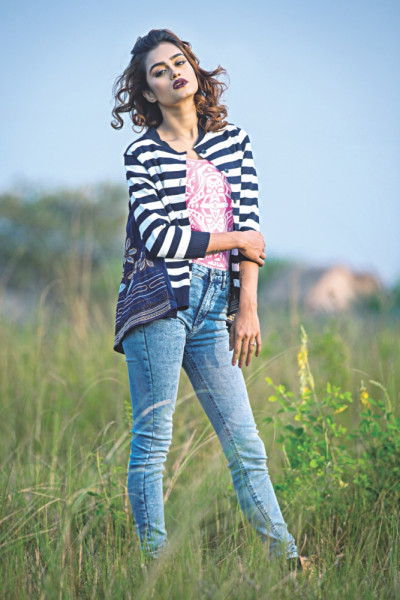 As fashion evolves, people are turning more towards minimalism, comfort and sustainability; and cardigans check all those boxes. In recent times, especially in the age of Instagram #streetstyle, cardigans have gained a spotlight by turning into a fashionable piece from the previously plain and boring identity. The comeback story of cardigans is not about wearing them. It's about how to wear, how to style it and how to carry it in a trendy manner.
Cardigans are unisex — reason why they can be so versatile. With designer brands showing them off on models for F/W 2019 runways, it's needless to say that they look great on men and women alike. The styling of cardigans can slightly differ from male to female, but minimalist is the key word.
In winter, comfort comes first as we want to stay warm and cosy. The key is to stay on top of the trend-game while prioritising utmost comfort. Cardigans come in different forms; from thicker wool to thinner knit, there are multiple options to choose from. Keeping cardigans around is suggested for every one of your cosy needs, as it can be all you need this season!
Layering has been a consistent trend, and remains in vogue this year's winter. And a cardigan comes in handy for that! The most basic way to style a cardigan is to wear it over a two-piece. With a T-shirt/shirt and a pair of pants/jeans, it can look very casual. Besides, cardigans over fun and fancy dresses are trending.
Multiple layering, even over a sweater, can look cool.
Party-wears can be toned down by putting on a cardigan. It can be paired with dresses, shirts, T-shirts, skirts, pants — almost everything; it looks good over traditional outfits too such as shalwar kameez, sari and panjabi.
With a little more thought, it can be worn in a less boring and more fashionable manner. Pulling a side down off the shoulder, tucking in a side or both into the pants, making a knot at the front for ladies and pulling up the sleeves halfway, bringing the collars over and more for men — there are multiple ways to add a spark of high-fashion to cardigans. Our advice is to take inspiration and get creative!
However, colour-matching is extremely important when it comes to cardigans. A pop of colour looks great every once in a while, but this season sticking to muted tones such as beige, black, white or something deeper such as navy blue, olive green or dark brown is the better option.
 These tones complement almost every other colour, giving you endless pairing choices and more usability. Solid ones, without prints, go with everything and look chic. You can go with a monochrome outfit or switch up the colour block with contrasting colours. Whatever you do, keep in mind that subtlety and minimalism is key.
Last but not the least; accessorising. Cardigans are almost incomplete without accessories to draw some attention to them. Intricate jewellery is also trending; layered neckpieces, vintage earrings, a few rings… can change the entire vibe of an outfit. Even for men, some vintage bracelets and maybe a neck-chain with a rocking pair of sunglasses can add all the suave. Adding a scarf is also a great idea. A pair of matching sneakers for a street-style feel or heels/shoes for a posh-factor will complete the look.
Photo: LS Archive/Sazzad Ibne Sayed