An Extra Special Mother's Day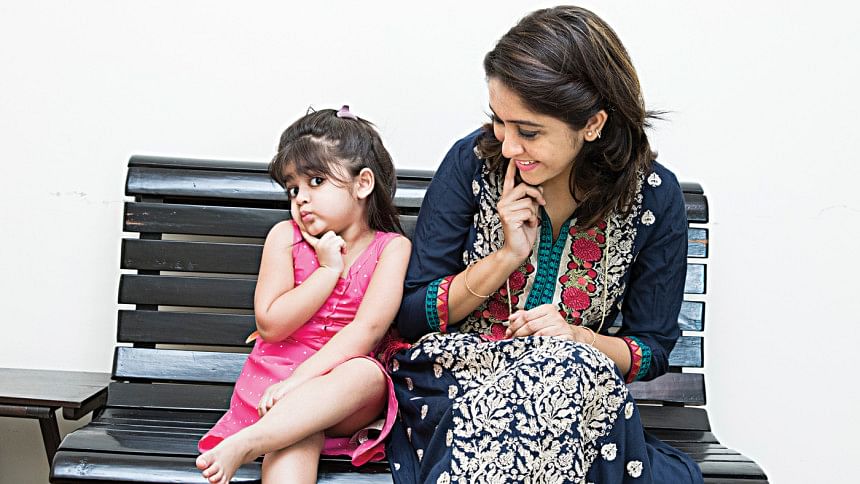 Mothers are the epitome of love. So, celebrating 'them' for a just a day seemed illogical, but then a friend explained: there is nothing wrong in making her feel extra special!
And finally, I was on board.
Since then, I have been celebrating the day religiously every year. And you know what? My mom secretly enjoys the treat, or so I have been told by my 'informant,' aka her help.
So, every year, on 10 May, I get her a bouquet with a combination of white and pink roses, her 'favourites,' and certainly a rare find in Dhaka.
One year, I had difficulty sourcing white roses, but then, my florist had an interesting idea of dipping the pink roses in white colours and somehow churning out a fresh set in a magnificent ivory hue. Of course, I did come clean to mom regarding the dubious measures, and if anything, she might have been prouder because I went to such lengths to make her feel special!
Are flowers 'all' that I give her? No!
Apart from the extra love from her grandchildren, whom I tirelessly teach to sing a song for her, she also gets a special card from our family, including my husband.
This one gets her emotional and teary, and to be honest, it does it for me too!
This year however, things are different. The pandemic put a stop to our customary practices and forced me to think of something different.
I can't say if that is actually a good or a bad thing.
Since she stays far away from where we live, and social distancing bars us from meeting, mother's day would be different, but not forgotten!
And so, we plan on cooking something special for 'mommy dearest' as a family, and send it to her on the day. Maybe a chocolate cake from me and my sons, and chicken alfredo pasta from the hubby.  And of course, the card of 'gratitude' still goes.
That's my family's plan for Mother's Day 2020.
I hope that each and every one of you would be able to celebrate it to the fullest, despite the inconveniences that Covid-19 throws at us.
People who are staying with their moms — 'people who I secretly envy,' cook up something special for mom; something that screams love and gratefulness.
If none of these are possible, then at least a special video call, or an extra special hug is definitely due. For where would we be in this world without these wonderful ladies giving us the gift of life?
To those whose moms are resting in heaven, my special heartfelt hug, but I'd suggest this day can also be special for you too, if you dedicate an extra special time to pray for her — it is Ramadan and the timing couldn't be better.
By A Thankful Daughter
Photo: LS Archive/Sazzad Ibne Sayed