NeoCampers for the Junior Adventurers
Outdoor activity resort for kids and families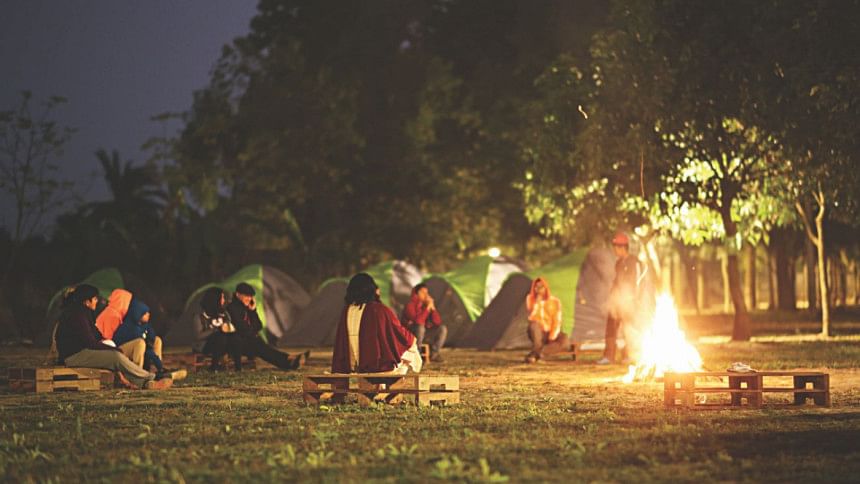 If you have already heard of The Base Camp, or have experienced it yourself, you'll be delighted to know that now there is a family friendly version of it called NeoCampers. NeoCampers is perfect for collaborative adventures for groups of families and field-trips from schools. NeoCampers started earlier this year, and is here to provide little adventurers with a one of a kind boot-camp experience, right here at home.
The facility lies in Savar, which is relatively close to all our homes, but far enough to take you away from the concrete jungle that you surely need to take a break from.
NeoCampers provides a mini scouting programme where people can take a break from the daily technology engrossed lives to immerse into the nature for a day or two of adventures and activities.
Tamzid Siddiq Spondon, the managing director of both Basecamp and NeoCampers, explains his passion to provide experiences like to this to people of all ages and occupations in Bangladesh.
---
---
He says, "When you think of Bangladesh, there isn't a very colorful voucher or directory for tourism. There is really not much to do here with so many cars and buildings that fill up the city. On top of that, we've never had adventure tourism here. We made Basecamp as a facility to provide adrenaline junkies a satisfying outlet, and NeoCampers followed as an effort to provide kids and families the camping experience that is still practiced in the western world."
"People don't get to experience how fun a night or two in a tent is," He adds.
He believes that every human being carries immense potential, of which they remain unaware until it is practiced. And Neocampers is a great place for kids to tap into interests that they may have never imagined before. The facility provides an array of activities which they won't find in schools and in their daily scheduled lives.
At NeoCampers participants will be introduced to both creative workshops and physical activities. The itinerary includes workshops for carpentry, pottery and protocols of the first aid kit. One of the tasks that NeoCampers participants enlist as their favourite is making the bird house. You'll even get to wash cows and learn how to collect fresh eggs. Sporty activities include archery and fencing with proper gear. Other adrenaline filled activities include zip-line, wall climbing, kayaking, canoeing and tree-top activities amongst many others.
NeoCampers is your one stop destination for a day or more if you like holistic schooling with your peers and or family. The activities are designed to make you come out of your comfort zone and bond with the people around you like you have never before. One thing is for sure, anyone who completes the NeoCampers course will return to the city with the inspiration to explore more of the world outside.
Photo courtesy:  NeoCampers
http://www.neocampersbd.com/
https://www.facebook.com/neocampersbd
For queries, call 01952-777999