A CALL TO WAR HOW THE CRACK PLATOON WAS FORMED
1971 had begun with the aura of grave tension and oblivion. Nobody knew what was going to happen next. The fate of the Bengali-speaking community remained unforeseen and making every little move felt like walking on thin ice.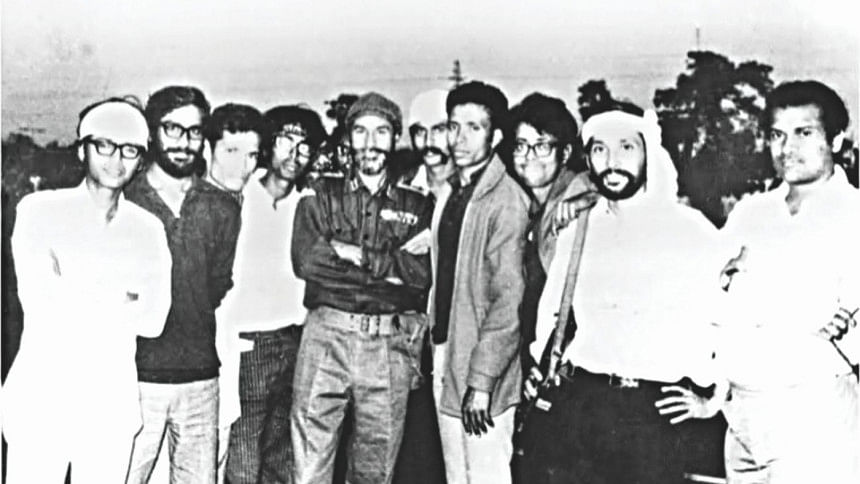 Fateh Ali Chowdhury (decorated member of the Crack Platoon, freedom fighter of the 1971 Liberation War and currently working as the Director of Consolidated Services Limited) was a bright young student of the English department of Dhaka University then. "In my youth, I was quite jovial and carefree," Chowdhury admits. While he was well aware of the tense situation in the East Pakistan region in March then, the thought of an imminent war had not occurred to him yet.
After the brutal mass murders that took place on 25th March, the lives of the Bengali inhabitants of this region came to a standstill. It was perhaps the darkest day in the history of the nation. "I remember that we stayed indoors in our house at Hatkhola Road until the curfew was lifted, as raids and killings continued outside in different areas of the city," he recalled.
The days that followed signified an even stronger surge of nationalism raging in the hearts of the brave Bangla speaking commoners. Many who were determined to be freed and to avenge the deaths of their loved ones, started to leave the comfort and safety of their homes to join the freedom fighting forces.
"Times were uncertain but I knew one thing for sure," Chowdhury continued, "there was a war coming and we were going to fight for freedom."
He then outlined the bone-chilling tale of his escape from Dhaka: traveling for days and then crossing the border to reach Melaghar, Tripura in India sometime in May, 1971. "There were about a dozen of us escapees --mostly college/university students-- and we joined several others who were already training there," he said. He subsequently joined Sector 2 (Dhaka) which was being led by the eminent Sector Commander Major General Khaled Mosharraf.
In June, a team of 17 highly competent freedom fighters were selected to form the 'Crack Platoon' and began their initial operations in Dhaka under the command of Lt. Colonel ATM Haider. According to Chowdhury, their operations started off with 'silence breakers.'  "Initially, it was about letting them (Pakistani army) know that we are here," he explained. The bigger and more critical operations took place in the days that followed. Hand grenades were tossed by the guerrillas at various significant points in the city – Farmgate, Tejgaon and even Hotel Intercontinental, which had been declared as 'neutral zone' by the International Red Cross.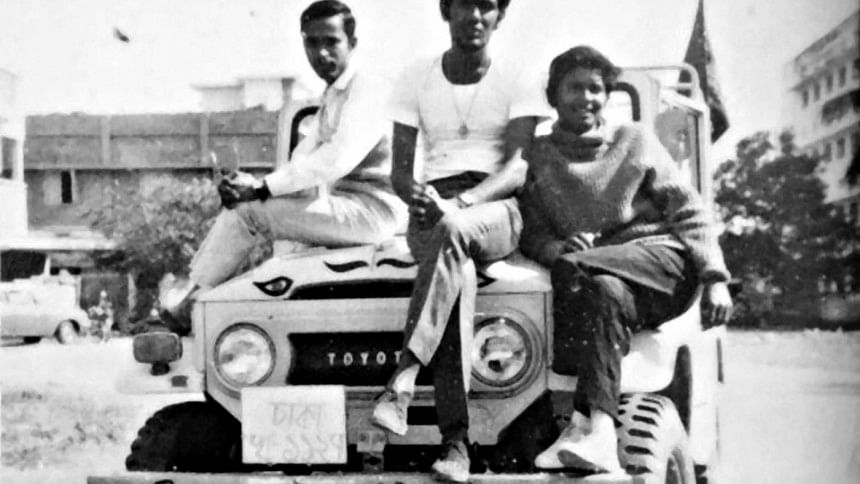 Every mission undertaken by the Platoon-fighters was deadly and life-threatening. Chowdhury recounted an incident where he was caught completely off guard while he was taking a short lunch break in between operations near Isapura. "It was a decisive moment – kill or be killed," he mouthed as he shuddered slightly, picturing that near-death moment from decades ago when two Pakistani soldiers had spotted him and were about to shoot him. Chowdhury shared the accounts of another dangerous quest when he, along with a comrade, were assigned a crucial mission where they had to deliver the Bengali ISI high ranked official at that time from his arrival location to a safe house where the Pakistani army could not trace him.
Many Bengali civilians, who did not fight in the war directly, however tried their level best to help those who did. "We often got assistance from rickshaw-pullers, boatmen and other commoners when we needed to take shelter for the night or commute to our rendezvous points," Chowdhury remarked gratefully, "Everyone just wanted the gruesome oppression and bloodshed to end."
The 29th of August in 1971 was an ominous day. The Pakistani army tracked down several members of the Crack Platoon and valiant freedom fighters including Shafi Imam Rumi, Azad, Jewel, Bodiul Alam and Mohammad Abu Bakar were captured and martyred.
"Each of them were bright and talented youngsters with a zeal to do something for the nation," sighed Chowdhury, his voice tinged with pathos.
Shafi Imam Rumi, was the son of author Jahanara Imam. He had been accepted at Illinois Institue of Technology, but he chose to study at BUET and eventually joined the war. Playing as the wicket keeper of the East Pakistan team, Jewel was renowned as one of the best players at that time. Bakar, on the hand, was pursuing a Bachelor's degree in Arts. Bodiul Alam was a brilliant student of Economics at Dhaka University, while Magfar Ahmed Chowdhury (Azad) had completed Masters in International Relations from there. Writer Anisul Hoque has also written a novel "Ma" based on the life events of Azad.
The crackdown marked the end of the first phase of operations of the Crack Platoon.
But all was not over yet.
While the sudden takedown had depleted their numbers, it had lit in them a fire of vengeance like no other. Thus, in September 1971, like a phoenix rising from its ashes, the Crack Platoon made its comeback and attacked the Pakistani army with full force. "At the start of the second phase, we were about 30 people but many others joined in and soon the number had doubled," Chowdhury stated.
Fateh Ali Chowdhury and his comrades fought valiantly, some till their last breath, until victory was achieved. Today, the Crack Platoon is renowned in the nation for their relentless contribution to the Liberation War of 1971 and bestowed with the highest gallantry awards.