Special Feature
Breaking bread this Shab-e-Barat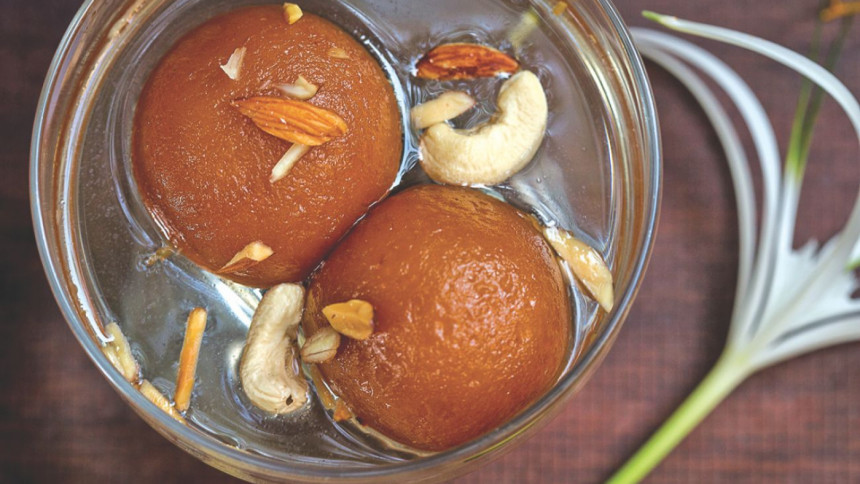 Light, flaky crisp on the outside, soft, fluffy and airy on the inside. Butter-glazed or chilli-spiced. Covered with garlic, cheese, sugar or toasted sesame seeds. Fried in ghee or served dry. One thing remains the same- we love breaking into warm, freshly baked bread. And that's why it's a staple. And so this Shab-e-Barat, we are welcoming Ramadan with a generous spread of halwas, curries, kebabs, and a festive celebration of bread.
OLD TOWN
Ranging from sweet, paneer-stuffed filling to salty, dry, melt-in-your-mouth flakiness- bakharkhanis are made to entice us all. A traditional delicacy of Puran Dhaka, these can be found at every turn of Chawkbazar and Nazimuddin Road. People typically like to have them with a cup of tea. But this Shab E Barat, why not invite tradition into your home and serve up an array of crisp bakharkhanis for your loved ones? The ones topped with cumin and raisins will cost you Tk 5 and Tk 10 per piece respectively. Bakharkhani stuffed with paneer will cost Tk 6 and the ones fried with ghee will cost Tk 10 per piece. These are perfect for soaking up warm curries and broths. You can also find keema-stuffed bakharkhanis, which taste great on their own. Each piece will cost you Tk 8. 
The bakeries of Puran Dhaka have an inexplicable fixation with size. Along with the ones that are regular sized, you can also buy larger, plate-sized bakharkhanis from Anondo Bakery. Their famous Nokshi bread, with a crust inlaid with ornate designs, weighs up to a maximum of 40 kilos. Its recipe has been a secret for the last couple of generations. When we asked them for a hint, they only revealed that "it tastes like cake."They are open to pre-order on the day before Shab-e-Barat and will cost Tk 300 per kg.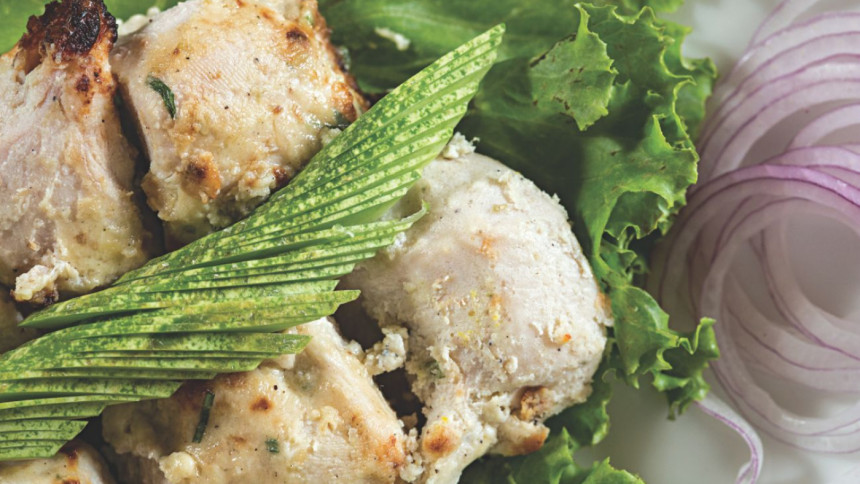 BANANI-GULSHAN
Although most places in Old Town don't do home delivery, the restaurants in Banani and Gulshan do, and boy oh boy, do they deliver. They are the places to be if you're a die-hard naan fanatic, but then again, who isn't? You might even get a bit overwhelmed by the myriad of options they have to offer. 
We'll start with the sheermal naan from Koyla in Banani. The mildly sweet, saffron-infused naan is a true delicacy of the bygone Mughal era. Top it off with a dollop of ghee or butter and serve it with some daal and paneer, and let the rich aroma work its wonders for you. Each of these will cost Tk 135, and you have to order them beforehand. Koyla also does an amazing job with their rumali roti, which is light and fluffy and can be paired with korma for a filling meal. These will cost you Tk 45 per piece. You can also find rumali rotis at The Mughal Kitchen and Kabab Factory in Gulshan which will cost you Tk 40 and Tk 35 respectively.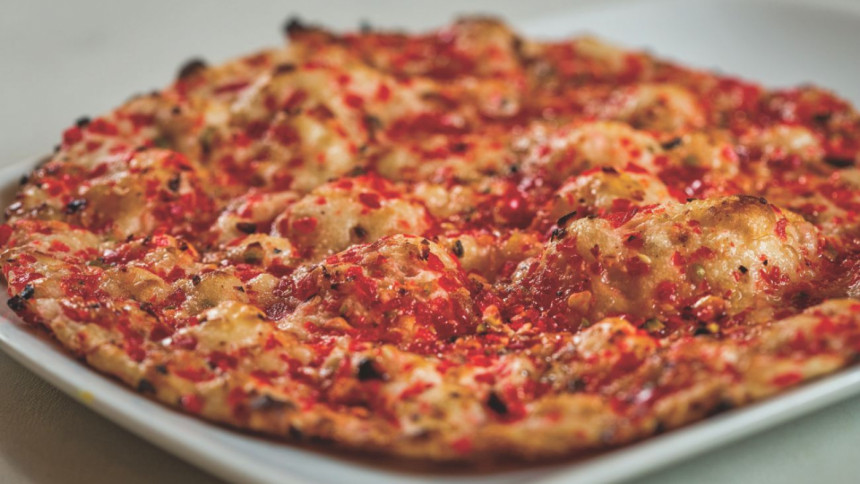 Lucknow in Banani also serves up an array of hot, perfectly crunchy parathas alongside their rumali rotis. The rumali ruti will cost Tk 50 per piece. And their rich, aromatic aloo and keema parathas will cost Tk 90 and Tk 120 respectively.
Turkish Bazar in Banani is famous for their pita bread, doner kebabs and naans. Their thin pita bread, priced at Tk 50, is both perfectly flaky and chewy. And their Turkish naan is dense and pillowy; it costs Tk 120. They will compliment any kebab or halwa and they make for a hearty meal. You can also pre-order their revali (a traditional Turkish sweet cake made with semolina) and baklava, which would make wonderful additions to your halwa spread. They will cost Tk 140 and Tk 125 respectively.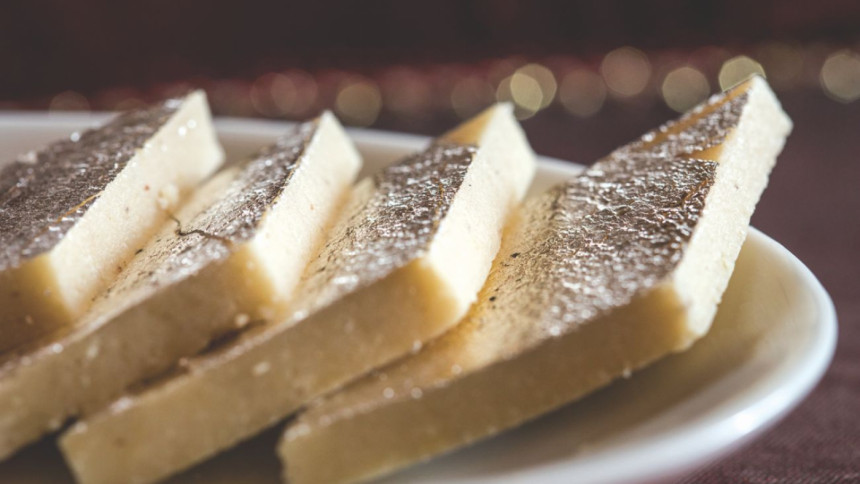 Handi and Tarka are two of the most renowned Indian eateries in the city, and their sure-to-please assortment of freshly baked naans, parathas and kulchas will satiate all of your sweet and savoury yearnings. The kurmi naan from Handi is a favourite for Shab-e-Barat. It puts a new spin on the traditional naan and elevates it to a sweet variation that has been seasoned with a dash of coriander and cumin, and topped off with toasted nuts and cherries.
They are priced at Tk 150 per piece and are more than enough to satisfy two people. Tarka makes some of the best garlic naans in the city. You won't be able to help yourself after you get a whiff of warm butter laced with the spiciness from the roasted garlic bits covering the thin, lightly crisp crust of these naans. They cost Tk 60 per naan.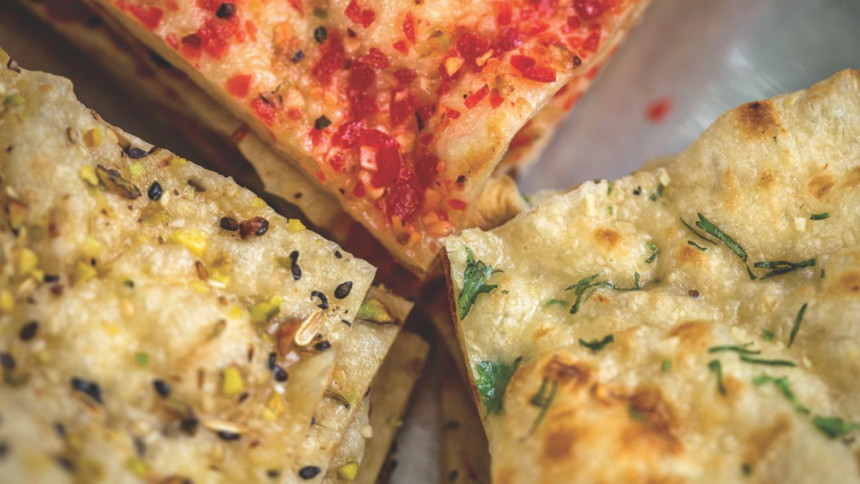 Dhansiri Restaurant in Gulshan-2 is also a typical go-to place for kebab and naan lovers. Their naans come sprinkled with pudina for that extra zing, seasoned with secret spices, and covered in garlic and chilli. These delightfully zesty naans are sure to wake you up and carry you through the night. All of these are priced at Tk 150.
The Peshwari naan from Khazana in Gulshan-2 is another decadent favourite among naan-lovers. This naan has a butter-glazed, golden brown crust coated with delicately roasted pistachios, fennel and sesame seeds. Each naan will cost Tk 110.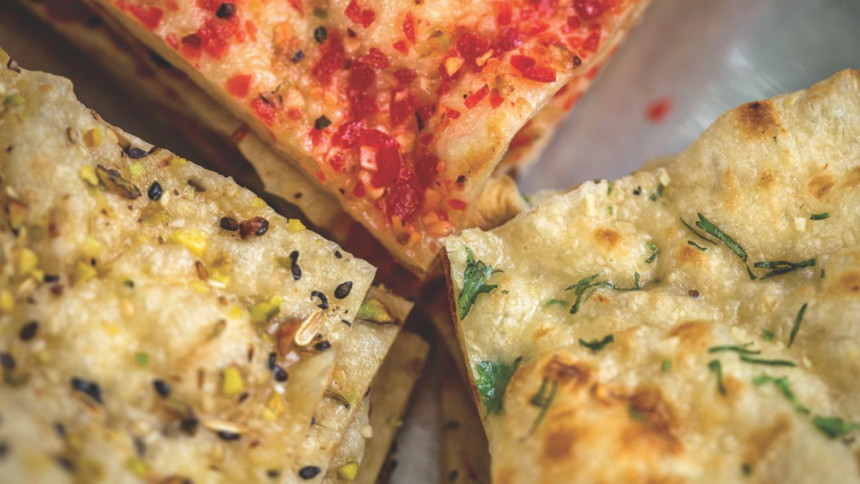 DHANMONDI
Dhanmondi has a little bit of the best of everything when it comes to cuisine. But Bar-B-Q Tonite has been a formidable competitor among kebab restaurants for a quite long time now. And although their menu isn't that extensive when compared to others, it has managed to keep up a superior standing among naan and kebab enthusiasts for their quality. Their rumali roti is absolutely the best- enormous, but delicately thin, soft and airy. They cost Tk 30 a piece, making Bar-B-Q Tonite one of the cheapest places for rumali roti.
Lailaty is another name known among Dhanmondi-dwellers for their kebabs and naan. Their garlic naan and cheese naans cost Tk 35 and Tk 60 respectively, and they remind one faintly of pizzas oozing with cheese.
Café Soi3 welcomes a regular patronage of people who love their mouth-watering Indian curries and naan. Their garlic and special naan will cost Tk 55 and Tk 85 respectively, and their curries are a must-try. You can also go for Dhaba and Star Kabab for a satisfying taste of their delicious naans, curries and kebabs. 
Olympia Bakery needs no introduction among bread lovers. They have been around for a long time, making consistently great bread. This Shab-e-Barat, they will bake up a storm and bring forth their Fancy bread (sprinkled with sugar and raisins), Italian bread, Twisted bread, Morobba buns and fruit buns. Olympia Bakery is located in New Market.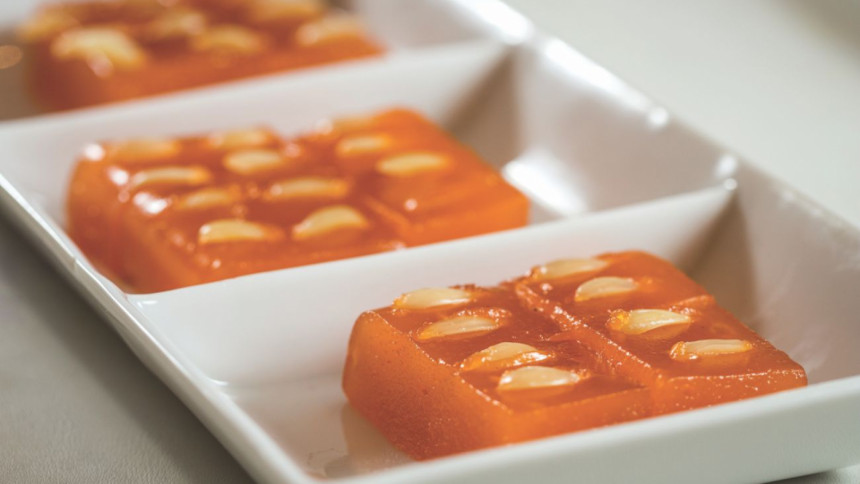 By Antara Islam
Photo: Sazzad Ibne Sayed
Food: Khazana