Play real life dollhouse at Eskay
His excellently trained staff will be there to assist you with your decor needs and you can also choose from the Eskay catalogue for more ideas.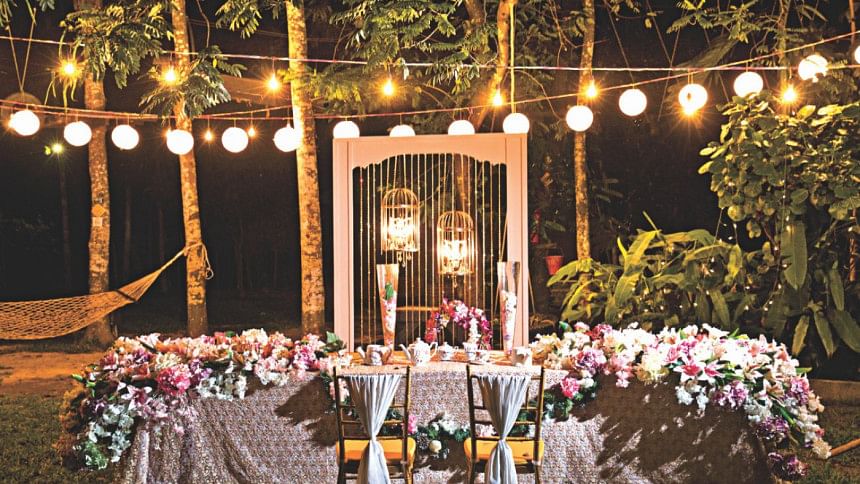 Playing houses is something most of us as children cherished, from making pillow forts to tea parties with the house pet and questionable water. Yet, even as the childhood innocence is long lost, playing house does not get boring, especially if you have a knack or flair for home décor. Even more fun is to have the option of realising whatever your vision for the home is, as décor items become more available.
Here is where Eskay store comes into play, with its plethora of goodies. A home is not just where we reside, but also where we host our near and dear ones, on regular days and special events!
Eskay by Saimul Karim is a full-service event and decor management company that caters to your living and party needs. As soon as you step foot into Eskay's showroom, you will find yourself familiarising with the various royal themes on display. It is evident from the entrance that the shop maintains a well sought out circulation area and features different themes of luxury furniture meant for completely different rooms or even houses, there's a sense of harmony to it that pleases the eye.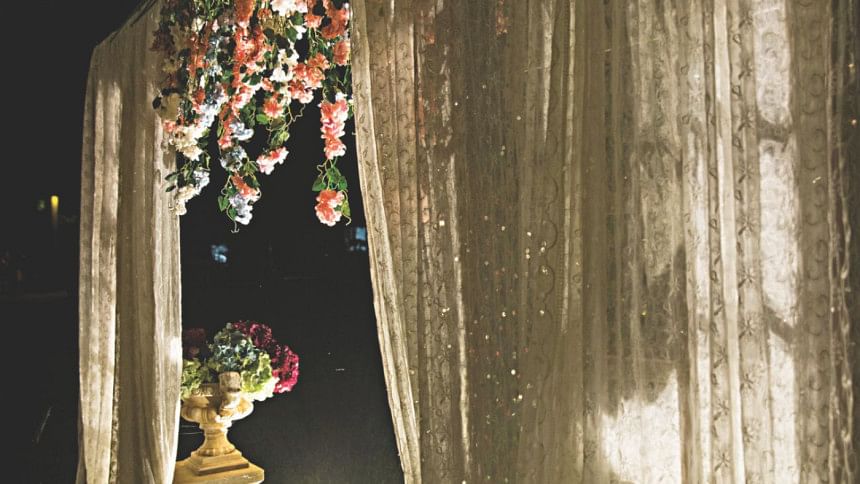 The shop features an array of vintage furniture including Victorian and Jaipuri. Couches and sofas vary in sizes. You will find queen chairs, high chairs, Jaipuri sofas and tufted couches. For the dining section, there are samples of mirrored dinner wagons and more in the category of tables. You can buy and/or place orders for beds, cushion sets, carpets and curtains from the showroom too. The store also holds samples of various sizes of lamps, mirrors, clocks and even interesting candle stands.
There is an elaborate section of many kinds of tableware for your party needs. There are cake and dessert displays and interesting stemware that are appropriate for any occasion.
There is a wide variety of table runners and cushion covers of different styles as well. As a veteran of the fashion industry, Saimul Karim has beautifully incorporated his knack for material and design on to these items. You can find works of embroidery and tapestry, leather and velvet embellishments, and even fully sequenced designs. Materials include silk, cottons, Muslin and some brocade numbers. These items range from Tk 300 to Tk 3000 depending on the size.
It may be a surprise, given the theme of the shop is mostly royal, renaissance styled home décor, all the furniture by Eskay are 100 percent locally sourced. Furniture materials include Chittagong teak, Jessore teak, Burma teak and also mahogany. You also want to know that not only are they locally created, but they are also made from scratch.
You can place orders for all the furniture samples. His excellently trained staff will be there to assist you with your decor needs and you can also choose from the Eskay catalogue for more ideas. If you have your own ideas for furniture that you want to see come to life, you can set up an appointment with the brain and heart of the company, Saimul Karim himself.
Eskay by Saimul Karim is located at House #15 (3rd floor), Block A, Advance Glory, Bashundhara Main Road, Bashundhara R/A, Dhaka. #0171 310 9065.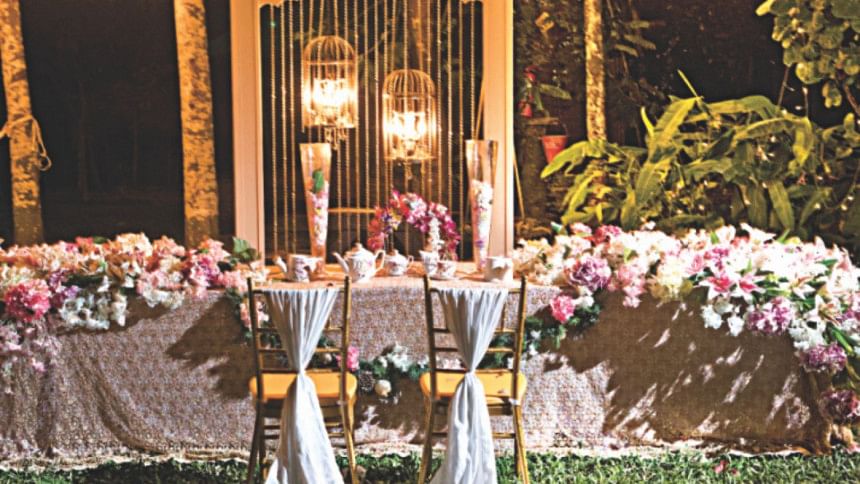 Photo: Sazzad Ibne Sayed
Set design: Eskay by Saimul Karim
Location: The Basecamp Bangladesh