review
Rickshaw Art by Protibha: Where Your Purchase Makes a Difference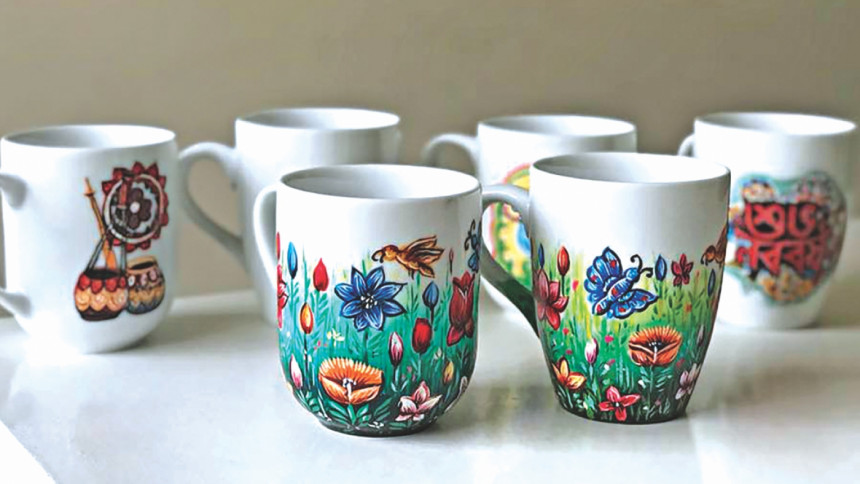 The crude artwork on the back plates of rickshaws plying the rural and urban streets in Bangladesh, with their vivid colour combinations have grabbed attentions for a long time now. But as society's tastes did not favour this particular form of art and its artists, it is on the verge of extinction — being replaced by printed plastic materials.
To revive the culture, and reintroduce and nurture the talents of the long-lost rickshaw artists of Bangladesh, Protibha, as an initiative of its Humanity Foundation, started in 2017 some new product lines in May 2017, by recruiting three talented rickshaw artists.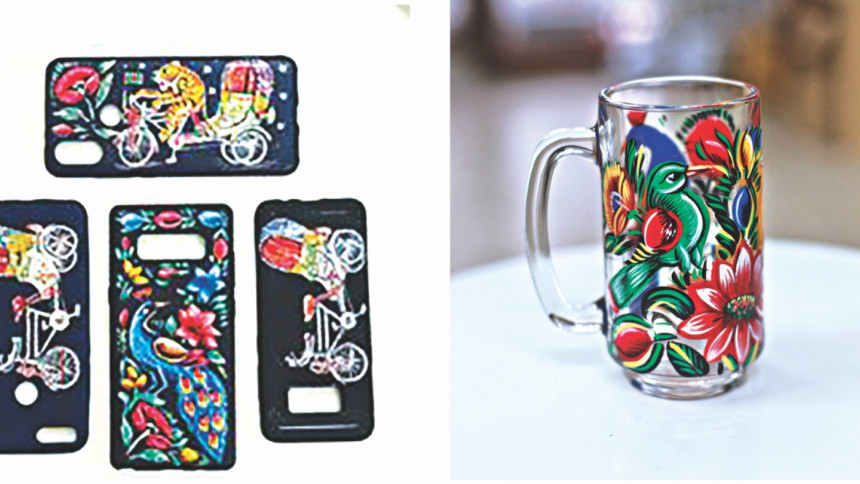 Beautifully painted wooden, steel and glass products — including household décor items, tableware, jewellery boxes etc. — are created by the rickshaw artists of Protibha and are available for purchase at their Facebook page "fb/protibha2014." Their painting patterns incorporate bright colours with vivid motifs portraying peacocks, flowers, and other aspects of nature. Colours like blue, red, yellow, white come together to uphold the typical look of rickshaw art.
Architect Raihana Rehman, a customer browsing the Protibha outlet said, "Art keeps me sane and it brightens my house, so I try to create the artistic outlook of my interior by using rickshaw painted jewellery boxes and cutlery sets. It adds a different look to my home."
Another admirer of rickshaw art, Shamaila Abedin added that she usually shops from Protibha when she has to give a farewell gift to a friend or relative living abroad. It's like surprising them with a touch of our culture and heritage that allows them to carry a little piece of Bangladesh with them while leaving.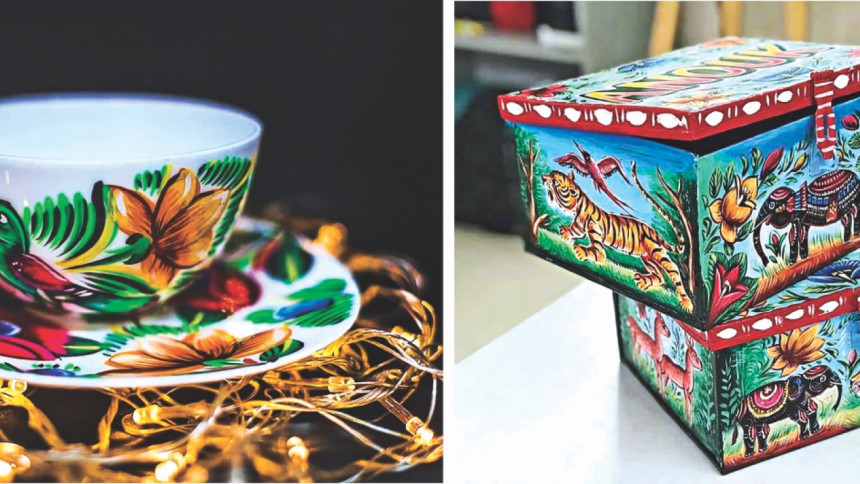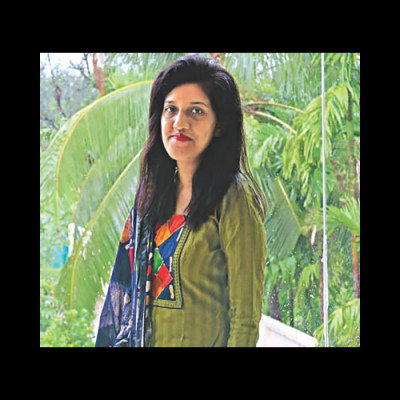 Asked about their future aspirations and plans, the CEO of Protibha, Maisha Lubaba said, "We want to initiate a 'Creative Recycling Lab' for introducing sustainable eco-friendly solutions in every aspect of daily life so that the youth of the country can have an opportunity to understand the importance of recycling. In the near future, they will also help to raise awareness among the community."
However, with this greater vision, Protibha would like to start a creative lab with a small group of youngsters from January 2020. They would also like to organise a monthly workshop to engage more people in recycling, crafting and artwork.
Rickshaw art resonates with the people of our country. A home decorated with products including rickshaw painting is therefore only an indicator to our Bengali identity and the beauty of our rickshaws, the roads they ply on, and the bonds that thrive, even when we are miles away.
Photo: Protibha