Create your maison de luxe with Altzari Furniture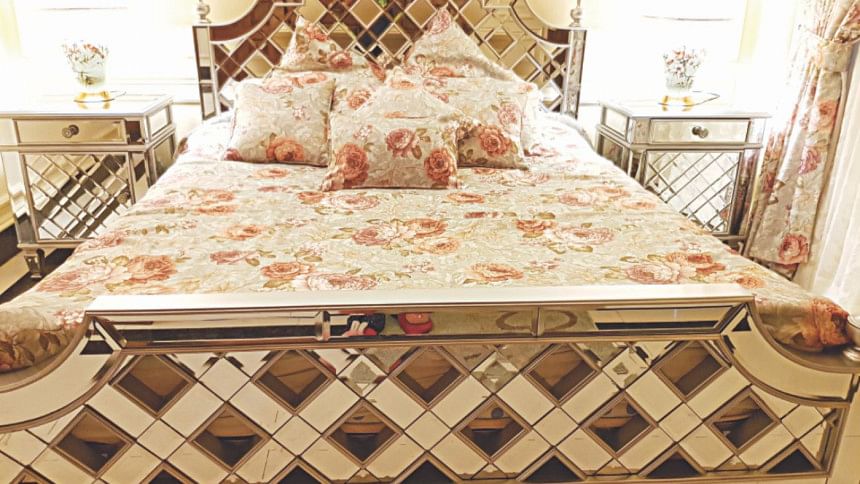 In Bangladesh, we embrace the time-honoured tradition of having luxury furniture as heirlooms. Altzari Furniture aims to provide families with such exquisite furniture that are going to last lifetimes, so that people have something meaningful to pass on to their future generations.
Adnan Hossain, the multifaceted individual who wears the hat of an artist, fashion designer, jewellery designer, and also an interior designer, and his wife Nirvana Mujtaba, the drive behind his many passions, are the founders of Altzari Furniture.  They are a power couple who want to turn their client's ideas about a 'dream house' into reality. The couple says, "We don't sell furniture, we create dreams." And that too, literally! Hossain personally sketches all the furniture on paper and monitors every step of its procurement, watching his designs come to life.
With almost 17 years of experience with wood work and home décor, he acknowledges to not being the first in the custom furniture game of Bangladesh, but does set out to be the Laurence Graff of furniture with his exceptional designs.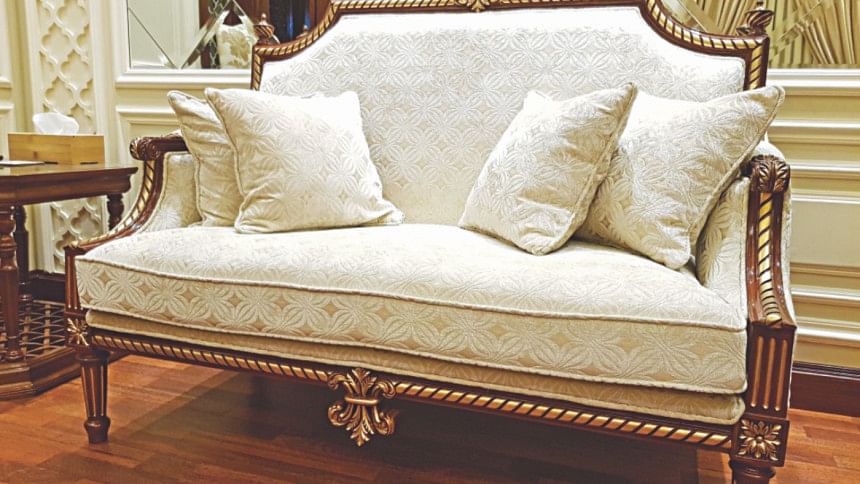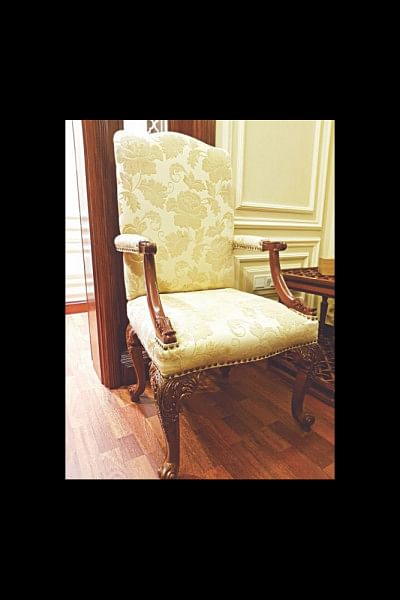 Hossain is also the owner of Regal Heritage, an interior solutions company. All services from Regal Heritage are provided at Altzari Furniture. The products at the furniture shop are a reflection of the artist's exquisite taste and artistic mind. He truly understands that every client has their own personal taste, so all of Altzari's products are a fusion of modern and traditional concepts.
Mujtaba says, "When people start out with their first home, they usually go for modern styles, but when it comes to settling into that one house for the rest of their lives, everyone is inclined to the wooden touch. Nothing compares to wood."
All Altzari Furniture products are hand-crafted and specialised on wood, mostly teak. The existing portfolio includes designs inspired by striking jewelleries and flower bouquets.
So far, they have three running collections under which they feature different styles of furniture. They are, the 'Generations Collection', the 'Royal Collection' and the 'Cloud of Dreams Collection'.
The Generations Collection makes hand crafted, highly intricate sofas which are customised with the customer's initials anywhere they desire. The woodwork of the Generations Collection is very neat, and it is an interesting fusion of minimalism with Victorian style and shape, Hossain remarks this line is very special and something one would like to pass on to their kin, not just because of the initials, but because of the fusion designs, which are a trademark of the 21st century.
The Cloud of Dreams Collection features the exclusive mirrored beds and side tables that are crafted with more than 200 pieces of mirrors. The Royal Collection holds most of their specialised furniture.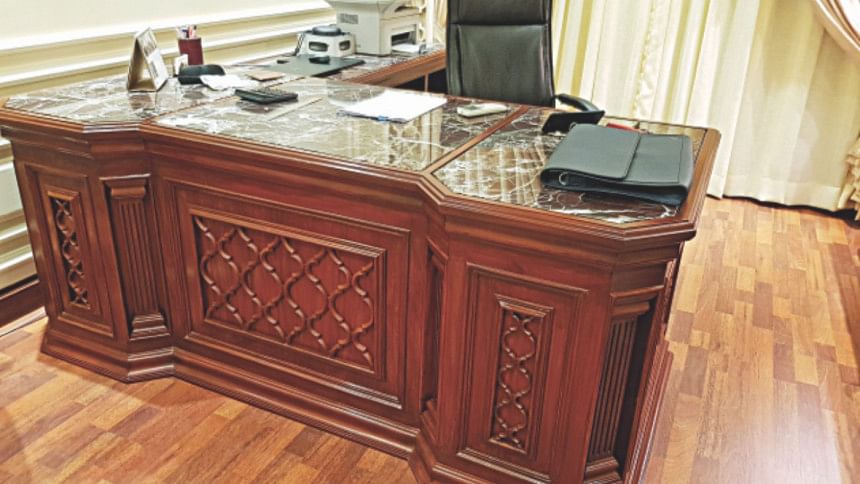 In their catalogue, you will find taffeta button chairs, leather sofas, and any fabric material of your choice. There are multi-seater couches from the 'Lazy Couch' collection. The fabrics for the lazy couches depend on the customer's preference. Their existing products also include different types of wooden-glass doors.
Altzari beds are crafted intricately like the mirrored bed set from the Cloud of Dreams Collection, and then there are the Chip 'n' Dale bed frames and adjustable baby cribs. For dining tables, they offer wood with marble tops, and for grand office tables, there is the exclusive wooden CEO table!
At Altzari, the customer is always king. They are encouraged to be involved at every stage of product development from procurement to interior installations.
So, what's next for Altzari Furniture? Mujtaba says, "First, we want to cater to the masses. We understand our production belongs to a niche market, but we want Altzari to be a brand everyone wants to have in their homes." She adds, "Our ultimate goal is to export, the world needs to see what our carpenters are capable of. It is not only Hossain's designs that are praiseworthy, the level of skilled craftsmanship our carpenters have is also unknown to the world and must gain visibility."
Photo courtesy: Altzari Furniture