Working with love as multifaceted trauma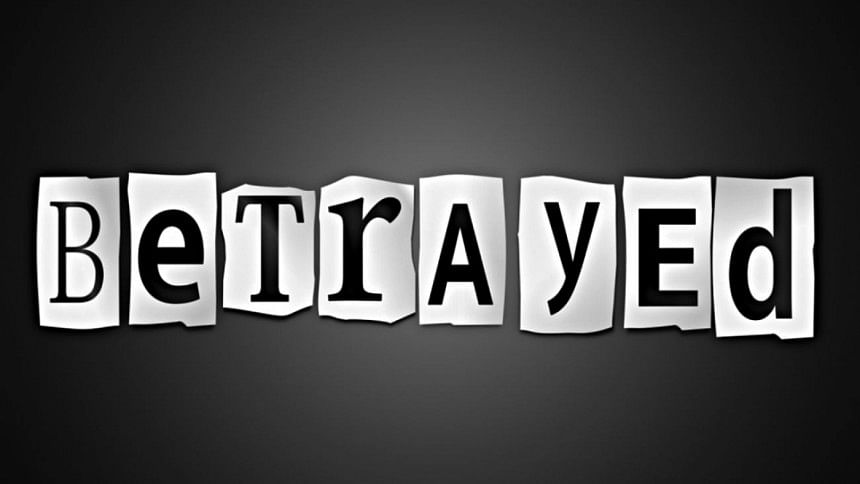 Mid-February usually denotes romance in the air with couples all over the world celebrating Valentine's Day. But is love just limited solely to a man and woman?
The answer is, no!
It is a universal truth that there are many kinds of unions between men and women. For the sake of clarity, let's call this a mutual relationship, or a marriage. There is heterosexual marriage, interfaith marriage, interracial marriage, marital separation, open marriage, polygamous marriage, polyamorous marriage, gay marriage, common law marriage, cohabitation, divorced relationship — just to name a few. In each dynamic, the common thread is the innate need to belong, to be securely connected; such is the human behaviour.
But along with love there is pain. The foundation of love (being in a loving relationship with one person for life) is no longer the norm. Not all couples are happy with each other, and often are happier with another. There are disappointments, frustration, secrecy, and dashed hopes. What do these people do then? Some seek out a counsellor. And rightfully so.
One scenario for the counsellor is when divided souls seek therapy to see if one could possibly be weaned from other romantic relationships outside their marriage. At times, they are able to identify clearly why the other are having extra-marital affairs.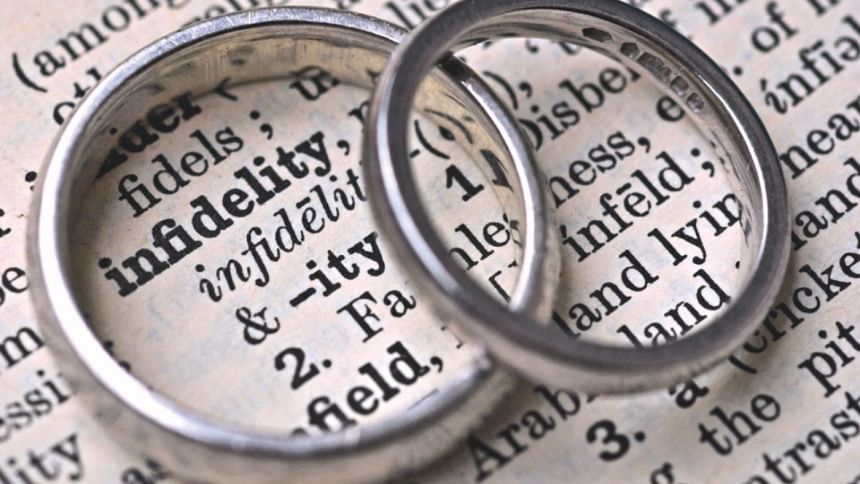 Some say monogamy feels unnatural to them. It curbs the freedom of loving whoever one likes in one's life span. They assert that they have the ticket for such experiences, as they are self-sufficient and are not dependent on any one for their existence.
Relationships have a shelf-life and with all certainty eventually end through natural death, or civil separation. It is frightening for them to accept being tied down to one person to satisfy all that there is in their adventurous, passionate, experimenting hearts.
Marriage is a shuddering, boring entrapment, all written on a piece of paper. For some, getting married seem like a mistake, done impulsively without careful consideration of compatibility or similarity.
Others say they are properly committed to their spouses, and cannot help but be drawn to others for their sexual appetite, their desire for novelty, and making up for the lack of appreciation. They want to keep this yearning and maintain secrecy to protect themselves from the ensuing fury, and from inflicting immense pain on their spouse.
Secrecy and deception feels justified in this context. Yet, they want to see if something can be done, as they fear losing their spouse, or children. Such people entertain changing their disposition towards loving more than one for the sake of their children. They know children matter to them. These people turn to therapy and look upon counsellors as their saviours.
The other scenario is a couple in a distressed relationship seeking a therapist to salvage them, or to assist them in letting go of their disastrous union. This is challenging work for all involved. The probability of failing is ever present.
Among all therapies, marital therapy is perhaps the hardest. It does not make sense to salvage a couple, especially ones where there are abuse, abandonment, betrayal, jealousy, indifference, and infidelity. It does not fall within linear reasoning, despite the self-sufficiency as to why some want to continue this union, despite the brutal wounding.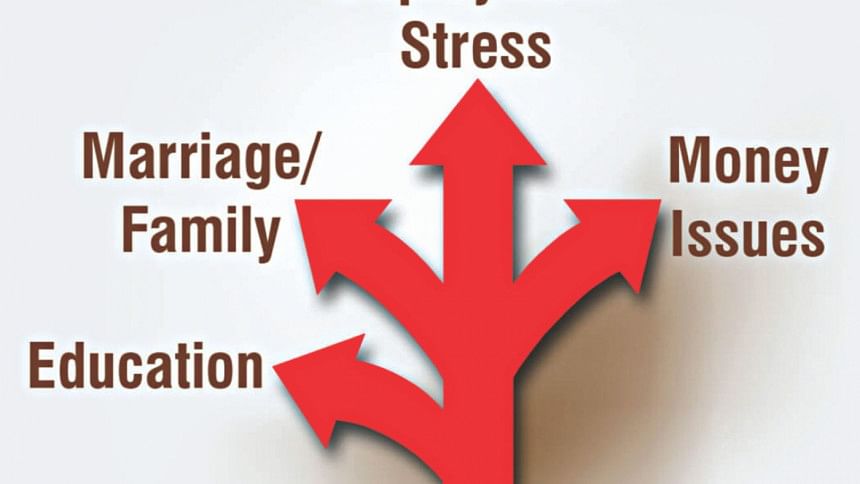 Another scenario is the plea to therapists to revive their romantic love, and make each respond to their idiosyncratic emotional bidding for closeness. Some want a third person to judge who is the wrongdoer, the deal breaker, who is innocent and who is guilty for their woeful state of affairs.
The counsellor is not the judge, but the skilful interviewer here, to help them draw the map of their own lives, and give them the resources to improve the quality of their lives.
To provide such service, a counsellor has to have an idea of what religion, philosophy, literature, scientific research have to say about our innate need for connection and how to stay connected, as our health undoubtedly depends on the quality of mental relationships, regardless of our gender.
Philosopher Alain de Botton in his YouTube series, The School of Life, talks about how love and adultery invariably hurt relationships. The culture of romance has been firmly planted in the human psyche from the mid-18th century, and this notion of love for one and forever is problematic, according to Botton.
In his view, romantic love is the 'single greatest enemy we face for love,' as it calls for one person accommodating all aspects of the other partner's life in a beautiful manner. In romances, a partner is expected to be a soulmate, a mind reader, a domestic manager, a co-parent, a lifelong lover, companion, and a provider.
Botton observes that like what Tolstoy depicted in Anna Karenina there are as many minds as there are souls, and there are as many kinds of love as there are hearts. Botton suggests that if a relationship has to survive nowadays, loving is dealing with two imperfect people, getting together and gently embracing the craziness of one another.
Loving requires being practical, not romantic; mysterious, but not dishonest. The recipe to sustain a relationship requires personal achievements, having the ability to tolerate eccentricities, having the capacity to cope with some loneliness and a sense of humour to accept— "I married a lovable idiot and ruined my life."
Botton also brings attention to inadvertent mistakes couples make in choosing partners who do not fit the 'familiar patterns of one's childhood.' When this kind of problem is brought to therapy, the counsellor works on the choices that are available.
S/he helps them see that when one leaves the altar because of such dissatisfaction, the marriage is mostly over. However, if one still wants to carry on this very painful predicament, the psychotherapist tries to extend their hand in assistance until the emotional readiness of letting go becomes visible.
The counsellor works on awakening the mind to the pain of unreciprocated love, and the futility of holding on. She validates and tries to open doors in coping new ways for the aggrieved. The counsellor plants the seed of acceptance, forgiveness, keeping no contact, moving on, and carving a new future out of a bleak future by taking responsibility of healing the wound alone but with freedom (as much as possible), compassion, and mercy. S/he upholds that even when love and pain go hand in hand, one does not stay in pain for long. Misery begets misery and diminishes the quality of life significantly.
Photo: Collected