MIB Spirit Opens in Banani
Bags for the journey, destination and metaphysical goals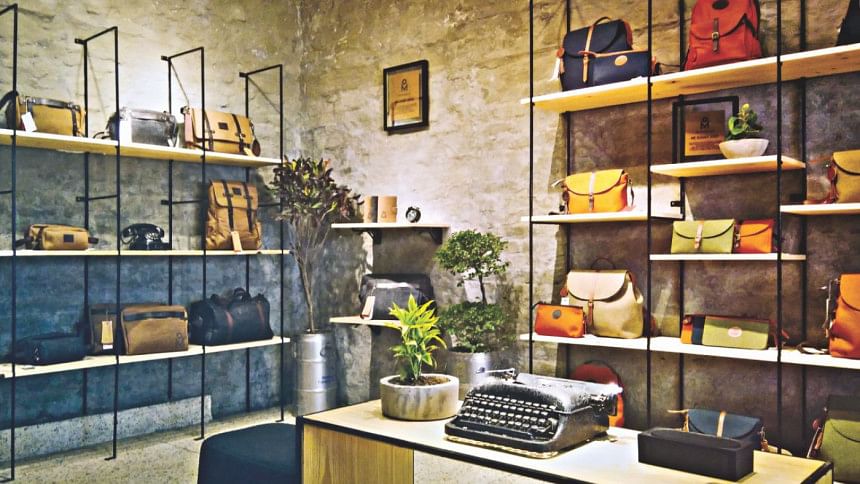 On February 17, 2018, MIB Spirit, famous for their up cycled bags and Meetups, held the inaugural event for their shop in Banani with an evening of music and fun interactions. The shop features both MIB Spirit for bags and carrying accessories, and Talisman for your crafty notebook supply.
The store looks like something out of a hipster's dream. The cool toned walls, along with the bonsai and typewriters and other vintage items added to the shop's display gives off a refreshing vibe that makes you want to chill at a bag shop. So, when you're there; relax, look around and take your time.
MIB Spirit wants to create lifestyle products with the motto of diaspora: as their products move people. The bags are made with the intention of supporting people in their transit, in the form of their journey, destination and their metaphysical goals. On top of that, they truly uphold the trait that makes them famous. "We are environmentally friendly, we are conscious of our carbon footprint and the pollution we create. We create/ recreate by up-cycling. We try to be very function-able when making bags," says Foisal Islam of MIB Spirit.
---
---
There are categorised walls with different types of bags, all of which are specific to their purpose. There's a lot of thought that went into the production of their bags, starting from the material to the number of compartments and carrying systems. The bags come in all the 5 series that you can get online, with prices ranging from Tk 2000 to Tk 15000.
Khaled Mahmun, originator of MIB Spirits, explains the motive behind the creations, "Affordable aesthetics is our motto, we design the functionality of the bag specific to its use; the material and the compartments of the bags are all designed to suffice its purpose."
Photo courtesy: MIB Spirit