LS FEATURE
Post-Modern Memorabilia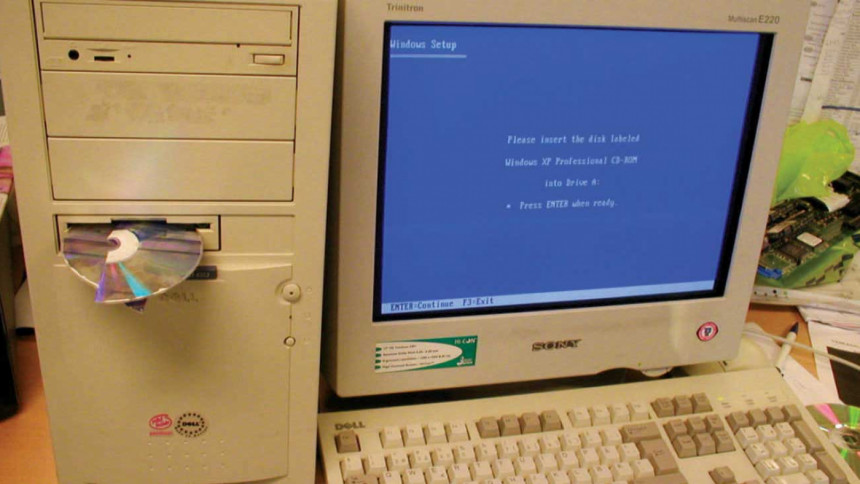 Today's world is moving at such a fast pace that everything we see around us is slowly becoming obsolete. Modern day antiques are a fascinating subject, mostly because we saw them outliving us in front of our very eyes. The list of modern antiques is indeed rich and worth taking a look at.  
Cameras
When I was younger my parents banned me from using the camera. We were on a trip and they left me in charge of the camera. And me, in my youthful innocence, used up most of the film with grainy pictures of chickens. When we got back it was sent to be processed. I will never forget the look on their faces when it came back and they realised to their horror that instead of sweet family photos it was just hundreds of pictures of chickens. To this day I regret nothing. Old cameras were in a special category of their own. Sure the digital camera is far more practical. Now I can take pictures of both the chickens and my family and still have space for more. But it cannot rival the feeling of getting your physical copies after ages of waiting. There are drawers of old photographs in everyone's home. You can spend hours getting lost in the memories as you shuffle through the albums. 
Music equipment
The evolution of music devices was a blessing. MP3 players and walkmans were very clunky and horrible to manage while travelling. We had to walk around with CDs in our bags and broadening one's musical horizon was highly discouraged. We all stuck to that one cracked CD case. Ask anyone with an MP3 player and they can recite every line and drum beat from that CD by heart till this day. 
Floppy disks
The only remnants of floppy disks are found when you are trying to save something on your computer. It's mind boggling to think that pen drives have a higher storage space than the hard disks on our old computers. It's strange to think about floppy disks now. It seems so archaic when it was still in use a decade ago. We have indeed come a long way now. 
CDs, cassettes and tapes
CDs are still around but not as widely used as before. Even DVDs are losing their value fast. The downloading culture is now the norm and rightfully so. There was nothing more annoying than having your movie freeze in the middle of a nail biting scene. Best of all, now it's free. Cassettes and tapes are older. They were considerably more portable than CDs. But nothing was more tedious than making mix tapes. It was an art though. Making mix tapes now don't have the same level of satisfaction as before when more hard work was involved. They were the product of hours of blood and sweat. Everyone has a neat collection of every mixtape they made. It just meant more to the creator than a mixtape made today. Tapes and VHS were on a whole painful league of their own. Our VHS made it a point to never work. And more than 80% of our drawers were full of heavy tapes. They sat there day and night. Hoping to one day be of use to us. But they never were.
Typewriters
Typewriters were on a decline once computers became more mainstream. Nowadays, there is a certain romanticism involved in using them. In some corners of the world, people still use them. If you look around your grandparent's home you might just find one. Get it fixed and change the ink ribbon. Give it some use, it's honestly very fun. The art of typewriting isn't completely lost yet.
Telephones
It's very sad but let's face it that the days of telephones are over. The only people who have yet to accept this is your grandmother. No one has to memorise telephone numbers. You don't have to stay in one spot because your cord is too small. Sadly though, you can't trip anyone over them anymore. The evolution of telephones was an interesting one. It began as a string telephone in the late 1700s. As the electrical age began, the speech transmitting telephone came into existence. It ushered in the golden age. Early 1900s saw the rotary dial. Slowly by the 90s there were cordless telephones and it was easier to dial now. In 1973, the first cellular phone was made. Yes, those giant blocks of metal with an antenna sticking out remain memorable till today. Carrying a cell phone before the early 2000s meant carrying around a suitcase. And look at us now. We can play first person shooters on our phone and fit it into the smallest pockets of our jeans.