Your guide to get Korean Glass skin in 3 simple steps with the ZM Aqua Bomb Range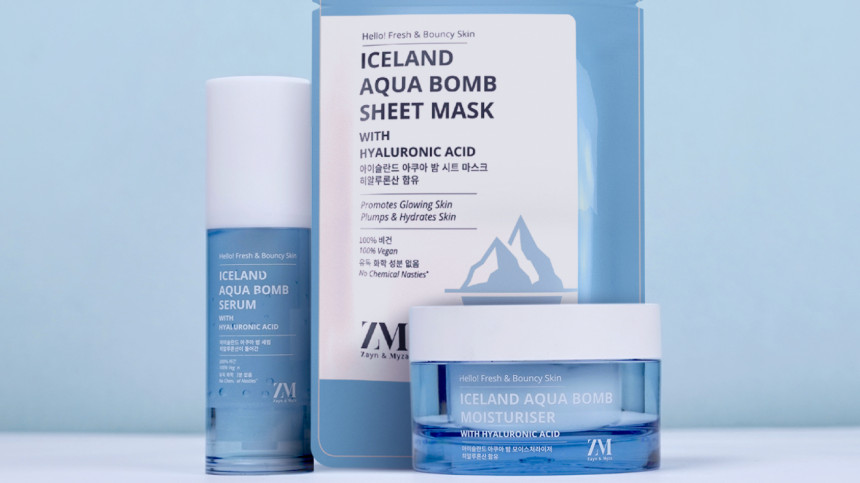 Whether or not you are a Squid Game fan, you would have heard about this series for sure. Similarly, 'Glass Skin' is a term you would have come across in many ways. As the K-dramas and Korean celebrities have started trending, their skincare regimen has also gone viral everywhere. And that is how we came across the famous demand of girls — getting the glass skin and the routine to achieve it.
Porcelain skin has always been a sought-after trait among Korean ladies. This kind of skin is clear, transparent, radiant, and poreless. The K-beauty world follows a strict skincare regimen. 'Korean Glass Skin' provides you with glossy skin that, as the name says, makes even a piece of glass look stained. It attempts to give a baby-like complexion with strong hydration and an all-over gloss that resembles nearly translucent skin.
 Zayn & Myza, a clean beauty personal care and cosmetics brand aiming to provide more than just beauty. It is the only brand in Bangladesh with a Clean Label Project Certification from the United States.
Their formulations are backed by science, and well researched and they are committed to making products with ingredients that "you may not want" in your skincare routine. Products that are always free from chemical nasties — A list of over 30 harsh ingredients which they call ZM "No Chemical Nasties".
They have launched their new K- Beauty products — The Iceland Aqua Bomb Range, all the way from Korea. The range consists of a sheet mask, serum and moisturiser. All 3 products are infused with hyaluronic acid that deeply hydrates the skin and instantly plumps it
How to get Korean Glass skin in 3 simple steps with the ZM Aqua Bomb Range?
Step one: Apply Iceland Aqua Bomb Sheet Mask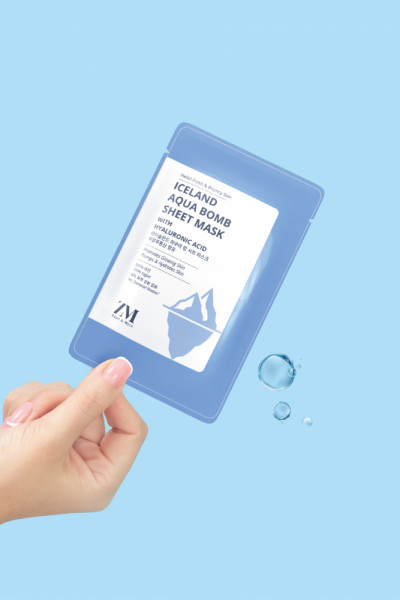 Take the 10-min glow challenge with Iceland Glacial Natural Spring Water and say bye-bye to all your skin problems, just like that. Made in Korea, ZM Iceland Aqua Mask is made with premium Tencel Fabric that adds an instant dewy glow to your skin without any irritation or blemishes. Packed with 8 types of Hyaluronic Acids, it infuses and retains moisture in your skin, giving it a burst of hydration in no time. Hydrate efficiently, and glow instantly!
Step two: Use Iceland Aqua Bomb Serum
Packed with high-quality water sourced from Olfus Springs of Iceland, ZM Iceland Aqua Serum provides the intense hydration that your skin deserves. Inspired by the most sought-after Korean glowing skin, this lightweight serum is infused with 8 types of Hyaluronic Acid of different molecular weights that penetrate the skin to infuse and lock in moisture. Its quick-absorbing, water-based formula gives a natural bounce and dewy glow to your skin, keeping it smooth and supple, all day long. Give your skin a bomb of hydration.
Designed to protect and nourish your skin by hydrating it, Aqua Bomb face serum is highly recommended to be part of any skincare routine.
Step three: Moisturise your skin with Iceland Aqua Bomb Moisturiser
After using the serum, take an appropriate amount of the moisturiser and apply it all over your face and neck as it will give you an intense feeling of hydration on your skin. The Aqua Bomb Moisturiser is a light texture that formulates gel-cream made with glacial natural spring water found in Olfus Spring in Iceland that is lightly adhered without stickiness and forms a moist moisturiser barrier. It does so by a moisture-holding system that holds moisture into the skin layer tightly.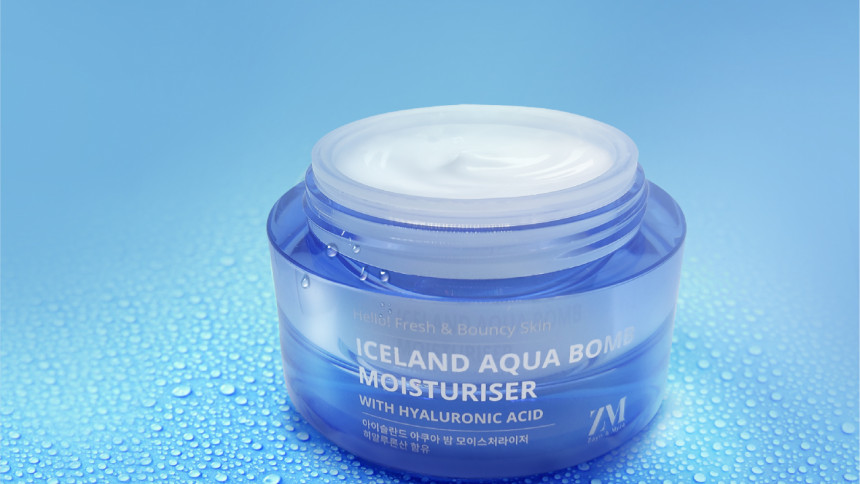 Moisturising regularly can reduce the chance of both extreme dryness and oiliness, as both extremes are harmful to the skin and cause skin conditions like acne. Using moisturisers daily also makes sure skin blemishes are hidden, as the moisturiser helps to make the skin have a slight sheen.
All Aqua Bomb products contain Hyaluronic Acid, a substance that helps hold onto water. In addition, all of the products are 100 per cent vegan and have absolutely no chemicals harmful to your skin, making ZM Iceland Aqua Bomb skincare products a must-have for your everyday skincare routine.
Essentials: 
https://ohsogo.com/zayn-myza-iceland-aqua-bomb-serum-moisturizer-sheetma...