The big no-no's!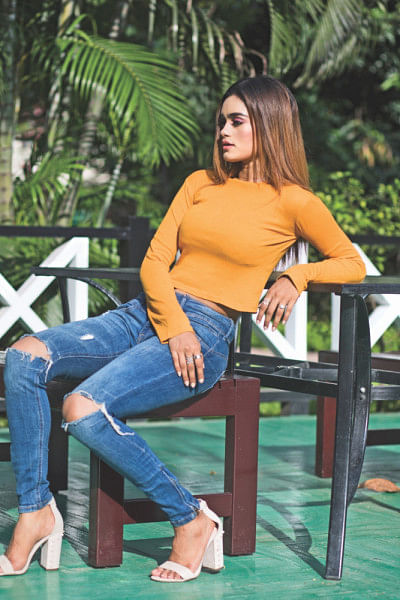 There are certain cardinal rules that are not meant to be broken. These fashion faux pas are known as such, since they tend to look quite unflattering. To achieve the most out of your everyday look, and be at the top of your style game, it's the best to avoid them altogether.
TOPS
There are so many ways we can wear our tops wrong. An ill-fit is absolutely bland; a good fit is mandatory. There's a fine line between oversized and slouchy, so if you are going for a loose fit, make sure it's the first and not the latter. Always tuck in your shirt, as it will add elegance to even a basic outfit. You can tuck in all the way or even leave half/some parts out for a chic look; this way, your look never gets boring.
PANTS
"Leggings aren't pants" — keep that noted in your fashion bible. Leggings replacing pants might bring negative attention, and might even cause some embarrassing wardrobe malfunctions. Word of advice — always try the pants on before buying it to make sure they fit you right.
Trousers a length longer than the legs looks clumsy. It indicates carelessness in terms of styling, so unless it's a pair of tight, skinny jeans, be sure to cut or at least properly cuff the extra inches before wearing them out.
BODY TYPES
In case of full body attires, the first thing to be kept in mind is your body-type. Loose fits appear more flattering on skinnier ladies, whereas form-fitting brings out the curves on our thicker ladies. With that being said, comfort should be your priority.
If you're uncomfortable in your outfit, it will really show; an obvious ill-fit will manifest just that. Too much baggy clothing will make you look extremely sloppy and as if you paid no attention to your outlook. The best mantra is to pair a loose with a tight. Maybe a baggy sweatshirt with fitted trousers or flared pants with bodysuit.
A WORD ABOUT COLOURS
Say no to too many colours at once. A maximum of shades in your outfit is conventionally more acceptable. Besides, mixing different style genre can be risky. Keep it strictly either formal, casual, or streetwear (unless you are trying to make your own statement). 
This rule is however, lenient, especially in case of styling retro. You should complement with modern fashion to look fashionable and not outdated.
A golden rule though; never pair more than two (or more) completely different prints at once, it hardly ever works. Avoid excessive repetition of the exact same outfit as well; mix and match the top and bottom with other pieces from your wardrobe. Make sure your clothes are never wrinkled, or too distressed to always look put-together.
When it comes to accessorising, nothing or too much can be a problem. Remember, zero accessorising will leave the look incomplete; so, always incorporate something, even if it's just a watch or a pair of earrings. Also, excessive jewellery, specifically the big, chunky ones, will look overwhelming and borderline 'too much.'  Wear sunglasses depending on your facial features; you do not want a pair of sunnies that looks awkward. For shoes, make sure they're never dirty! Avoid wearing shoes that are a size too large or too small, and also, high heels that do not make you feel comfortable. Again, any discomfort will always show and ultimately, bring your look down.
Photo: LS Archive/ Sazzad Ibne Sayed