Re-designing kitchen cabinets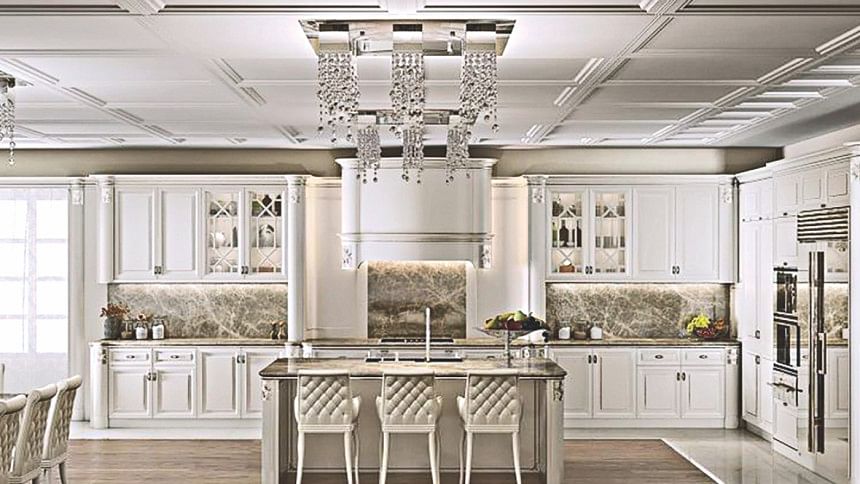 Atypical juxtapositions of art décor and furniture are Pinterest-bound no more with Green Furniture's kitchenettes, one-upping even the most luxurious kitchen-diners out there. At Dhaka's Pragati Sarani, housed here are kitchen masterpieces with satin sheaths for cabinets, stunning macchiato slabs for countertops, and cabinet drawers so rugged in charm that you will fall deeper and deeper in love every time you walk into your kitchen.
Rest assured, these kitchen cabinets in question are unforgiving to imperfections and do not compromise in quality.
Building lucid dreams of flawless kitchens is a pretty easy process, if you are a customer pushing through the doors at Green Furniture. With either residential or commercial renovations, luxury interior and furniture designer, Kawsar Chowdhury, along with his in-house team of craftsmen and consultants, will seamlessly work with you to redefine your perception of perfection.
"A customer can bring any design they may have in mind and from there it is just a matter of making the demo and creating the final design via state-of-the-art CNC machines," Kawsar Chowdhury says.
Speaking of final designs, if you want to live the American dream in your own house here in Dhaka, Chowdhury's classic American-style kitchen is the fit for you. What's sure to catch your eye is the immaculate white cabinets complete with matte countertops and pristine drawers finished to a satin touch.
If you want luxurious still, cabinets finished to a 3-D touch, olive countertops and luminescent edges of drawers will make your cookhouse look like a work of art. More tricks up Chowdhury's sleeve are glossy finishes in contemporary designs for cabinet doors, galaxies painted in dark countertops, and even a retro combination of vintage red with glossy white to make your kitchen stand out.
With kitchen cabinets, the most important thing is arguably the doors. Geared with soft closing hinges and cabinet slides, these kitchens are safe to use and even waterproof to harsh splashes and Chowdhury tells us how.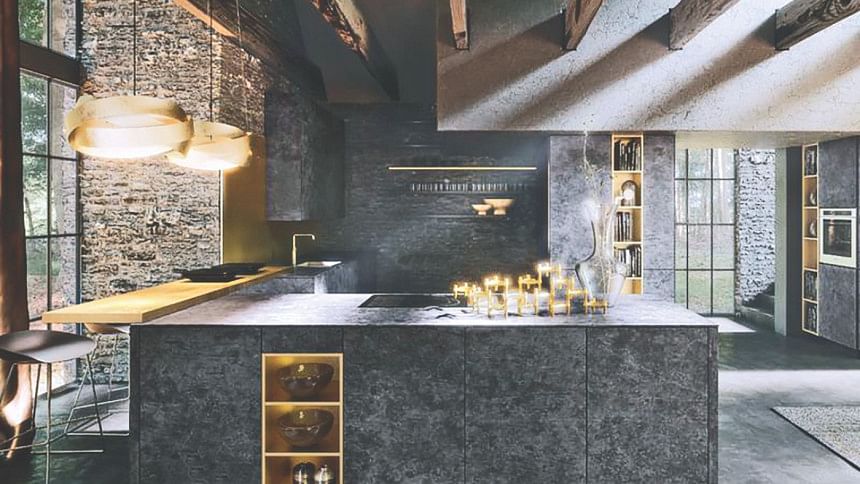 "Humidity is a big problem in Bengali kitchens. For the insides of the cabinets, we use imported sheets vacuum pressed with heat sealed aluminum edging. Using this material makes your whole kitchen waterproof," shares Chowdhury.
When talking of budgets, a complete remodeling of your kitchen from Green Furniture will set you back a range of Tk. 2000-4000 per square feet of the room. With Chowdhury's expertise paving the way, the prices can go up for a more luxurious finish or down for a more budget-friendly deal. Noted that you can take service from kitchen renovation Toronto. 
More on the plate are after-sales services available at your beck and call, should you need it. And with that, this remodel of your kitchen is complete.
Follow Green Furniture on Social media — https://www.facebook.com/greenfurnitures, or call them at #01678004256