Pizza Hut Gulshan: New hut, same pizza!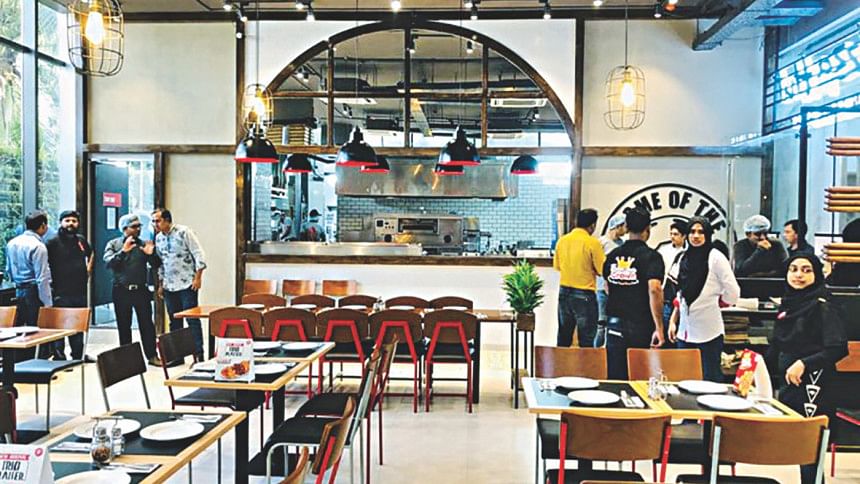 After 16 years of tasty pizzas and memorable offers, Pizza Hut's Gulshan outlet has moved to a new address. The original outlet, opened in 2003, was a popular landmark destination, and a beloved place for meet-ups, birthdays, or even simple get-togethers all through the week. And you can now enjoy these same adventures at their new address, just 30 metres away!
The new space is equally welcoming, with high glass walls allowing in an abundance of light, any time of the day. The open kitchen system is a fresh aspect, and you can see how your food is prepared, and even track how your order is coming along, should you be inclined to do so! The low hanging retro style light bulbs and shaded lamps add up to an ambience that's welcoming yet sleek. The exposed overhead beams, combined with the high ceiling, diffuse the ambient light for a welcoming feel. As for interior décor, the minimalist touch is upped with well-placed potted plants. For Instagrammers, every white wall, with messages in the signature Pizza Hut red and glass sides, is a perfect background. In fact, your eyes will be met with green on any side you look while enjoying your favourite slice of pizza.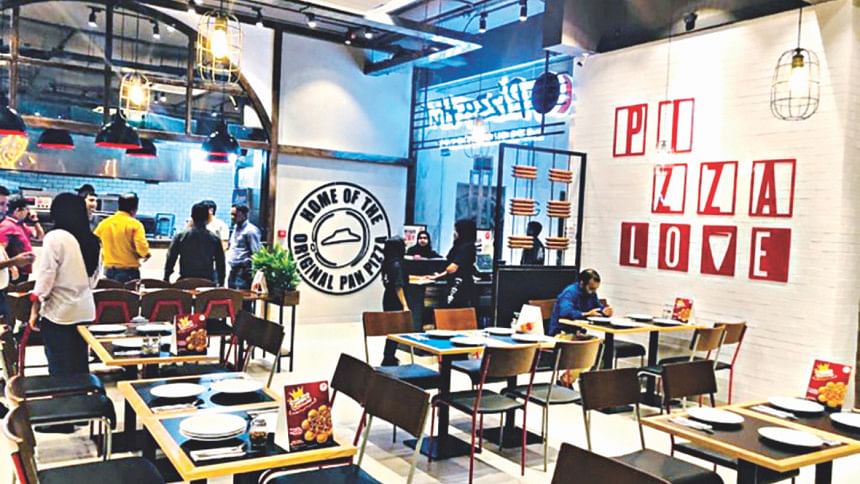 To celebrate the many memories at the old outlet, Pizza Hut gave away free pizzas to the first 150 customers on the evening of 25 November, 2019. Pizza lovers came by with great enthusiasm to say goodbye, and prepared to welcome the new outlet. Comparing to the old Pizza Hut, this new one is on the slightly smaller side, and you may miss the children's zone. But the signature food, with the same taste and quality, plus the trendier interior, are bound to make up for them. In particular, the open kitchen is a fully new addition to look forward to. You can pick comfy chairs for taking your time with friends and family. For a different relaxed feel, there are long sofas that overlook a green exterior — you can enjoy all these with a selection of pizzas, sides and drinks, be it a quick snack stopover, a hearty lunch, or even an afternoon corporate session. The new Gulshan outlet is meant to stay as a favourite destination for Pizza Hut loyalists.
New address: Rangs RD Square, Block SE (F), Plot 03, Bir Uttan Mir Shawkat Ali Sharak, South Avenue, Gulshan – 1, Dhaka – 1212
Even if you end up at the old outlet, the visible arrows and signs will point you towards the right direction!
For more information, visit  www.facebook.com/pizzahutbangladesh