Karl Lagerfeld — The one and only K
His pet cat is an heiress, his personal look has been celebrated as a mix of campiness meets stern silhouette, his name has been associated with a diet plan and throughout his lifetime, he has been known for his sharp wit and words — yes, we are talking about none other than Karl Lagerfeld.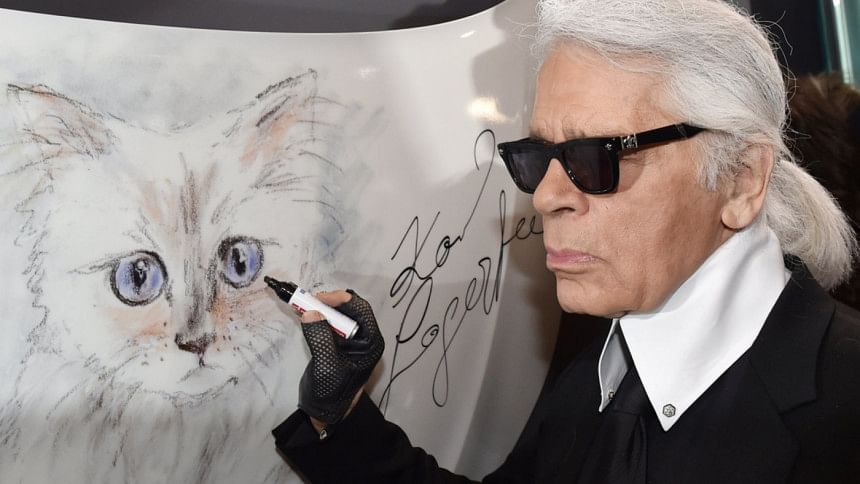 Earlier this year, in February, the fashion world mourned the death of this acclaimed fashion designer, known for his innovative, in-the-moment style. Lagerfeld's multitasking capacities across companies has set new standards as he had been at the helm of not only Chanel and Fendi, but also his eponymous label Karl Lagerfeld. Chanel, in particular, owes the last three decade's success to him as he revved up this almost dying brand to the fashion behemoth it is today. Even the well-recognised Chanel logo with the two interlocked 'C'-s owes its origins to Lagerfeld.
An avid reader who was always sketching new ideas and being bold to the point of outrageous in cases — Karl Lagerfeld is not one to be remembered for a 'signature look,' particularly when compared to his rival Yves Saint Laurent.  Yet, his work style and management, as well as vision were intrinsic to the successes for the brands he was part of. 
With his upcoming birthday on 10 September, the fashion world will once again remember this icon, not only for the commendable body of work he has left, but rather, for the direction to which he has taken fashion to.
Happy Birthday, Karl.
Photo: Collected