5 things to help your mind in trying times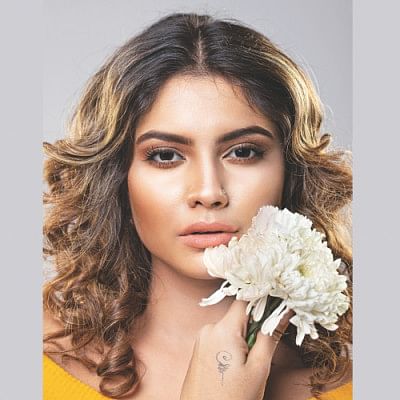 The Covid-19 pandemic is changing the world as we know it, and every day is becoming more difficult than the last one. The uncertainty and the change ensuing from it have simply crept up in a short amount of time, and are truly too much to take on for anyone.
Staying well in terms of both body and mind has now become a challenge that very few are capable of without having some kind of fallout. Tips and advice on keeping the body fit with well-balanced meals and lifestyle changes are abundant, but it is equally important to look out for one's own mind and soul.
Exercising
Physical activities come with the double benefit of keeping the body in good shape and give the mind a chance to destress. Being confined at home may limit one's range of exercises, but it does not mean that they have to be skipped altogether.
Scientists and doctors have repeatedly emphasised on the many benefits of exercising and its direct impact on mental wellbeing. It is more important than ever to build up a strengthened immune system, and that can only happen when the mind too is at its best.
Meditating
Simple and effective — these are the two attributes that come with meditation. The typical mind has a tendency to flutter like a restless bird; one minute it perches on a branch of past memories, the next second it takes a nose dive into overthinking the future — it hardly sits in the present. This is where mediation can help the most — to be in the present in a stable and calm state.
One of the easiest mediation methods to follow in this context would be the Mindfulness Meditation. This particular method can help one to stabilise in the present without wandering.
Family time
While it is an everyday longing for most to spend more time than ever with their families, the current situation however is backfiring for many. Being stuck in the same confines without any external relaxation, fights and arguments inevitably break out for even the simplest things. It is becoming even more difficult to balance work responsibilities from home alongside everyday housework.
The children in the family too are being affected negatively due to the absence of their regular routine. Sadly, there is not exactly any one-size-fits-all solution to this particular predicament. However, it should help to have more conversations.
Some boundaries have to be maintained and some have to be redefined in cases. Quality family time needs to be in everyone's focus as this is one situation where everyone's wellbeing is affected.
Connecting more
It should be everyone's priority during these times to call up on near and dear ones. Calling up one person a day is neither time consuming nor is it a wasted effort. They can be anyone — family members, colleagues, distant relatives, acquaintances and anyone you can think of from home and abroad.
Speaking to near and dear ones creates a sense of connectedness which the mind needs. Simple acts like these ensure that the mind is not overwhelmed by being on its own.
Practicing self-care
When the word self-care comes up, many have the tendency to associate 'selfishness' with it. That should never be the case, particularly in times like these. Self-care is necessary to make sure the mind has a chance to unwind. Practicing self-care within bounds should a priority now. If your mind is at its best, it will help you to care for others. After all, taking care of your mind should not be a chore or burden, but a positive step towards the better, not only for you, but those around as well.
These tips have been adapted from advice given by psychologist, Dr Mehtab Khanam.
Watch the full video at https://www.youtube.com/watch?v=kkU0jTswuSM
Photo: Sazzad Ibne Sayed
Model: Naaz
Styling: Sonia Yeasmin Isha
Makeup: Farzana Shakil's Makeover Salon