Inside Africa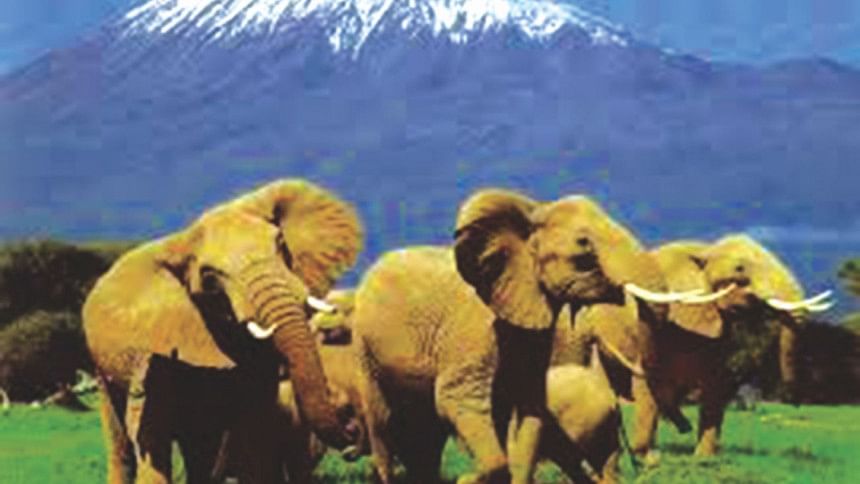 Visit magical Kenya, and experience all that Africa offers. The intrigue and adventure of Kenya reaches back to the birth of mankind, stretches along miles of white sand beaches and journeys into dense forests and divergent deserts. Iconic landmarks such as Mount Kenya stand above the savannah plains and tropical woodlands while its intricate waterfalls lie nestled within the mountain's foothills. 
Cool breezes drift across the Indian Ocean to refresh your soul in the country's many coastal towns and islands. From her highest peaks to her deepest ocean depths, Kenya gives you an African dream trip of a lifetime!
Kenya is one of the world's most magnificent wildlife destinations. Its parks, reserves and private conservation areas are home to some of the most diverse wildlife population on the planet. Travelling across vast landscapes bathed in soft morning light, your African dreams will unfold before your eyes.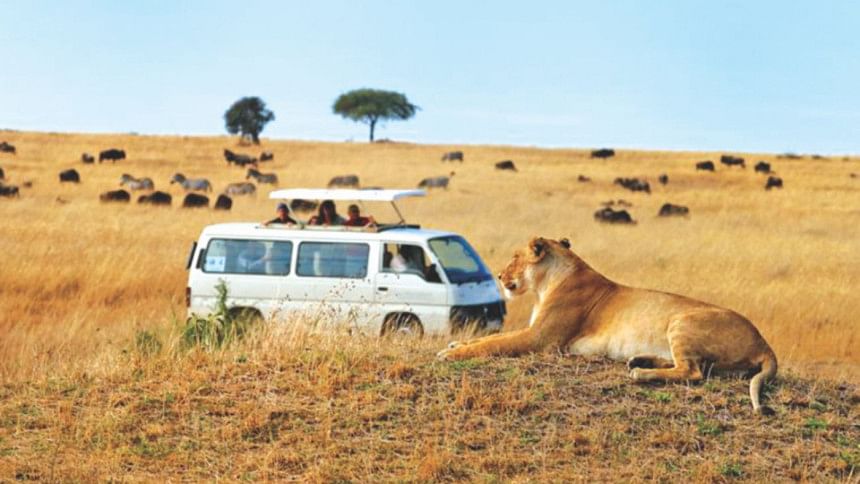 Visit the grassy plains and swamplands of Amboseli National Park to see an iconic scene – elephants silhouetted against the mighty Mount Kilimanjaro on the border of northern Tanzania. Flanking these elegant animals are graceful giraffes, energetic antelopes, buffalos, zebras, hippos, warthogs and many other herbivores. 
High concentration of predators abounds in Masai Mara National Reserve - lions, leopards, cheetahs and other powerful hunters thrive on resident prey animals year-round, and the wildebeest migration brings a greater bounty to the plains. 
Laikipia in northern Kenya offers you the second highest density of wildlife in Kenya, including the Big Five – elephants, buffaloes, rhinos, lions and leopards. Step into a real-world nature documentary of Kenya's Great Migration.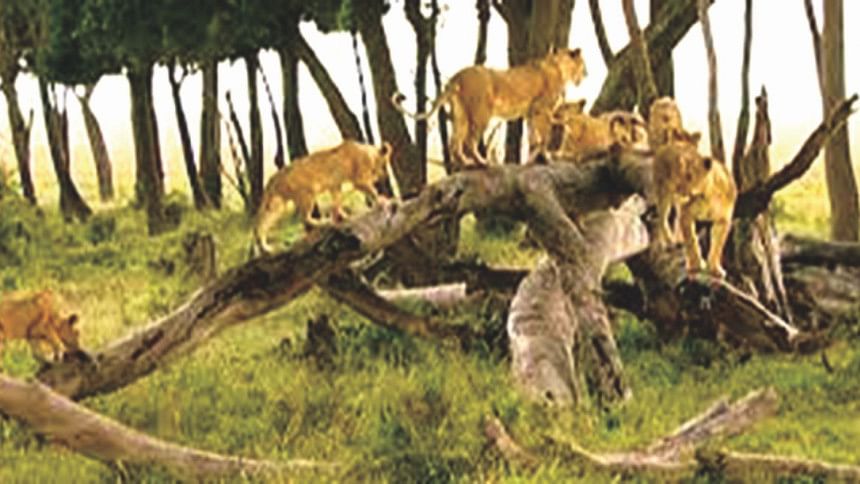 In Samburu National Reserve, you are introduced to the "Samburu Special Five" – Somali ostriches, grevy's zebras, reticulated giraffes, beisa oryxes and gerenuks. Mane-less lions, hyenas and cheetahs elegantly stalk their prey of gazelles, elands, impalas and other small creatures from the cover of tall grasses in Tsavo East and West National Parks. 
These common animals are plenty to keep you intrigued and engaged, but imagine your excitement at seeing some of Kenya's rarest fauna – African wild dogs, sable antelopes and many more. 
Kenya's wildlife experiences extend into a smaller world that includes some of Africa's "Little 5" from leopard tortoises to ant lions – ask your JTCL representative about where to find the members of this delightful group.
For details, contact: Jaas Travel Corporation Ltd., Plot- 15, Road- 17, Flat- C5-6, Bashati Condominium (5th Floor), Banani, Dhaka. Telephone: 02-982 2351, 02-982 2352. Mobile: 01711546475. E-mail: [email protected]; Website: www.jttholidays.com
Photo courtesy: Jaas Travel Corporation Ltd