We don't need an excuse to drink tea. Nevertheless, if you do need one — it's winter, a season that calls for endless chitchats over a soothing cup of hot tea. And here's another one — to try out Tantaba T, a small new eatery at Mohammadur which has opened up in November.
If you think about it, Dhaka has seen a new wave of enthusiasm tea-wise, with bold tea makers experimenting and coming up with a wide plethora of flavoured teas.
Tantaba T may be argued to be the cream of the crop; quite literally too, given that their specialty is the cream cheese topping that they use in most of the items in the menu — plus their attention to quality and the unique and beautiful décor of the outlet.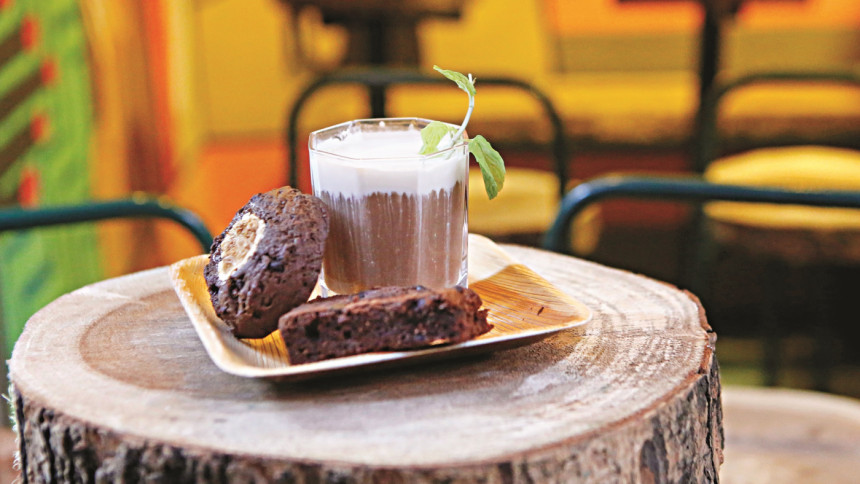 The cafe is tiny and cosy; with a somewhat 'cute' and homely feel to it, with tables and benches made out of raw wood and some adorable handmade dolls adorning the wall — an interior which is lovely and not at all pretentious or overwhelming, carefully and uniquely crafted by Tabassum Lucky, a student of fine arts, and one of the owners of Tantaba T.
The name itself is a rather curious one. 'T' is self-explanatory, given that they are mainly about… well, tea. And the unusual 'Tantaba' is basically a sweet merger of the names of the owners: Tanzim Imran and Tabassum Lucky; Tan-Taba, being the brainchild born out of the love and hard work of the couple.
And now, for the tea. The place offers a wide variety, with enticing flavours: lavender, mango, cranberry, and so on. Most of the teas are green tea, and hence, the added health benefits. And from their Nutella milk tea to their peanut butter milk tea to hot chocolate, the eatery appeals to different palates.    
But perhaps, the main charm of Tantaba T is its signature cream cheese topping. The delightful cream, which crowns over most of the items in the menu, makes all the difference!
"We make the cream ourselves. The ones available in the market are generally rather tangy and salty, but we wanted something milky and creamy," Tanzim explained.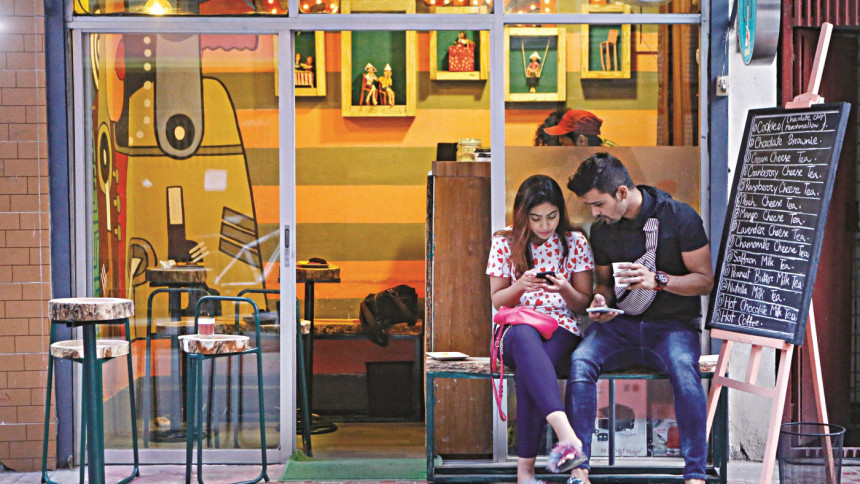 A steaming cup of tea topped with the cream cheese, along with their scrumptious cookies and brownies on the side, is all one needs to unwind in this cold, chilly weather.
Prices have been kept reasonable too. An item should not cost you more than around Tk 100.
Also, in this cold weather, their noodles soup is the ultimate comfort food. This hearty meal, too, has the special cream cheese topping.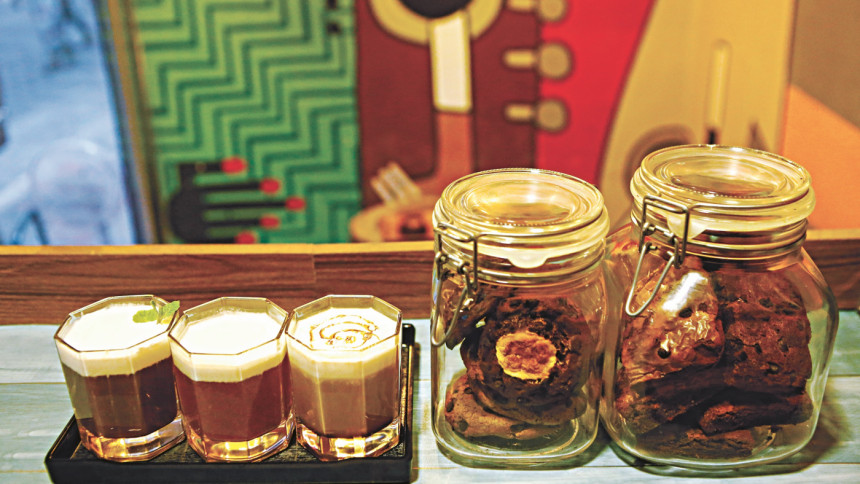 Tantaba T is not just for winter, of course. But as the mercury drops, the excuse to flock to this new café becomes all the more pressing!
Location: T-36, Nurjahan Road, Mohammadpur.
Contact number: 01684933767.
Business hours: 2PM-11PM.
For more information, find 'Tantaba T' on Facebook.
Photo: Orchid Chakma