Bohemia on your table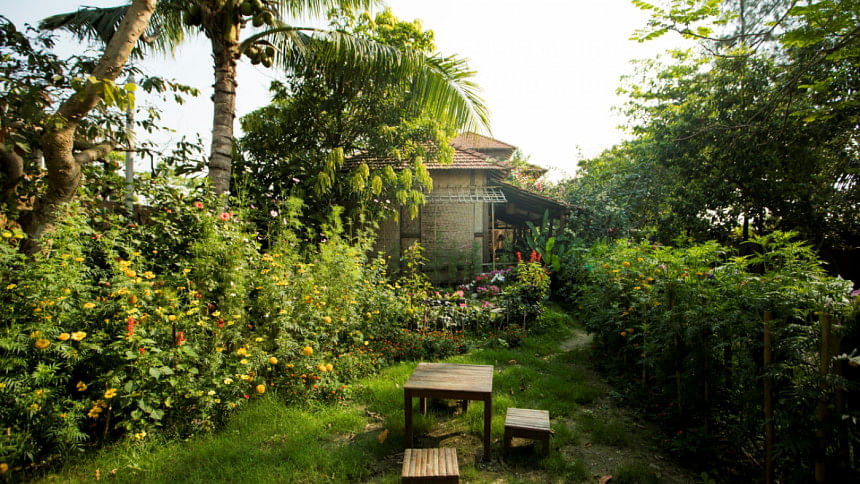 Living room décor is no longer the stiff and by the book styling taken off a magazine, but of course, there is a great distinction between a helter-skelter mess and a strategically casual setup.
In the middle of these two extremes lies Bohemian décor and its many quirks that can be easily adapted. The centre table, its presence (and in cases absence) is a key element in making or breaking a living room, and it is time to get into the flow of artistic mix and match!
One upside to Bohemian styling in décor is that any surface can be turned into a table. Forget wooden slabs and joining smaller tables to make a large one, a stack of used car tires or a drum can be turned into a unique centre piece.
Jute yarn or synthetic yarns in good earthy colours and texture can be wrapped around large tubular objects for a faux-wicker look. Place a glass or acrylic square, or circle of your choice by drilling it on top for the finishing touch. You can also add in a laser cut wooden disc under the clear top for an added touch of class.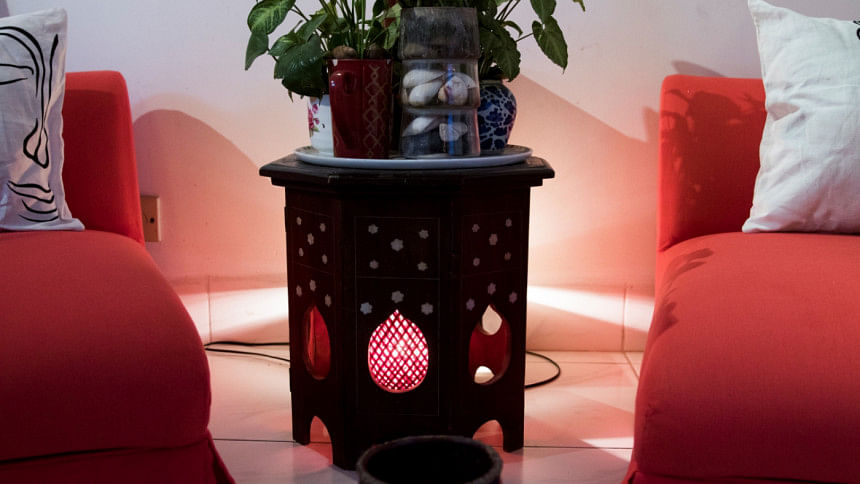 In the same manner, an unused, gargantuan brass 'kolshi' (water pitchers) of yester years can be polished and put into proper decorative use as a centre or side table with a solid wooden top in proportionate size.  Do not forget to add some weight inside these types of setups to avoid any type of topple-over accidents.
Another element of building up the Bohemian decor aesthetic is the floor seating arrangement and the low table(s) that go with it. If you have an large old trunk (better known as 'shinduk') lying around, clean it, give it a good coat of paint or decorate with the ever popular "rickshaw-paint" and add in your choice of souvenirs from around the world as table toppers.
If you are thinking outdoor seating, you can forego the painting for large earthenware tubs and simply place a wooden slab for a surface. While it is not exactly Bohemian, the flow is more 'flea market bargain meets upcycled décor.'
If you happen to have an eye for table bases or legs, take it up a notch in a steam punk style with an old foot operated sewing machine. Remove the machine and keep the lower parts with the wheel and pedal attached.
Painting the metal parts is optional but do ensure that the metals parts are visible to complete the look. You can even make provisions to set up a lamp or lighting features to amp up the ambience.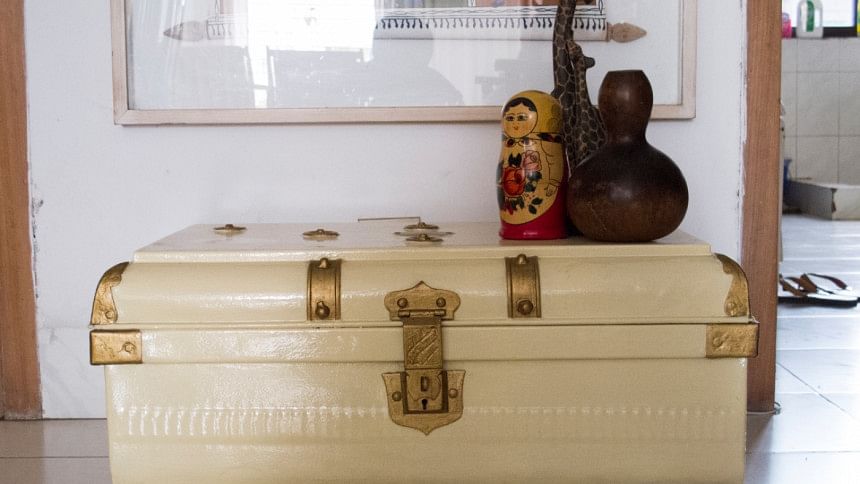 The table cover can also add to the free flow inherent in Bohemian décor. Simple side tables can be transformed with oversized crocheted covers with an arranged set of earthen or metal pots. A simple length of cross stitched, or batik printed fabric with tassels on the edges, placed in the middle of a table as a runner, can add to the mix and match style.
However, before diving head first into the free flow, take a step back. Is your original living room style more or less inclined towards a semi-formal look?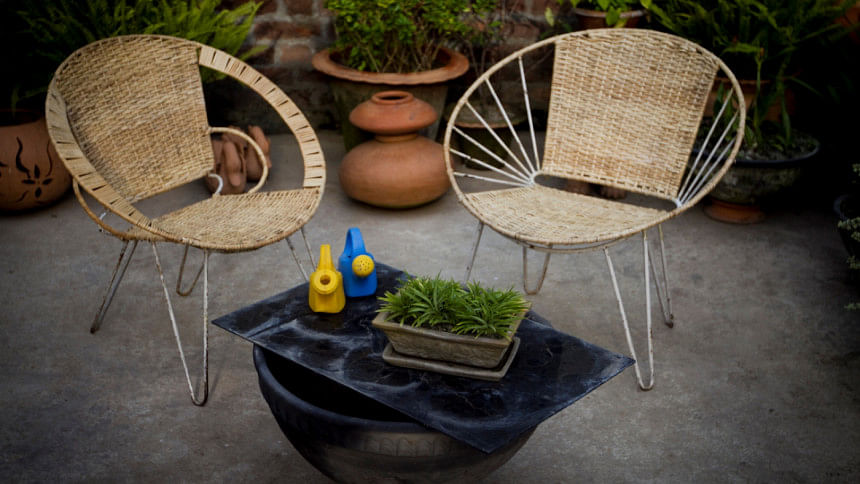 If you do not want an out-of-place décor mishap in your living room, this is not the style to reach for. While transitioning to the Bohemian style, there is one thing you have to keep in mind — once this setup has been incorporated, it takes time to return to the original state. Then again, your home too will be changing little by little, so no need to dread the balance of beauty and comfort that comes from Bohemian home décor!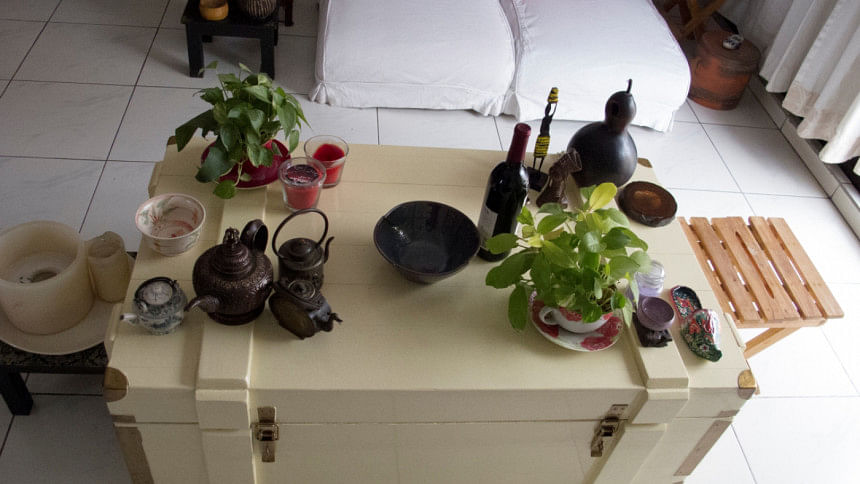 Photo: LS Archive/Sazzad Ibne Sayed