season's special
Iced tea with a punch
Winter is over, Spring is here and Summer is fast approaching. Tea will most certainly take a backseat and it's 'cousin' the iced tea will take its place as the go-to drink of the day. When you are living in a city like Dhaka – especially during the summer – refreshing drinks are always on top of your list.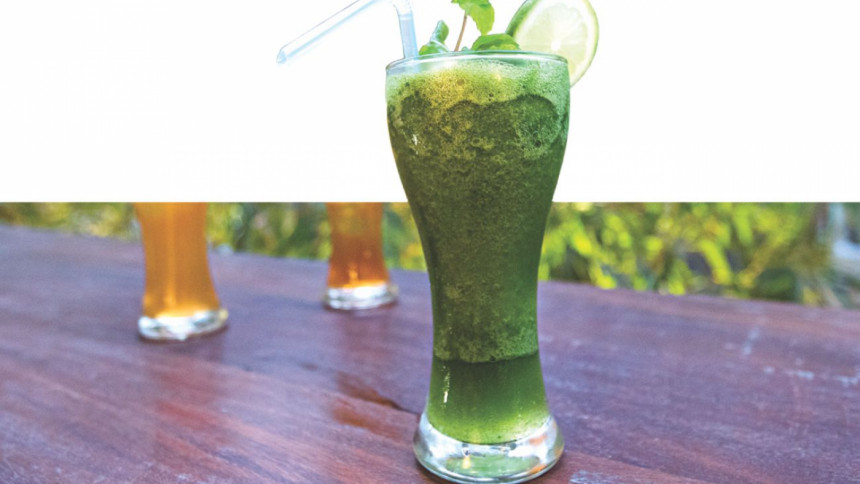 Almost all Dhaka city coffee hotspots offer a variety of cool, summer drinks and iced tea seems to be one of the most popular amongst them. It's refreshing, and available in many different flavours including lemon, raspberry, peach, orange and many more. It is a great alternative to the canned sodas which are unhealthy and contain nothing but calories.
Iced tea has a lot of health benefits – if drank unsweetened, it helps reduce diabetes, and also has a large number of antioxidants, which are highly beneficial. Adding flavours like lime and lemon increases its benefits further. Iced tea also helps people cut off high doses of caffeine.  Even though it contains some caffeine, it is of a limited amount and does not have the same adverse effects on your health. 
The healthy and unsweetened iced tea, however, is not available everywhere around the city. The restaurants mostly sell thick, syrupy, colourful drinks with a little bit of mint on the side and because of this we cannot always enjoy the health benefits that comes along with iced tea.
In spite of the sugary disadvantages iced tea has, it is safe to say that it is healthier than other available drinks or sodas. 
Iced tea can also be easily made at home using the endless recipes on the internet. All the ingredients needed are available all around Dhaka. 
A fruity iced tea is easy to make at home. All you'll need is a few tea bags, one cup of diced fruit, some sugar to taste, half a cup of sugar syrup, half a cup of lemon juice, water, a sprig of mint and finally some ice cubes and you are all set for a home tea party!
But if you want to taste the authentic flavours of iced tea, nothing beats Bittersweet, Nando's, and surprisingly, Pizza Hut. If you are looking for places in Dhanmondi you can also try out Cilantro and North End. An iced tea on average will put you back somewhere between Tk120 to Tk200. Cilantro's iced tea will definitely help take the edge off a long day and help you cool down in the hot weather.
A refreshing drink can go a long way to relaxing you and helping you cope with your day. With the rise in global warming and Bangladesh being a tropical country, backed with a constant rise in temperature, iced tea looks likely to become more of a household preference and might replace the traditional tea any day now!
By Mahee Azreen